Welcome clients! This article will go over how you can book an appointment with your trainer through the mobile app.
As always, you can tap on the plus sign on the bottom of your screen and schedule an Appointment, just like any other activity, meal plan or event.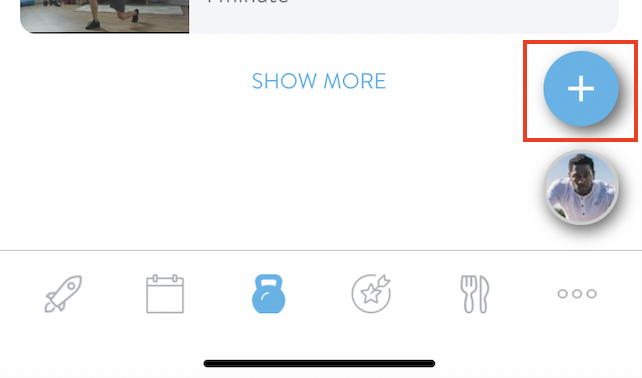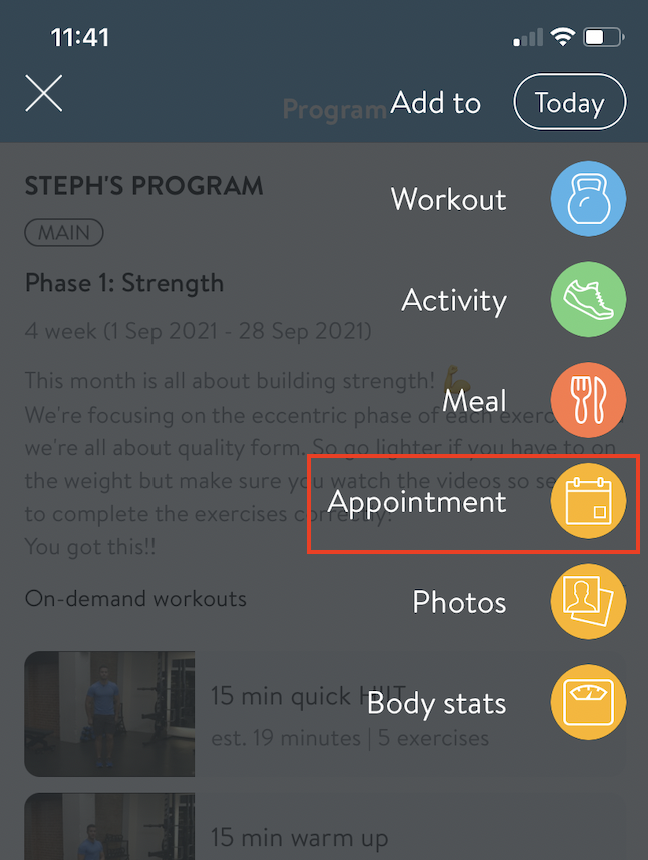 If you've received a calendar from your trainer as a Message or in a Group Message, the concept is the same. Simply tap on the date and time and you will be able to schedule that particular appointment. More on that here.
When you schedule an appointment on your end, simply tap on Appointment (as shown above).
Next, you will be prompted to select the appointment and then the date.
Once you select a date, the available times on that day will appear and you can tap on the time of your choice. Tap one more time to confirm, and the appointment is scheduled.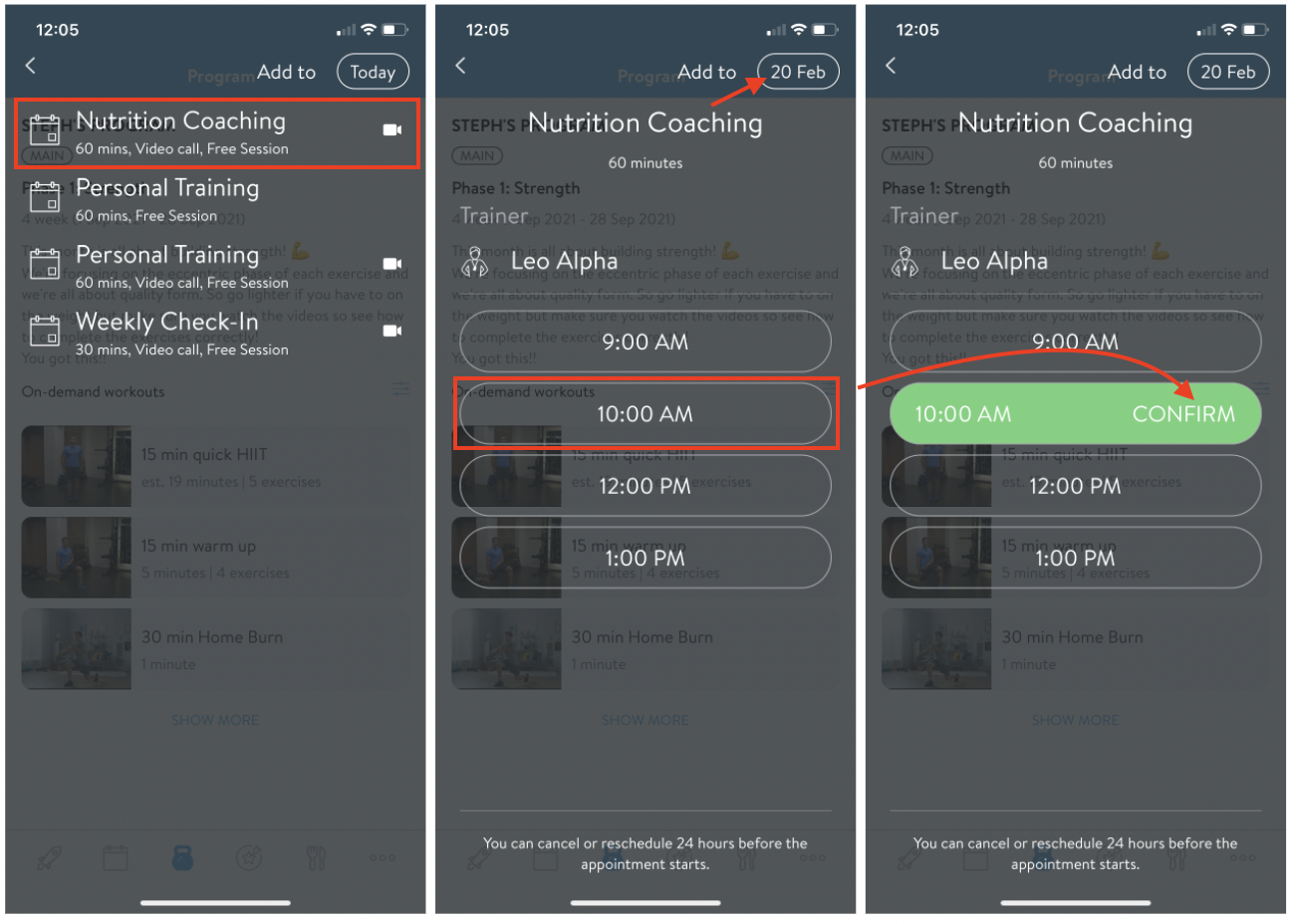 This is what the appointment, once scheduled, looks like on your end.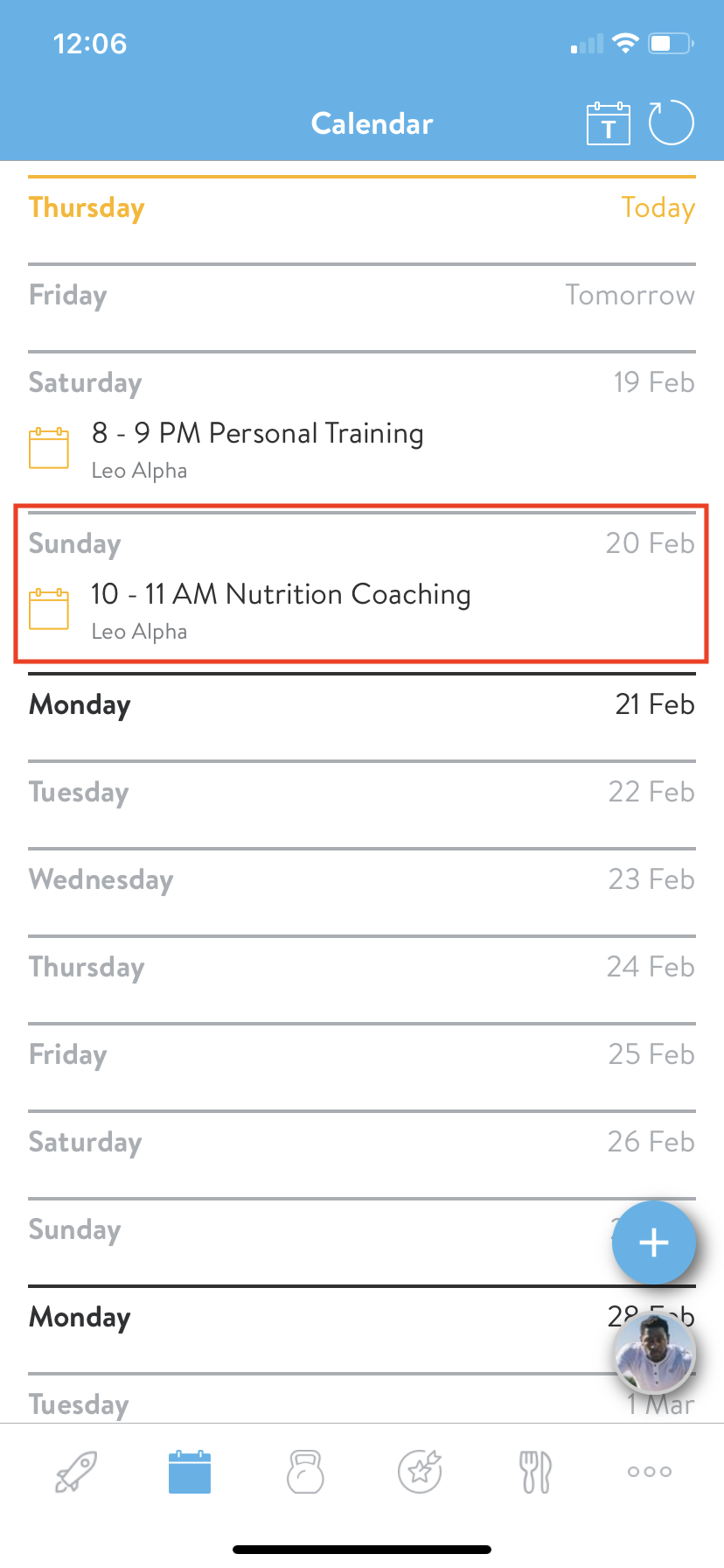 This article was last updated on