With Studio/Enterprise level Custom Branded Apps, you have the ability to add shortcuts or links on the Dashboard and in the More section to external webpages, resources etc or drop a PDF directly in that spot. Your clients will see these shortcuts and links when they sign in via your custom mobile app.
Some example are:
Your social media links (Instagram, TikTok, Twitter etc) and/or website
Local hikes, trails, things to do (great for summer activity ideas!)

Location specific Facebook groups (if your gym has multiple locations)

PDF with important info such as gym hours, parking instructions etc

Group class schedule (link yo your website, or PDF)

Grocery shopping guide or any other guide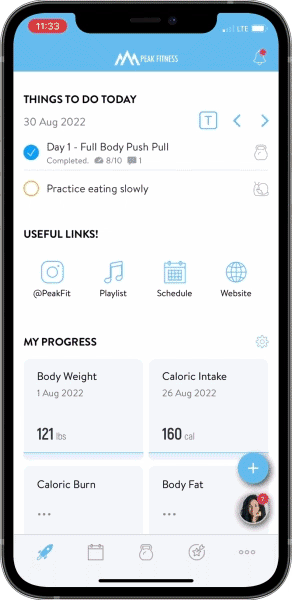 Think about the useful links that are relevant to your business and create the ultimate customized experience for your clients. So fun!


Let's get started!
1. Go to Add-ons > Custom Branded App > Custom App Layout.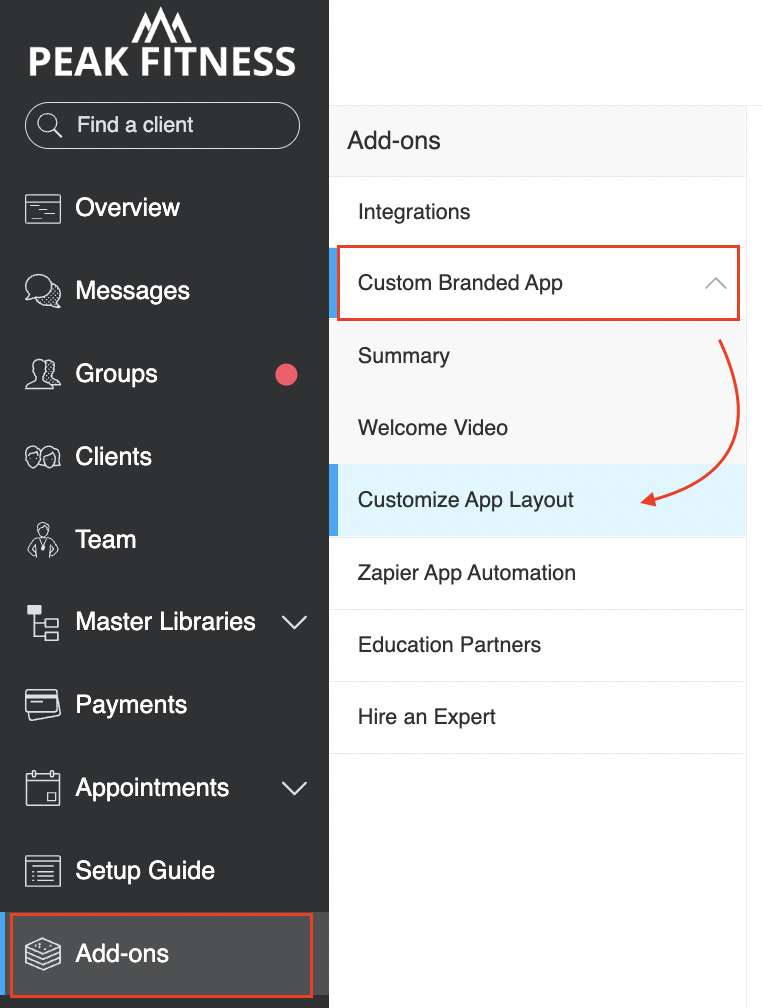 2. Under Custom App Layout, click SETUP for the section you want to add links to. You have two options.
Shortcuts (to appear on the clients Dashboard)
Custom Links (to appear in the clients More section


2. In this article, we're going to add links to the Dashboard. Next, click the NEW button and select the type of link you want to add. You can add up to 8 shortcuts on the Dashboard.

3. Choose your Icon, enter the Title and paste the FULL link. Click Save.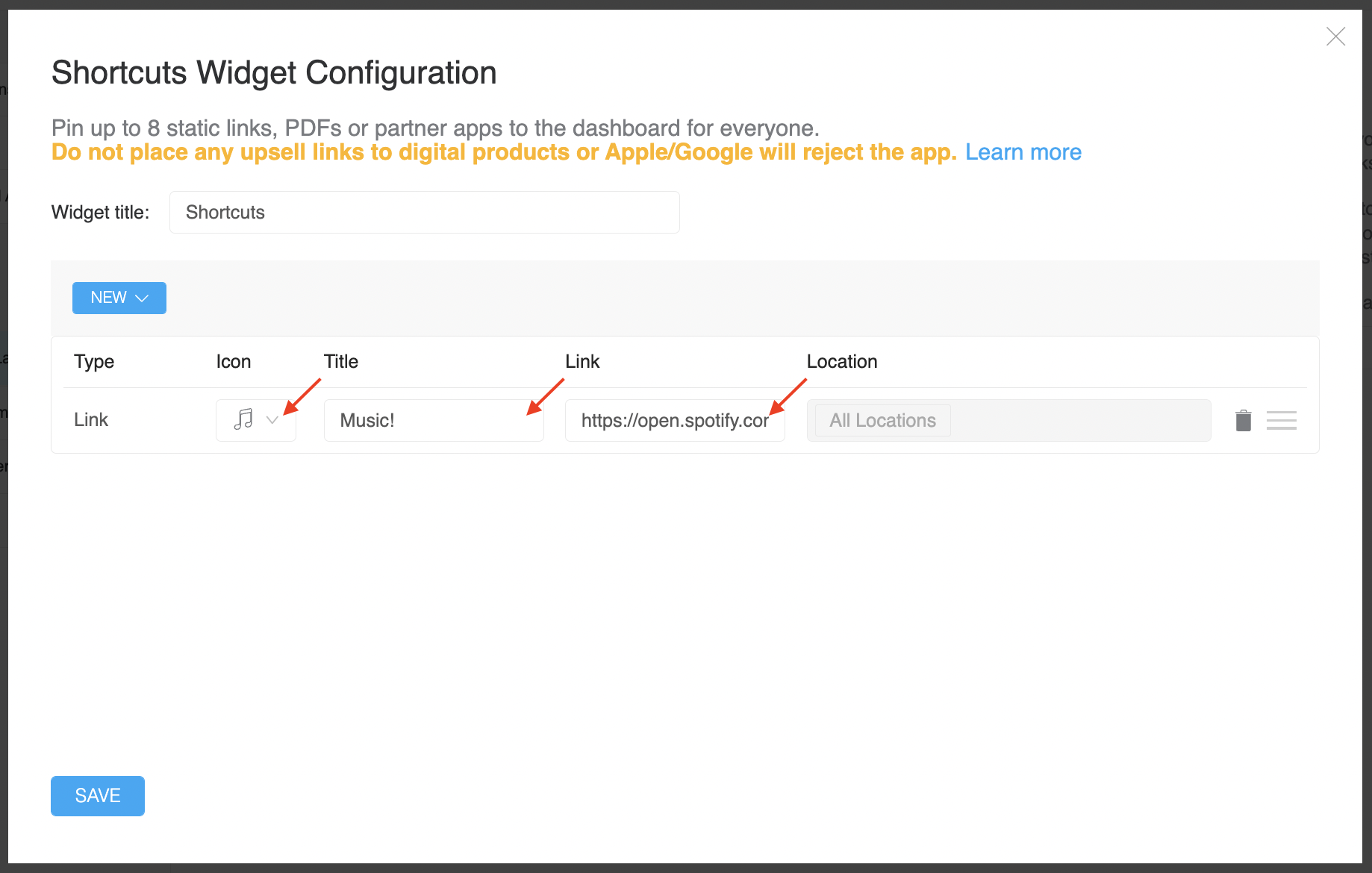 4. If you need to re-arrange the order, simple click on the hamburger menu icon on the right side of the pop-up dialogue and drag and drop as needed.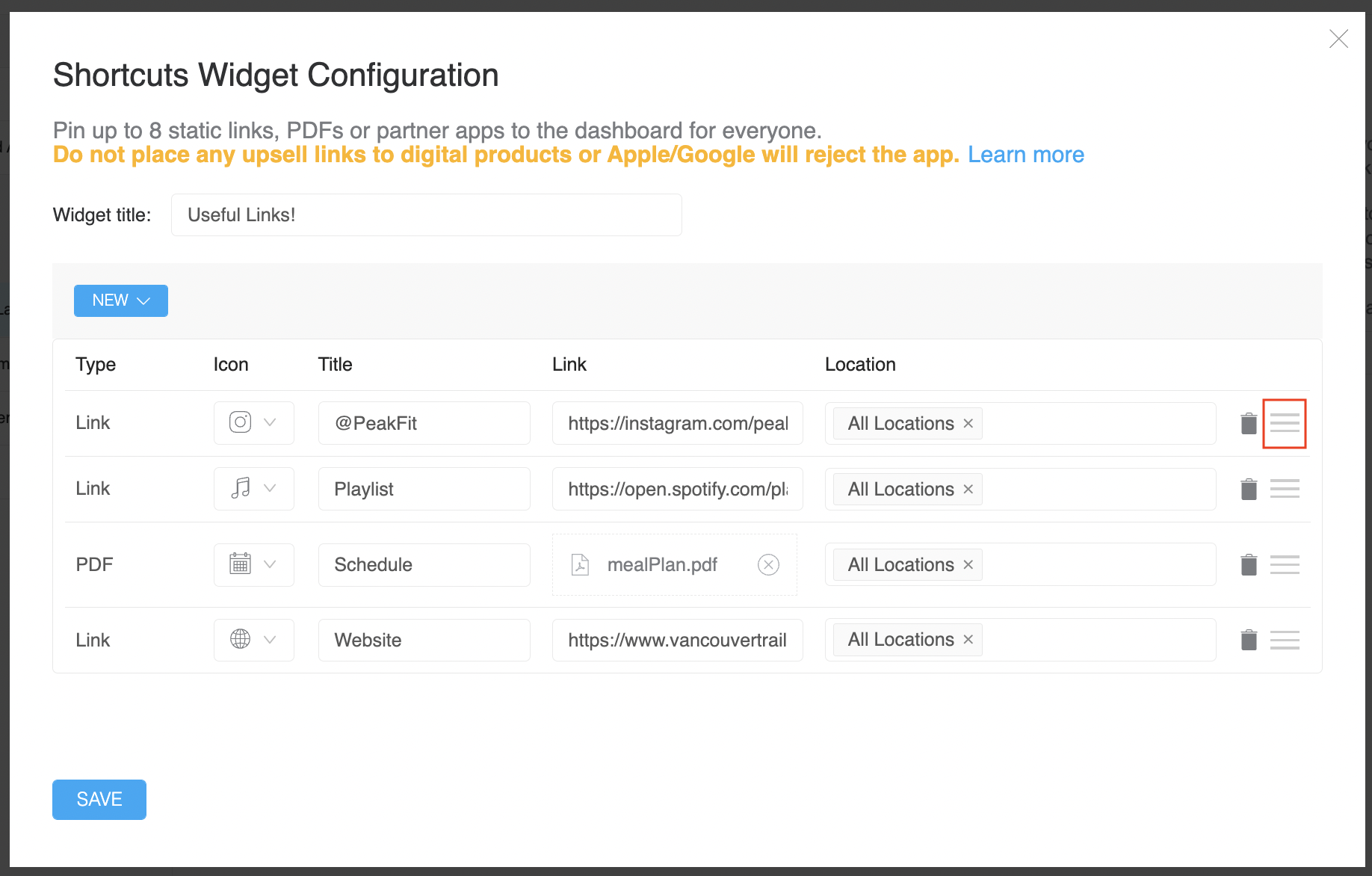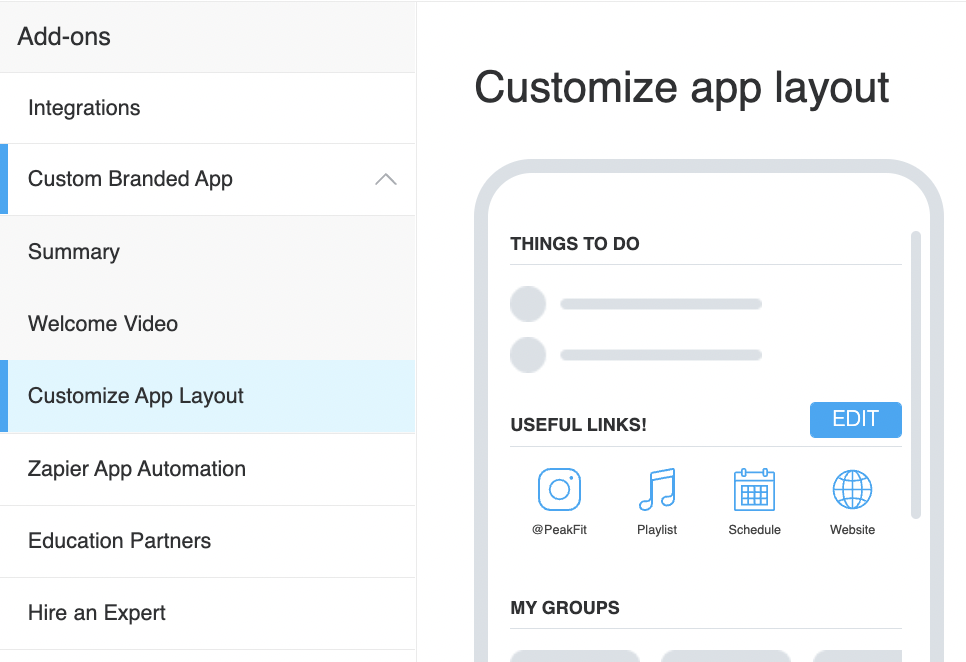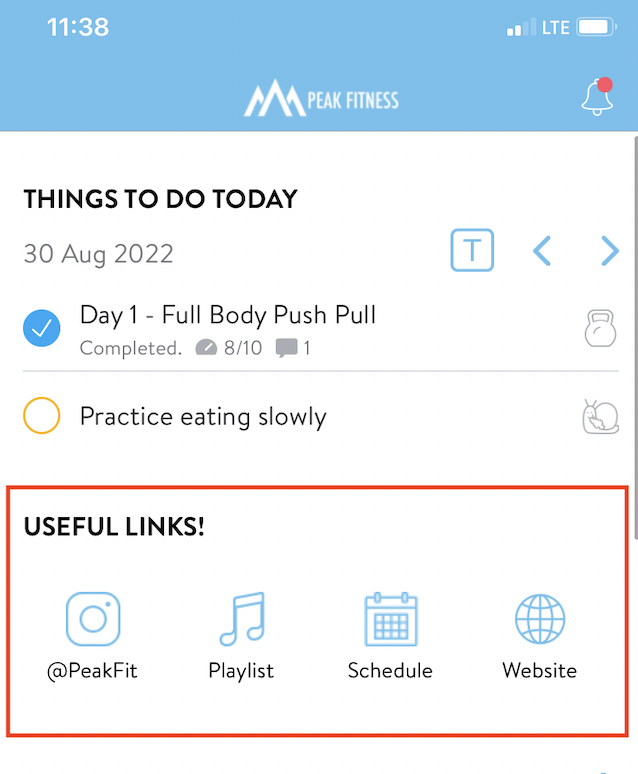 ^ This is what you will see on the web ^ This is what your clients/members will see
It is important that you do not add any upsell links to sell digital products within your app or your app can get rejected.
Learn more here: Important Information regarding Dashboard/More tab links
---
Related Articles
This article was last updated on