*** Connecting to ABC Fitness Solutions is available only for Studio and Enterprise plans. ***
With the ABC Fitness Solutions integration for Trainerize, you can bring both your in-person and online businesses together. By syncing your ABC Fitness Solutions products into Trainerize, you'll be able to import your in-person members into Trainerize and offer them digital fitness experiences.
Please note that in order to use this integration, you'll need to first have a ABC Fitness Solutions account created.
Follow the steps below to learn how to sync your ABC Fitness Solutions products to Trainerize:
First, go to Add-Ons > Integrations > ABC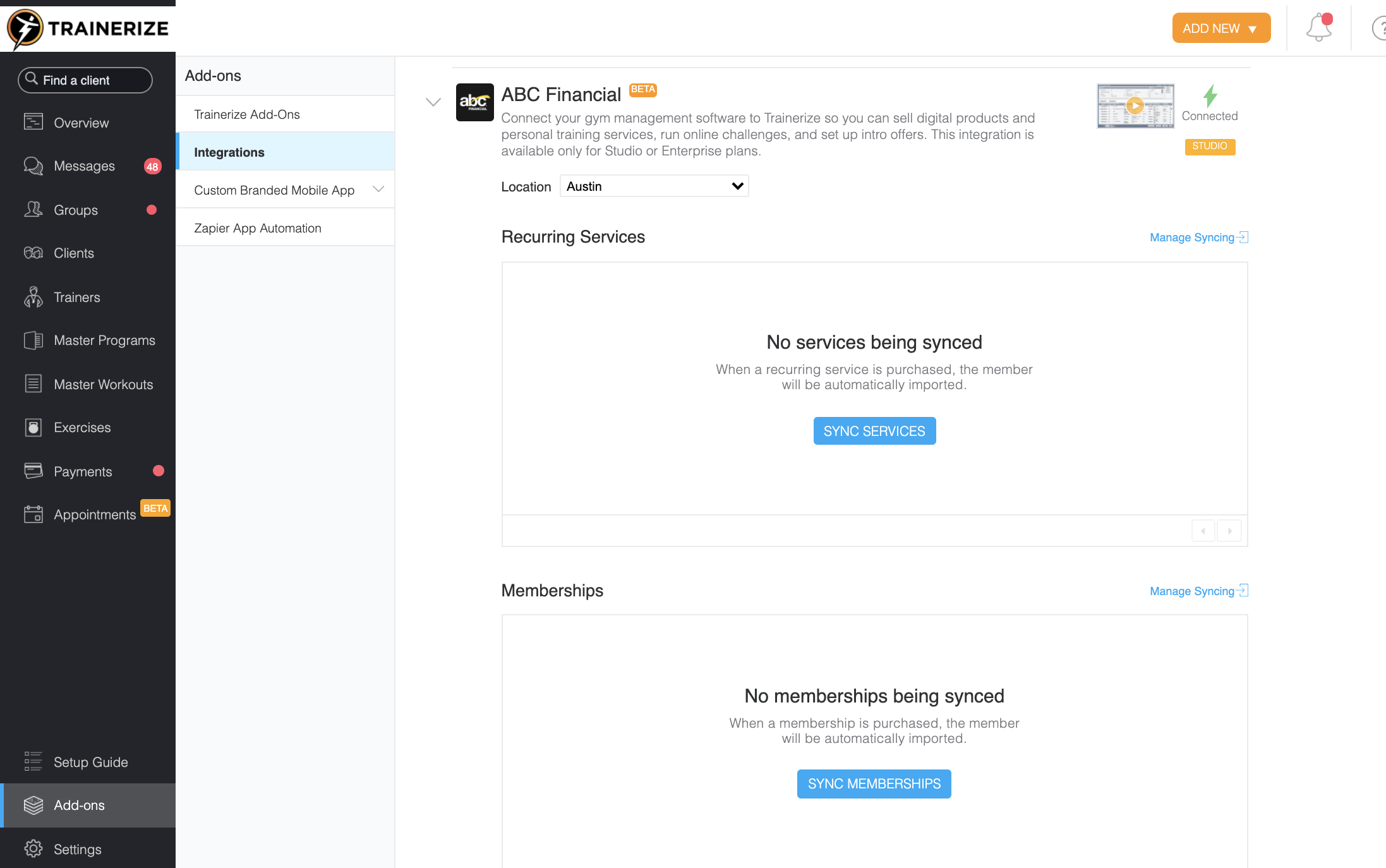 Currently there are 2 types of product you can sync from ABC Fitness to Trainerize: Recurring Services and Memberships. They can be set up and synced to Trainerize in exactly the same way.
Click the blue button marked "Sync Services" to sync Recurring Services, or "Sync Memberships" if you want to sync Membership types. In the next dialog, you'll see a list of the existing Recurring Services or Memberships from your ABC Fitness account.
You can choose as many Recurring Services and Memberships as you like. You can also sync only Recurring Services or only Memberships.
Check off the products you want to sync then hit "Save".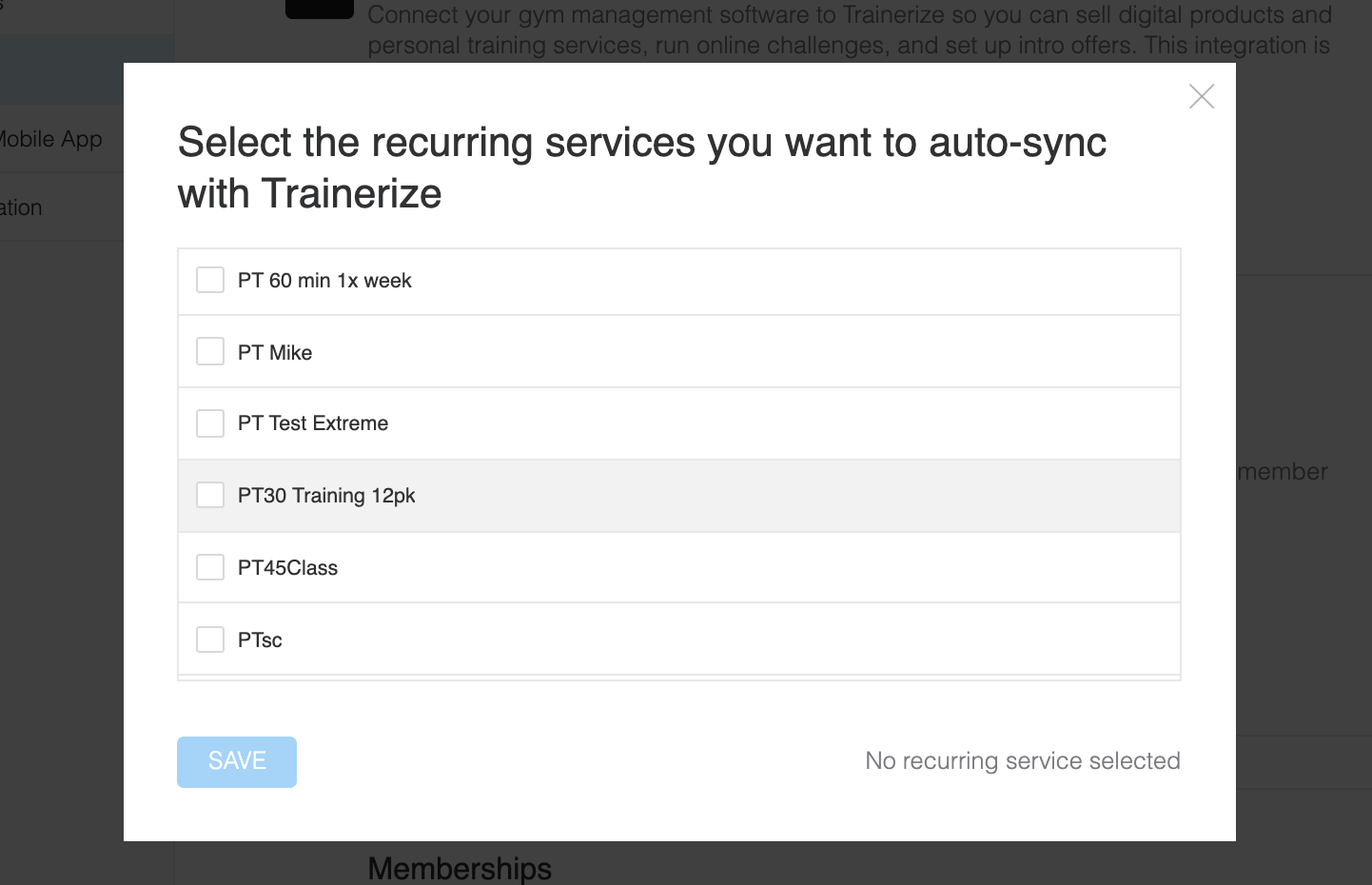 Your products are now synced with Trainerize. You're ready to start selling digital fitness experiences.
This article was last updated on