Each account comes with its own unique web address which you can use immediately to market your business.
You can change the web address by following these easy steps:
1. Navigate to "Settings" inside your web app.
2. Next, click on "Web Address".
3. Click on "Change".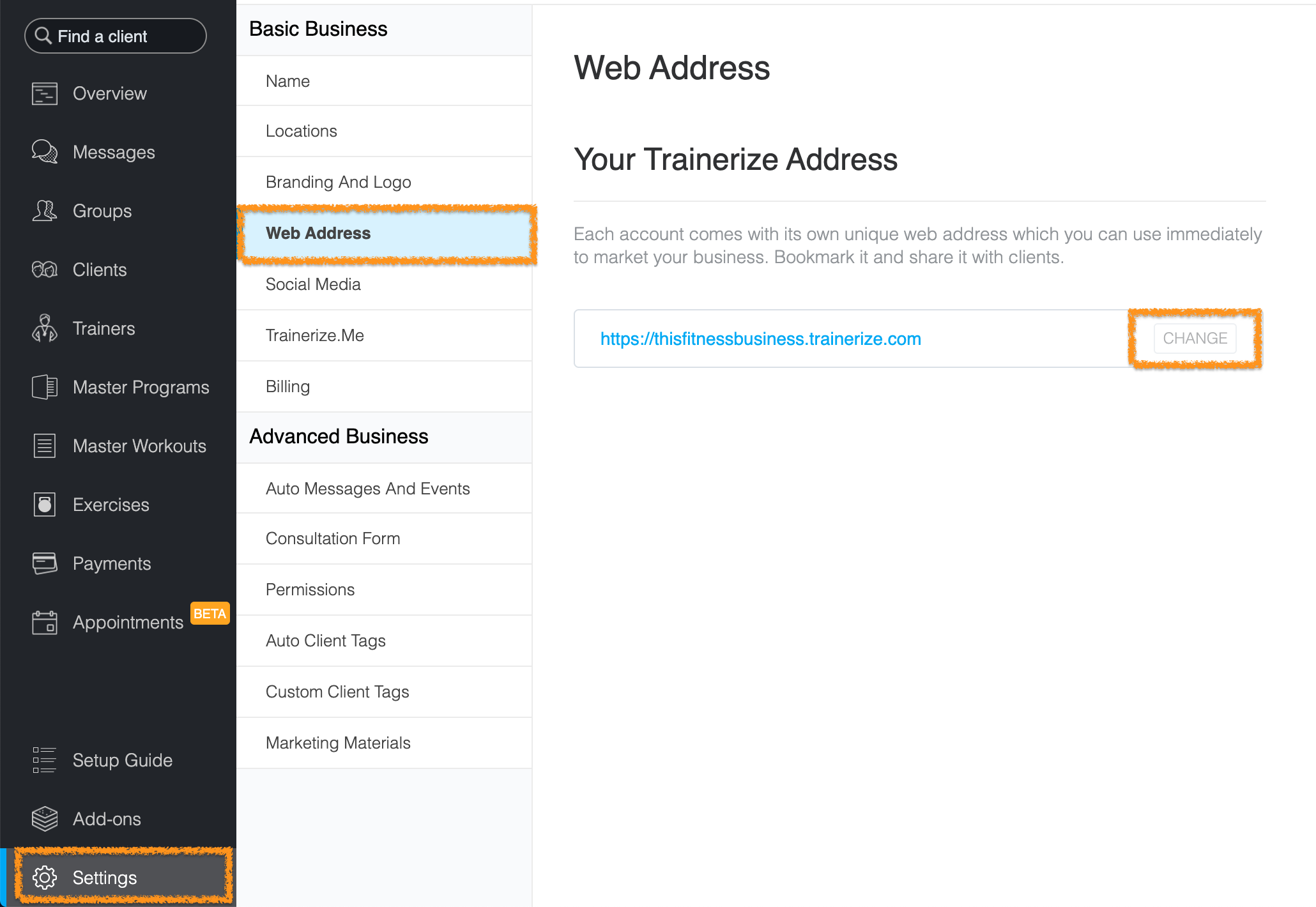 4. On the next dialog, update your web address
PLEASE NOTE: You can change your address only once after you sign up.
Changing your address will break all existing client's bookmarks and app connections. You will need to notify any existing users to delete their iPhone/iPad apps and download them and sign in again.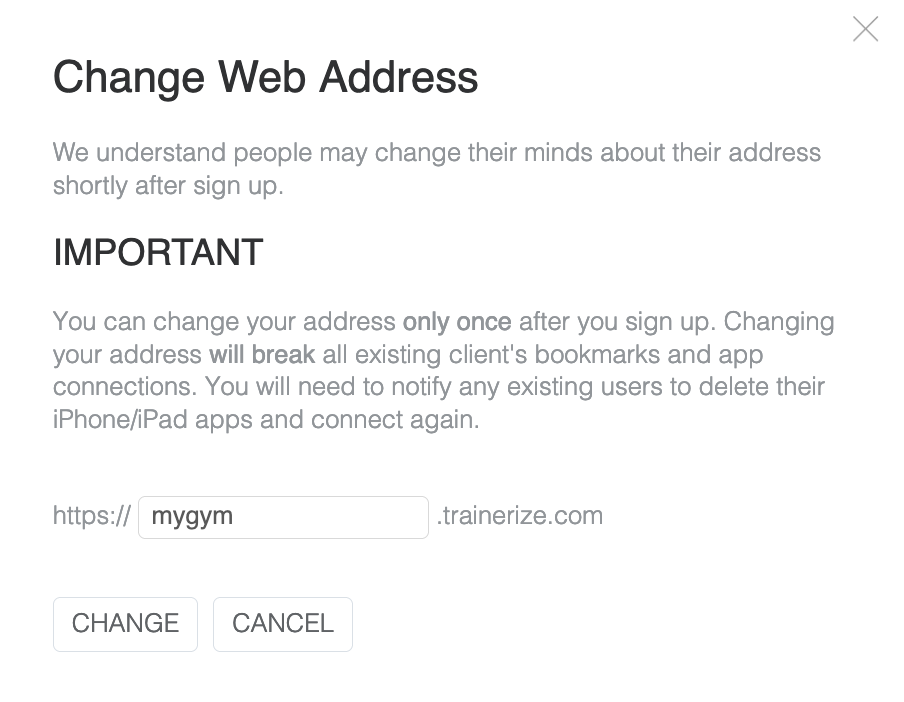 ---
Related Articles
This article was last updated on