First, open the client's profile by tapping on the client's name on your Clients screen. Now that you have opened the Client's profile screen, you can access client notes, consultation form and attachments using the bottom navigation bar.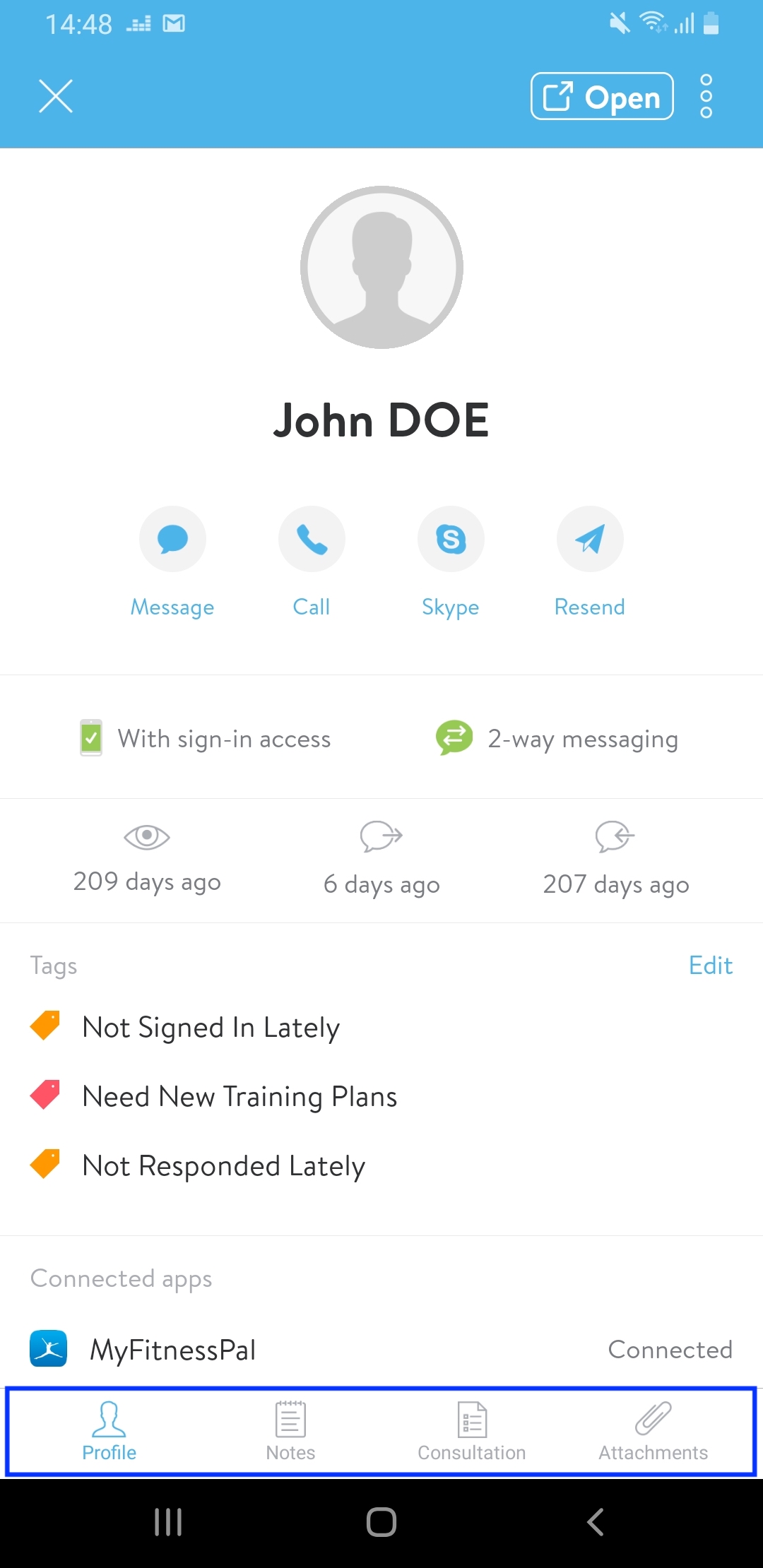 Client notes (shown below) are great for trainers to get a quick glance at a client when sharing clients. Key information such as injuries, goals, likes/dislikes can be pulled up at any time during a personal training session. Important notes can be pinned to the top of the page. For example, "severe allergy to peanuts" is an important note so trainers are aware not to eat a peanut butter or carefully wash their hands before training with that client.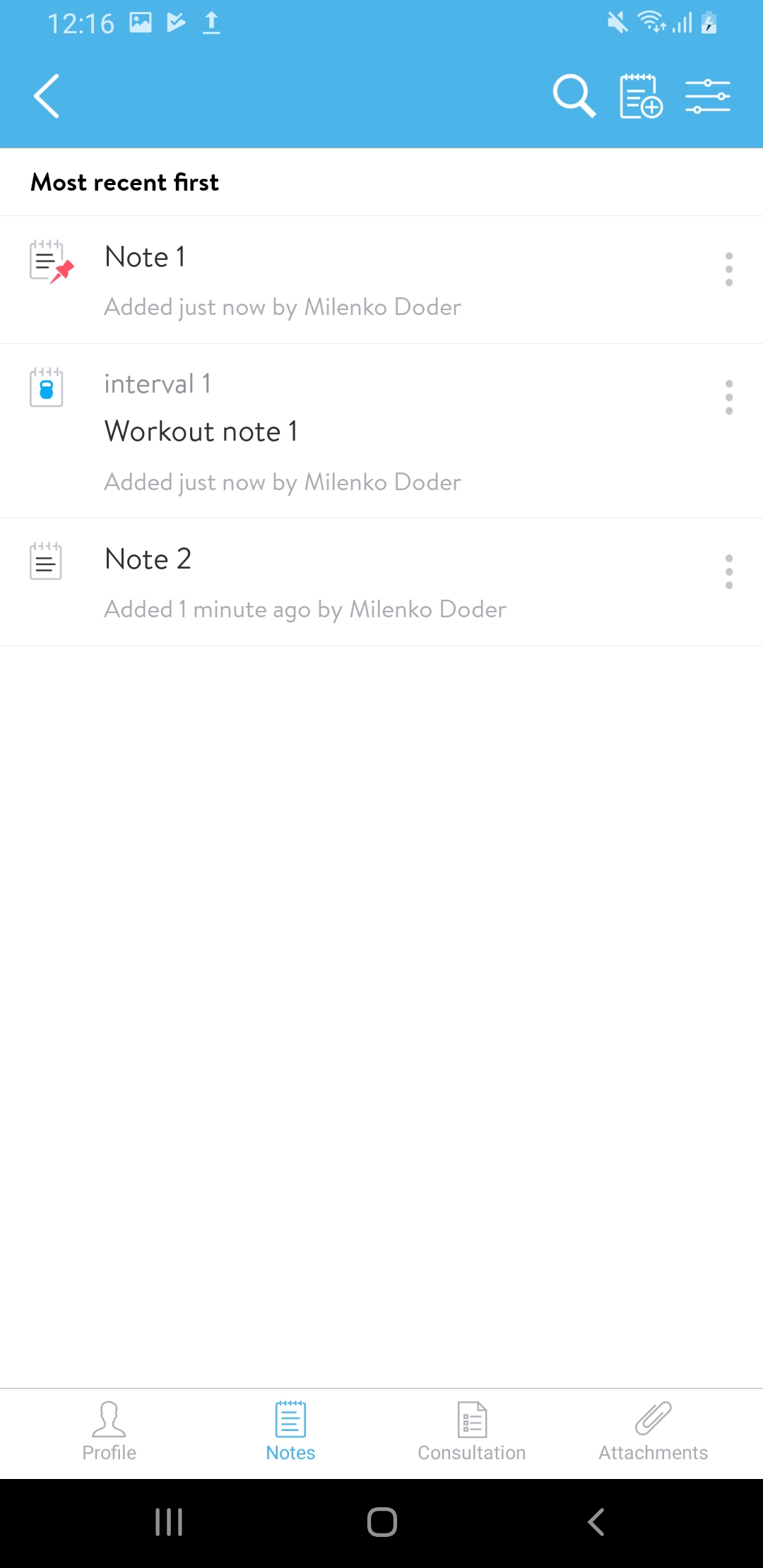 Think of Attachments as your filing cabinet that you would normally have in your office or gym. All paperwork should be saved in here for quick access. Waivers, contracts, doctor's notes, PAR-Q forms etc can be saved here. Please note, the Attachments section is for the trainer's eyes only. Documents saved here are not seen by clients.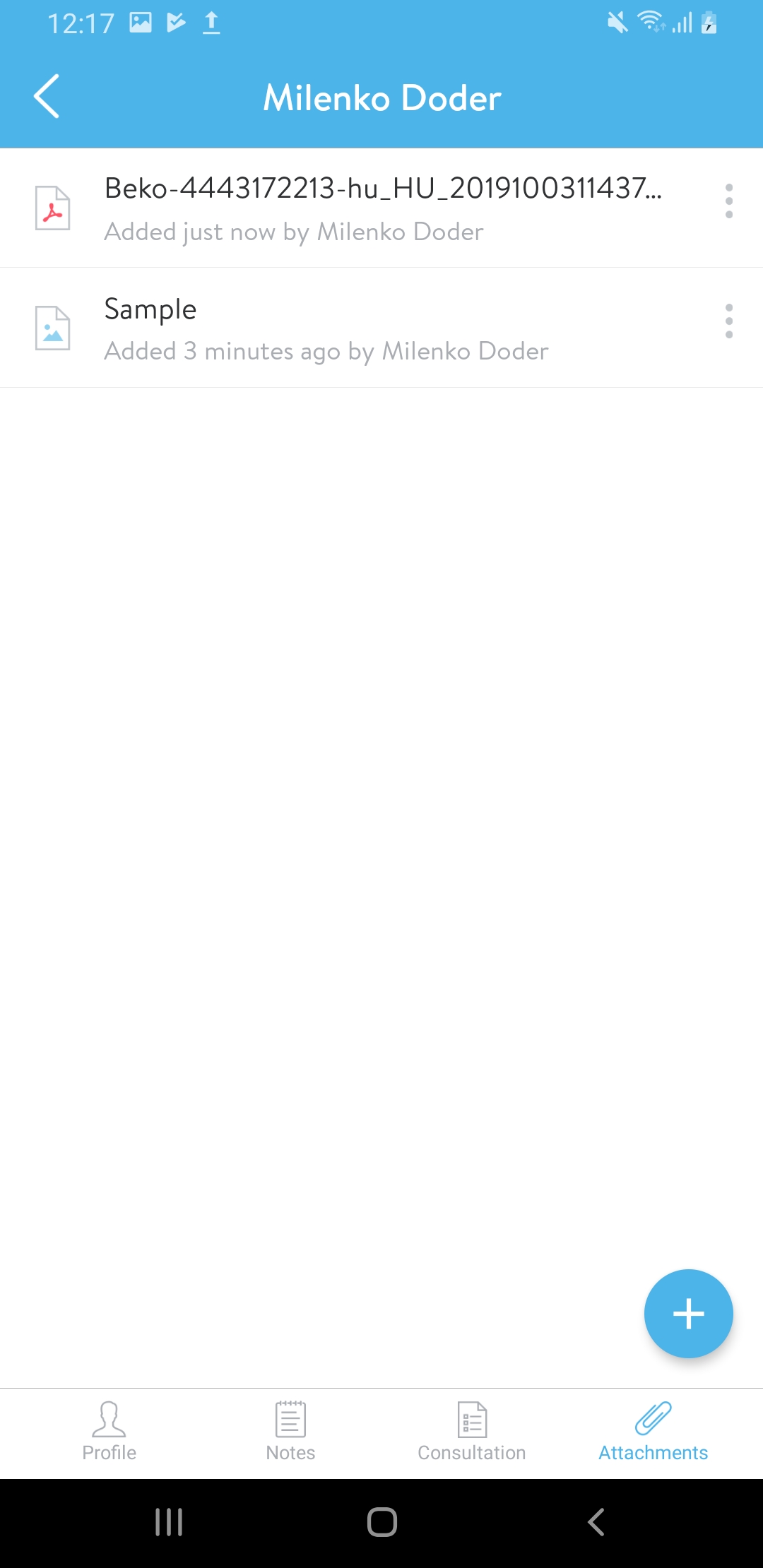 This article was last updated on