It's not just trainers who can get in on the engagement and compliance fun. Personal training managers, admins, or business owners can also see the average engagement and compliance metrics for each of their trainers.
These aggregate stats offer a quantifiable way to measure how well a trainer is keeping clients engaged in their fitness journey or motivating them to stick to their programs or nutrition plans.
Find your star trainers, or look for opportunities to strengthen your team and support trainers who might be struggling to keep clients on track.
To access the client compliance and engagement scores by trainer, go to the "Trainers" section, then select "Client Compliance" or Client Engagement"

Client Compliance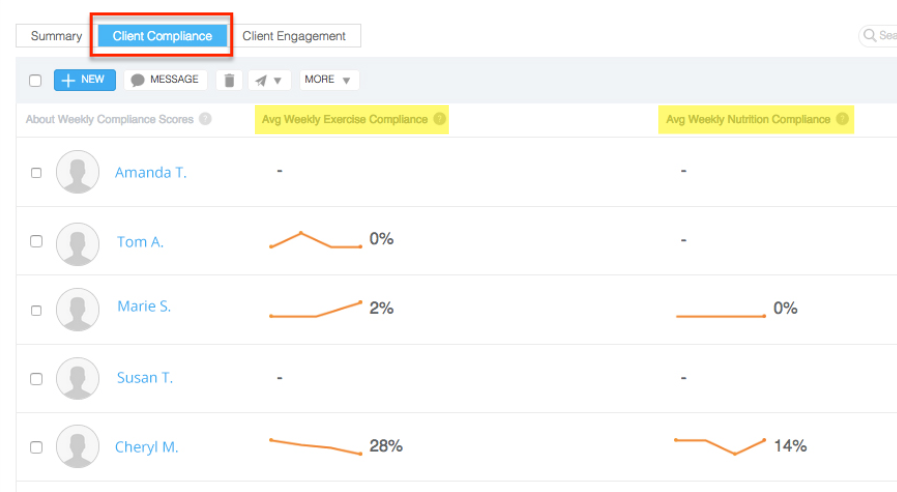 Client Engagement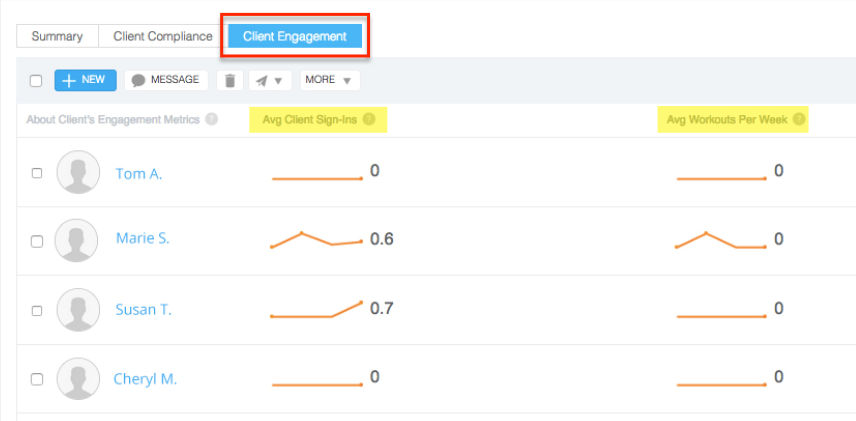 This article was last updated on