Account owners can upgrade or downgrade their plans at any time directly from your ABC Trainerize Instance!
1. Go to Settings > Billing.
2. At the top right of the page, click the Compare all pricing plans button.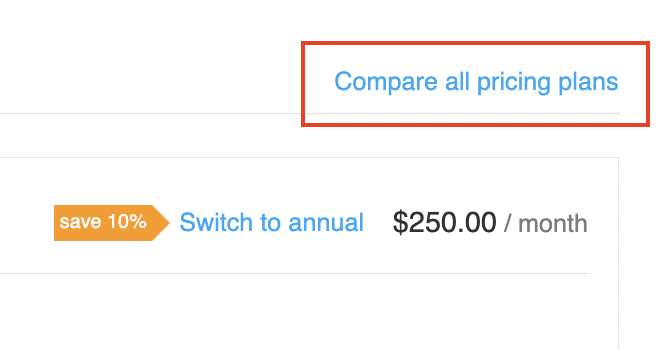 3. You can toggle through the plans at the top of the page and read about what's included in each.
You can also compare the "Monthly" vs. "Annual" rates. By paying for one-year upfront (Annual) you save 10%!

Next, you will be prompted to confirm your purchase by clicking SUBSCRIBE.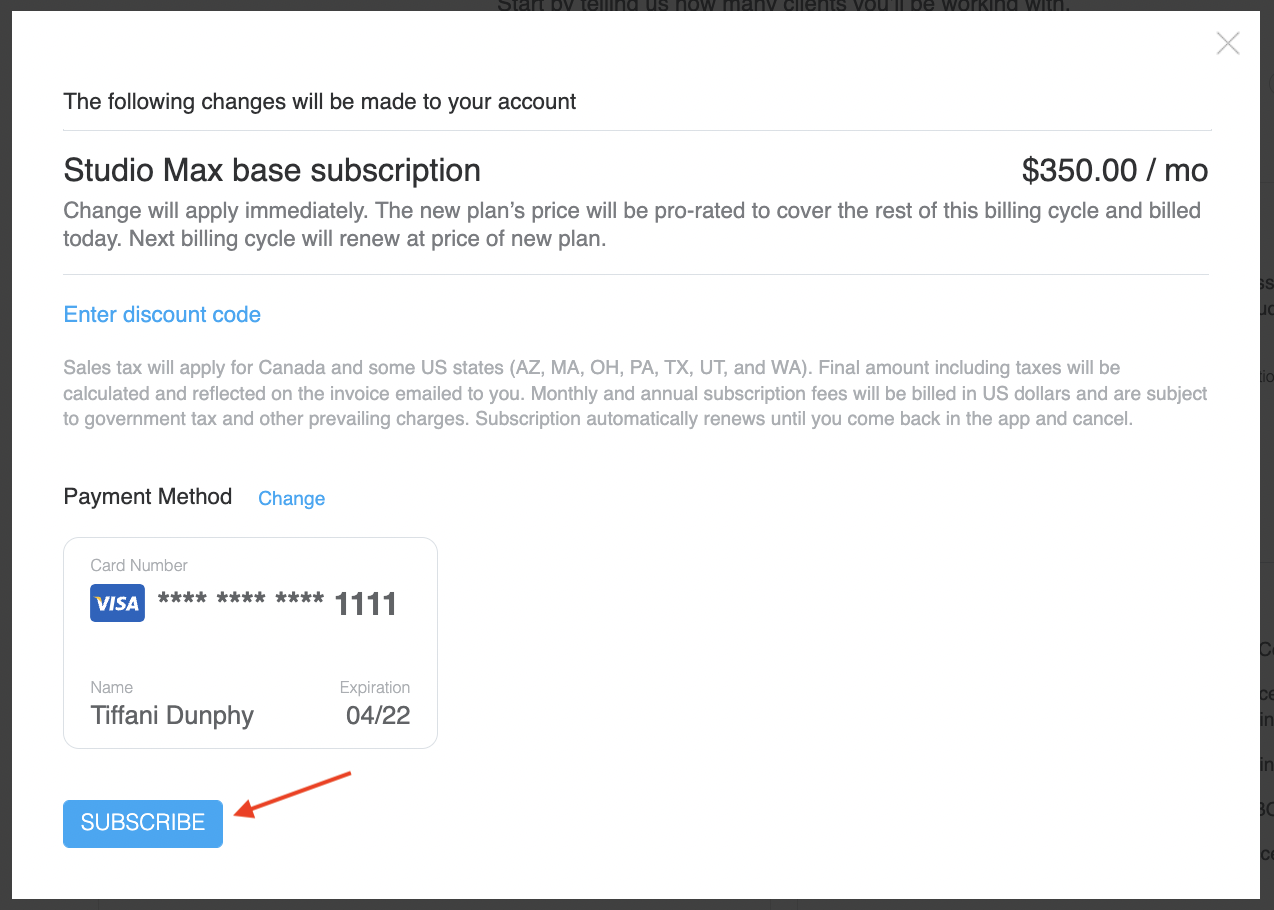 You're all set! Upgrades kick in immediately, however your billing date remains the same. You will be charged a prorated amount until the end of your current cycle.
---
Related Articles
This article was last updated on