Account owners can upgrade or downgrade their plans at any time in their account.
1. First, go to "Settings" > "Billing".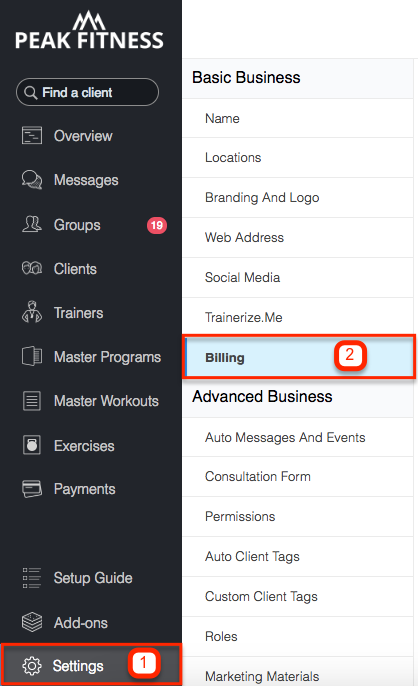 2. Under the Billing section, click on the "COMPARE ALL PLANS" button located at the top right of the page.

3. The plans will appear in columns with a description of the price and what's included (clients & locations). Remember to select either "Monthly" or "Annual" at the top of the page before you select a plan. By paying for one year upfront (Annual) you save 10%! 
Please note, clicking "Select" will process the payment. There is no other additional information beyond that point so click "Select" only when you are 100% sure of the plan you wish to purchase.