The Fitbit integration in Trainerize takes nutrition tracking to the next level!
By automatically syncing a client's full meal details, calories, and macronutrients to their Trainerize profile whenever clients use their Fitbit app to log meals, trainers can gain more visibility into what exactly their clients are eating.
What does the trainer see?
Trainers now have full access to their clients' meal logs! This includes the meals they've entered, their calories and their macronutrients. Use this powerful data to offer advice, tweak meal plans, and keep clients eating the right things to achieve their goals. Nutrition tracking can be combined with nutrition goals and meal planning to offer even deeper nutritional guidance. To learn more about how setting a Nutrition Goal for your clients in Trainerize, please refer to this article: How to Create a Nutrition Goal for a Client.
Trainer's View of what the client logged that day (on the Trainerize web app):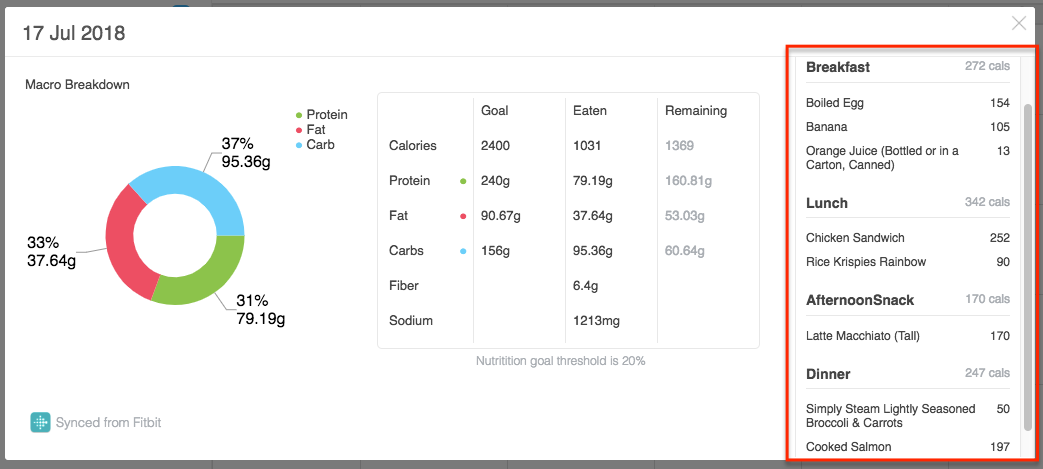 Client's View (through the Fitbit app):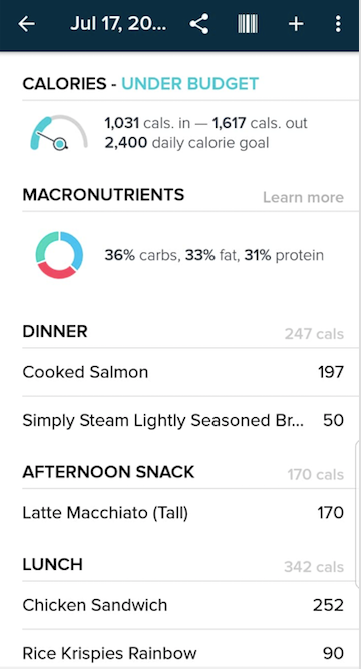 Where do I find client nutrition information and meal details?
Trainers can view client nutrition data displayed in an easy-to-understand graph right on the client's profile. To see a detailed breakdown of a client's nutrition, navigate to the client's calendar and click on any of the logged meals. There you'll find information about calories, macros, and full details of meals logged that day. All of this information is also accessible from the mobile app by, once again, navigating to the client's calendar. To view meal details on the mobile app, simply swipe left from the macro breakdown screen.
Watch this video to learn more!
---
Related Articles
This article was last updated on