Each trainer gets their own Trainerize.me profile. This is an automatically generated profile that allows you to quickly accept payments. Think of it like a simplified Facebook profile to get you up and running.
Once you've built your products (both Core Products and Add-Ons), they get listed here. You can send clients to your Trainerize.me page to pick a product, or simply grab the product link and share it on social media.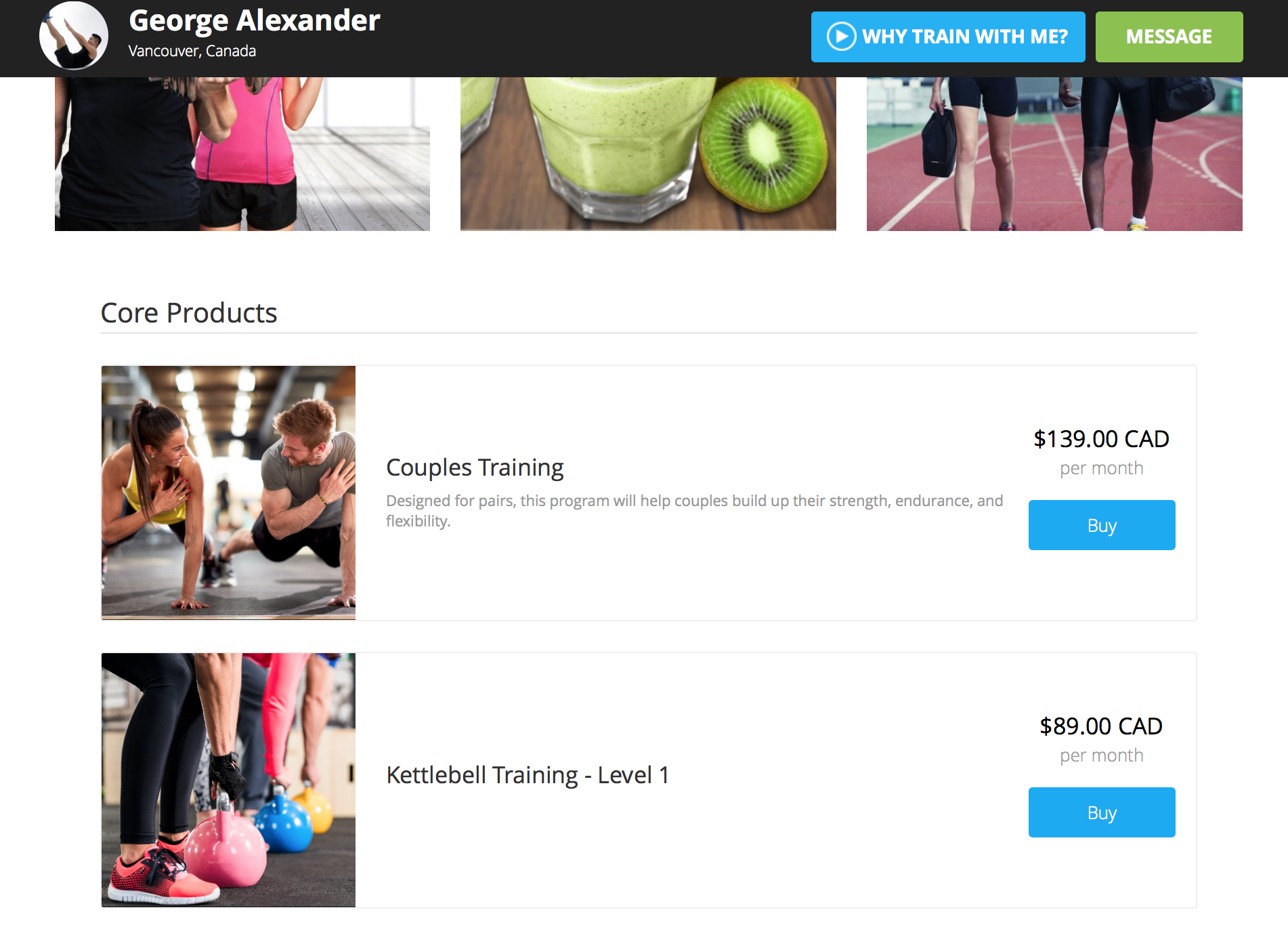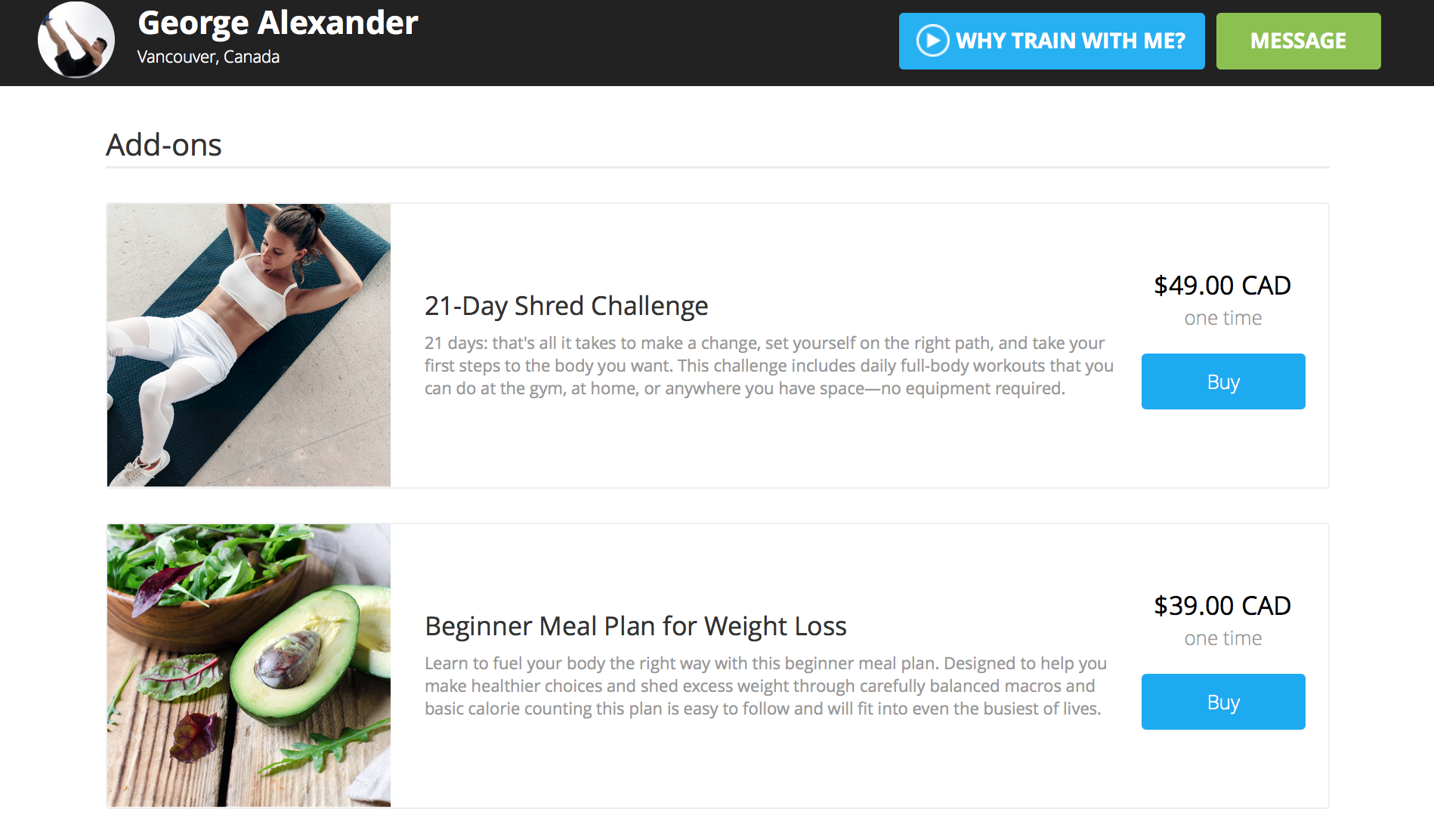 Once a visitor to your Trainerize.me profile clicks on a product to purchase, they will be prompted to add their credit card information. Existing clients can click the Already have an account link and proceed with logging into their account.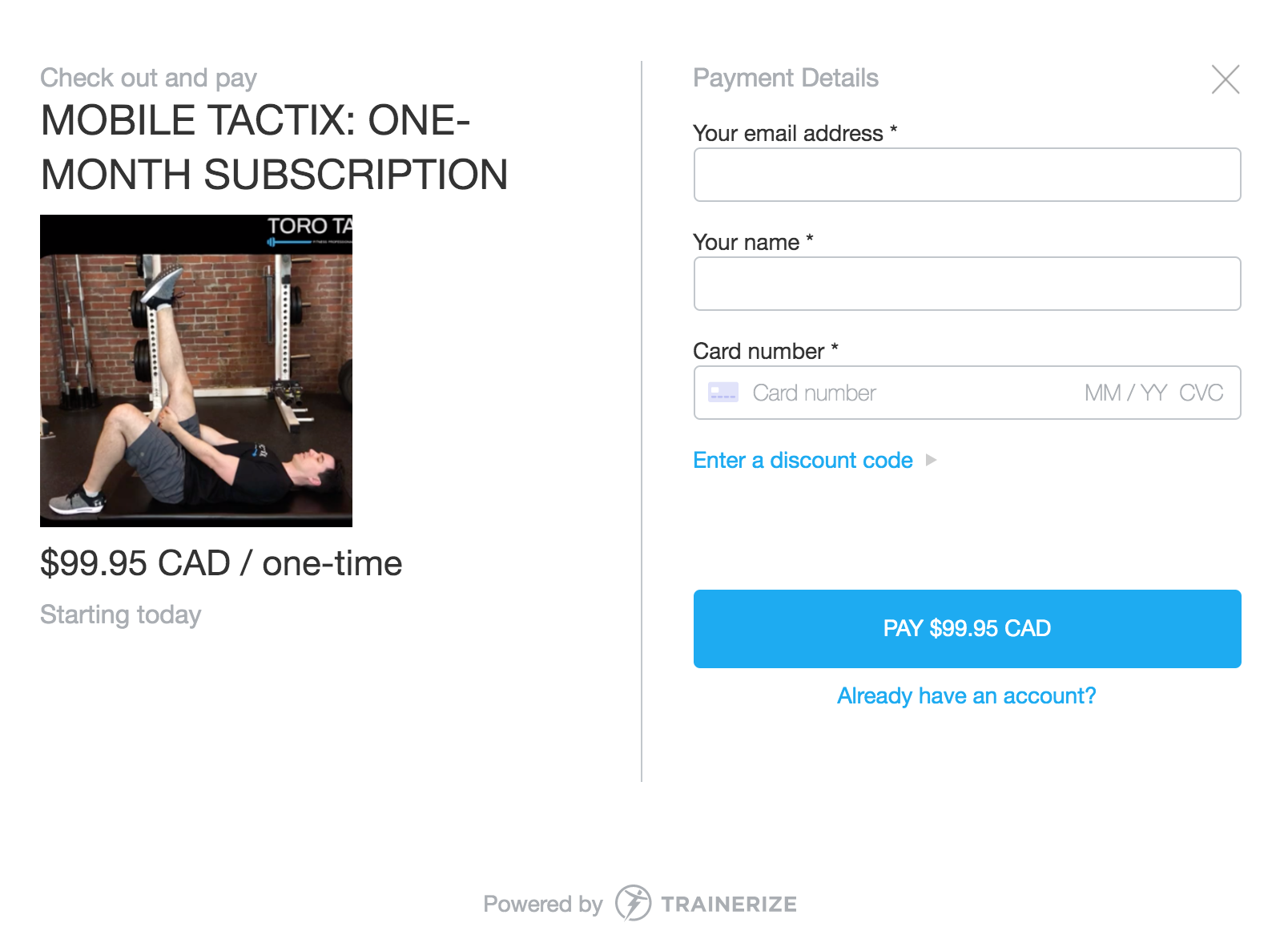 Once the purchase is completely, the clients are emailed a copy of their invoice. Additionally, you can kick off account setup automations to instantly deliver content and assign the client to the right trainer, coach or nutritionist in-charge of that product.
---
Related Article
This article was last updated on