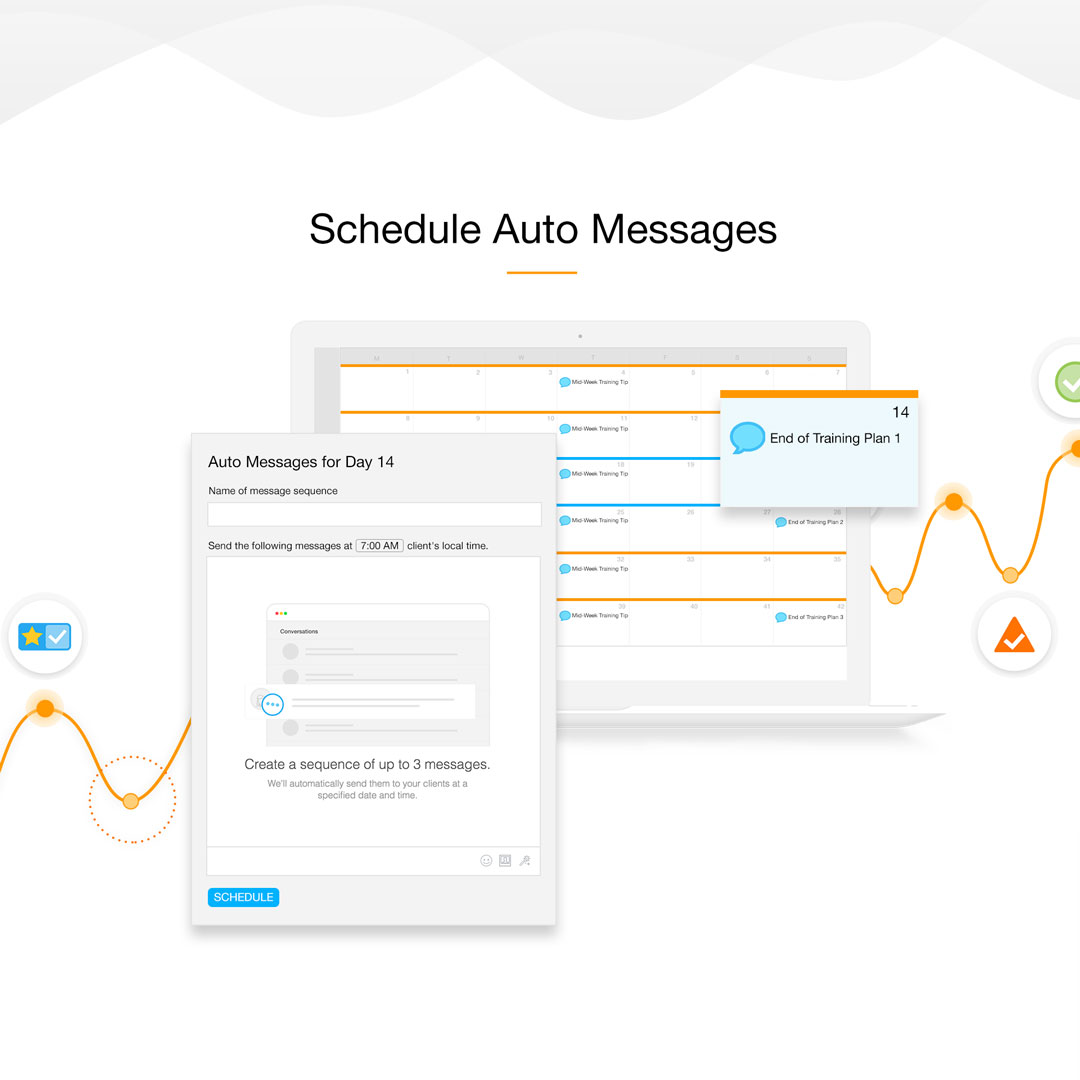 Auto Messages are custom in-app messages scheduled into a master or custom program that deliver an instant dose of major motivation straight into the palm of your client's hand—exactly when they need it most.
Remind forgetful clients about upcoming workouts. Help nutrition-challenged clients hit their calorie and macro goals with tips on how to better plan their meals. Teach clients how to turn healthy actions into healthy habits to make fitness a lifelong pursuit. Whatever you choose to say, say it with auto messages and turn what was once just "personal training" into a high-energy, can't stop/won't stop fitness experience.
Watch the video below and learn how to setup auto messages to drive client motivation with Trainerize.
Learn more about Auto-Messages at: https://www.trainerize.com/blog/trainerize-update-motivate-clients-like-never-trainerize-communicate
This article was last updated on