***Only available if you have a Pro/Studio/Enterprise custom app.***
Make a good first impression by uploading a Client Welcome Video to the app. This video will appear when a client first logs into your mobile app and is the perfect opportunity to get them excited about training with you and using your app! Available on Android and iOS apps.
How to Upload a Client Welcome Video
You can upload the Client Welcome Video:
1. On your Mobile App
Tap the "More" tab at the bottom right to access App Settings > Welcome Video.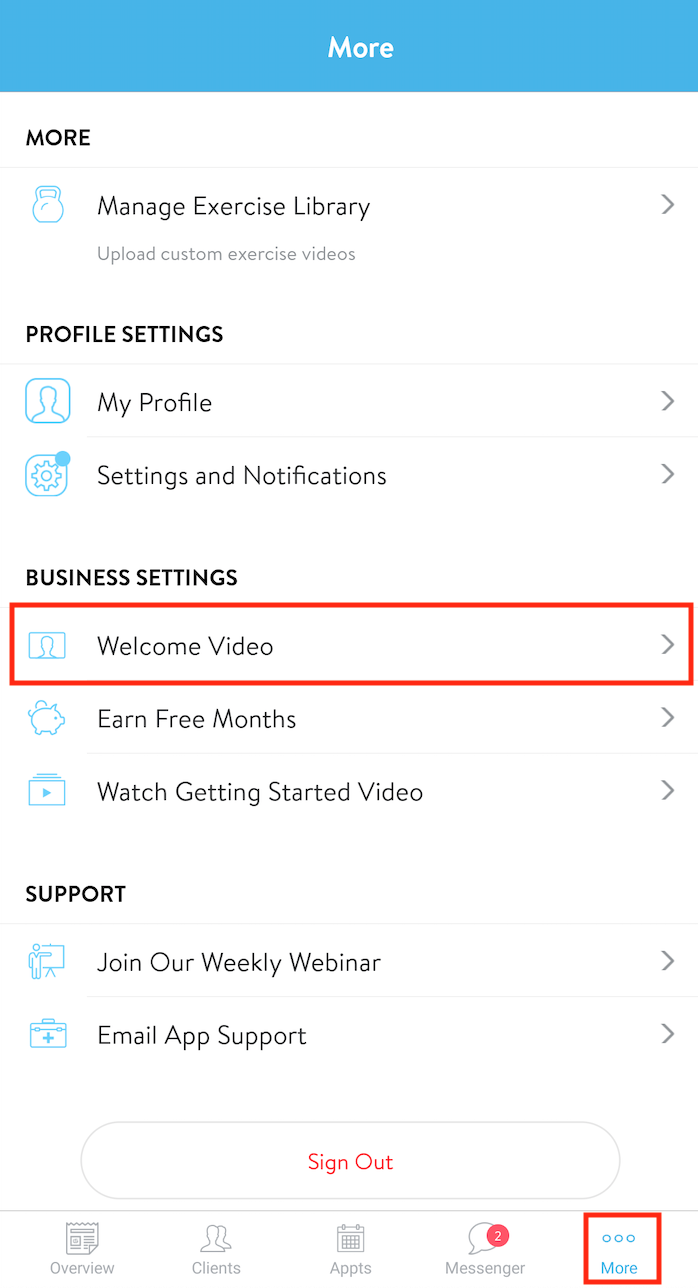 Add your Welcome Video by either taking a new video or choosing one you already have on your device.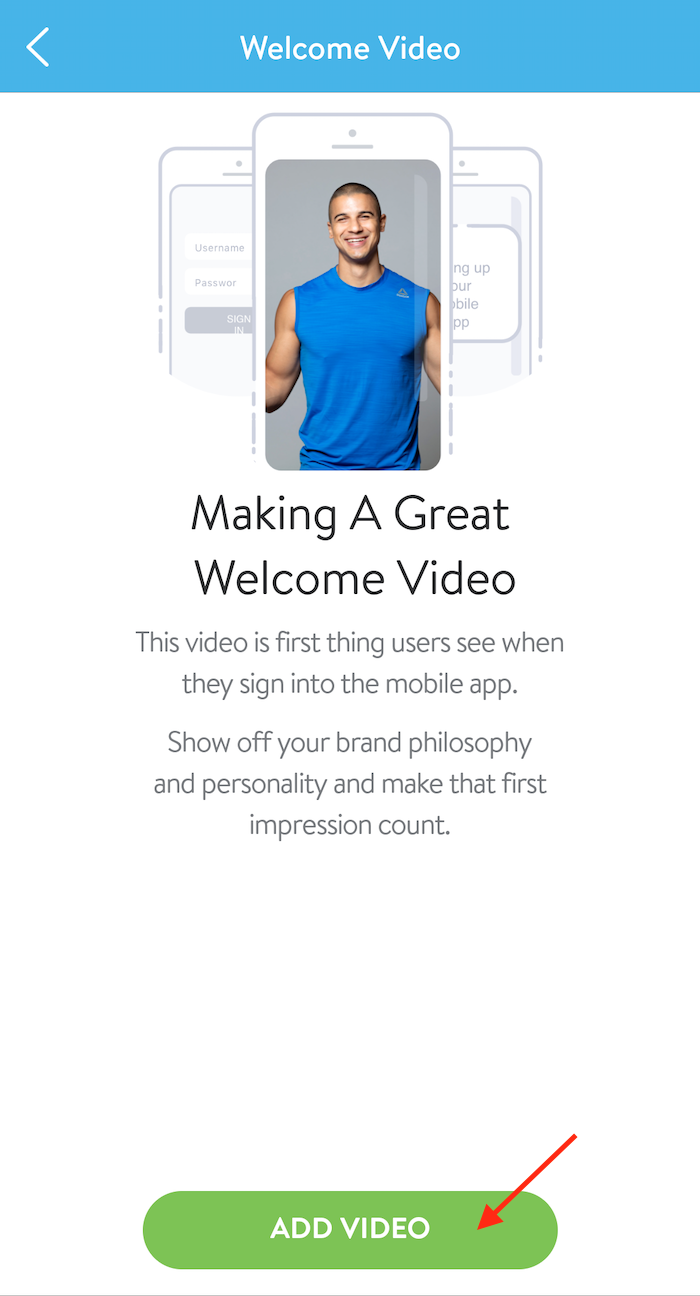 2. On your Web App
Tap the "Add-ons" tab at the bottom left to access Custom Branded Mobile App > Welcome Video.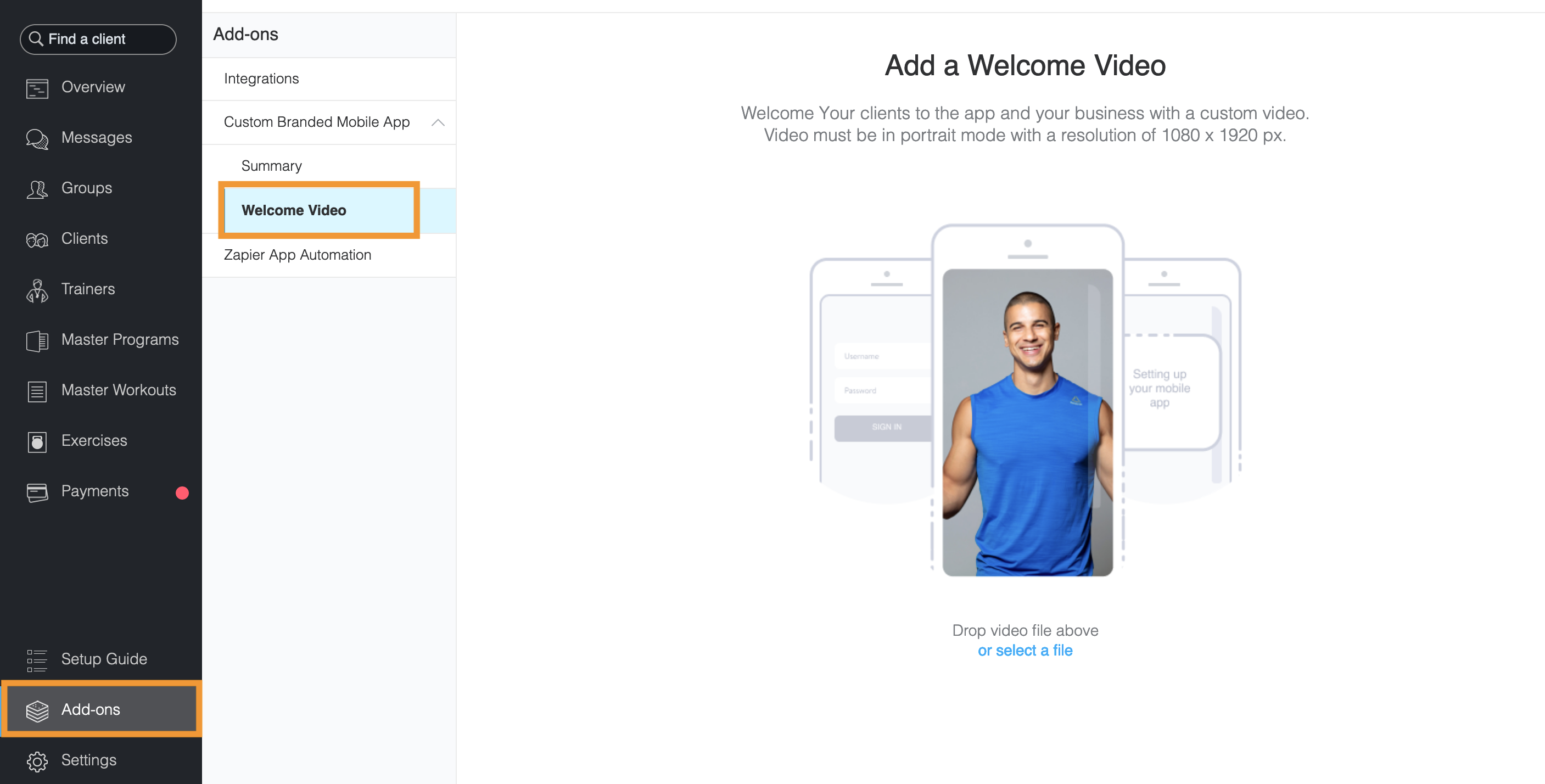 Tips for Creating a Great Client Welcome Video!
Upload a video that is portrait orientation.
Keep your video under 2 minutes.
The app does not save draft videos, if you want to do a few test runs, make sure you use your phone to record the videos and then upload the one you want to use.
We recommend recording in a well-lit environment with plenty of natural/artificial light for a more professional look.
Make sure the video is as high quality as possible. You can also use a pre-recorded video that you've created with a camera and then upload to your app.
What To Talk about in the Welcome Video?
Introduce yourself and welcome clients to your training app and program.
Give clients a quick intro of what they should expect from training with you or from this particular training program.
Encourage clients to use the app to track their progress and communicate with you.
Get them motivated and excited!
---
Related Articles
This article was last updated on