You can add video personalization to your Trainerize.me profile by recording a short 15 second video that will then be available on your Trainerize.me profile. This can be an introductory video of yourself speaking directly to potential clients as to why they should train with you. You record this video from the Trainerize mobile app using your device's camera. 
These cannot be recorded or uploaded via the web app. 
1. Login to the Trainerize mobile app and tap on the 3 lines in the top left of the app.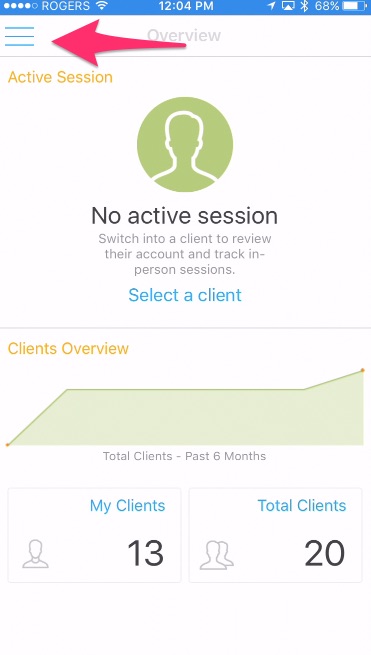 2. Tap on "Settings"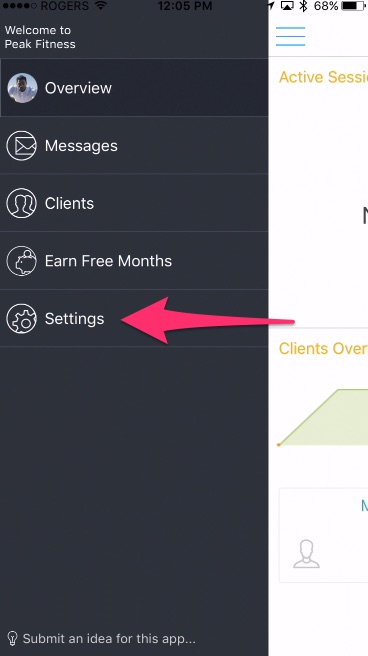 3. Tap on "In-App Videos"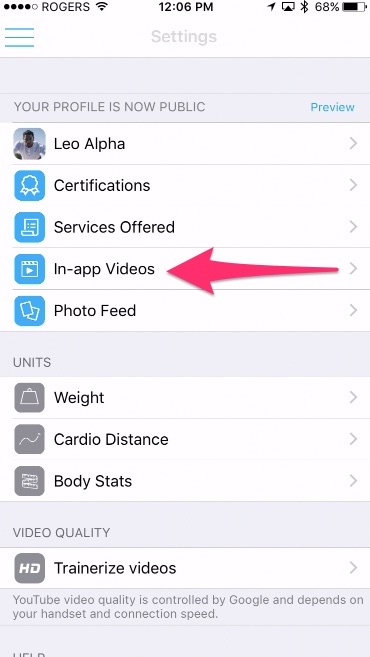 4. Choose the "Why Train With Me" option by tapping on "Add Video"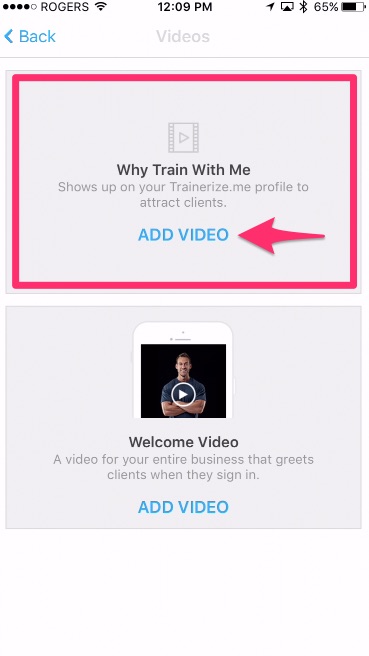 5. Tap on "Record" to begin recording your 15 second "Why Train With Me" video.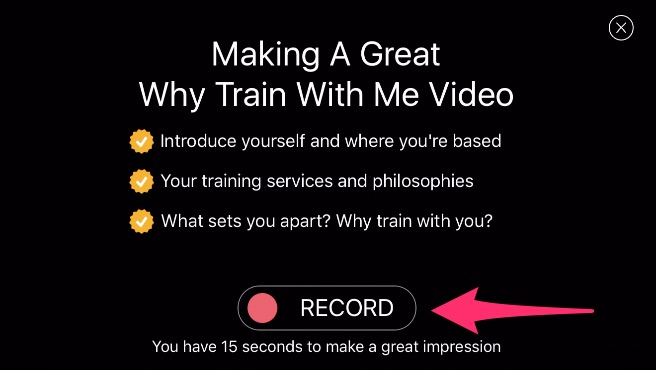 Once you have recorded the 15 second video and are satisfied with the results you can can tap "Use" which will then make this video available on your Trainerize.me profile.
Not satisfied with what you recorded? No worries. You can tap "Discard" which will delete the current recording or just tap "Retake" and record a new video. You can always update or change the video at a later date by following the steps above.
Note: the video is recored in a "landscape" format. Turn your phone sideways so the text on the screen before recording is readable and record your video. This will ensure proper playback.