You can cancel/delete your account completely within your Trainerize Billing page found under Settings.
Login to your Trainerize web account
Click on "My Account" in the bottom left hand corner
From the My Account menu click on "Your Trainerize Plan"
From the page displayed click on "Change Plan"
Scroll down until you see the next screen (screenshot below)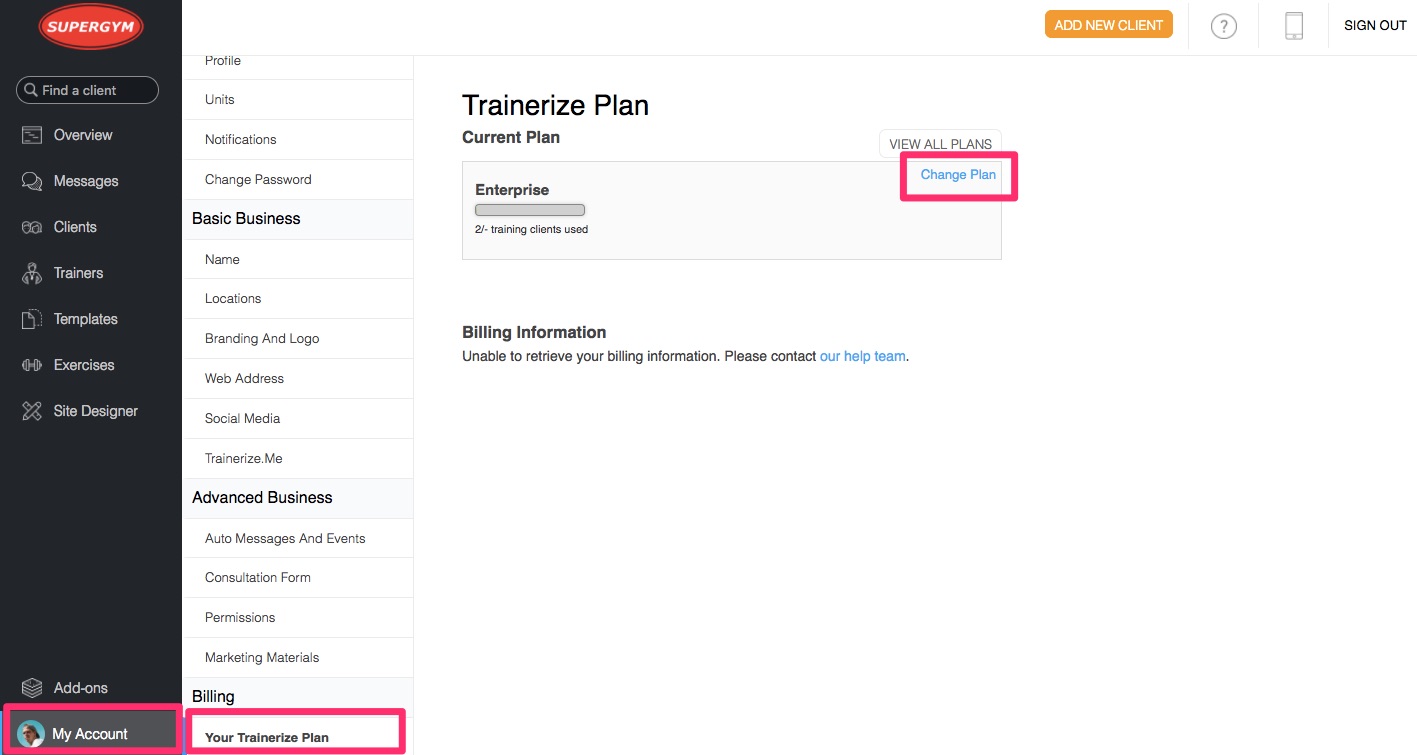 Click on

 "Delete your business permanently"

link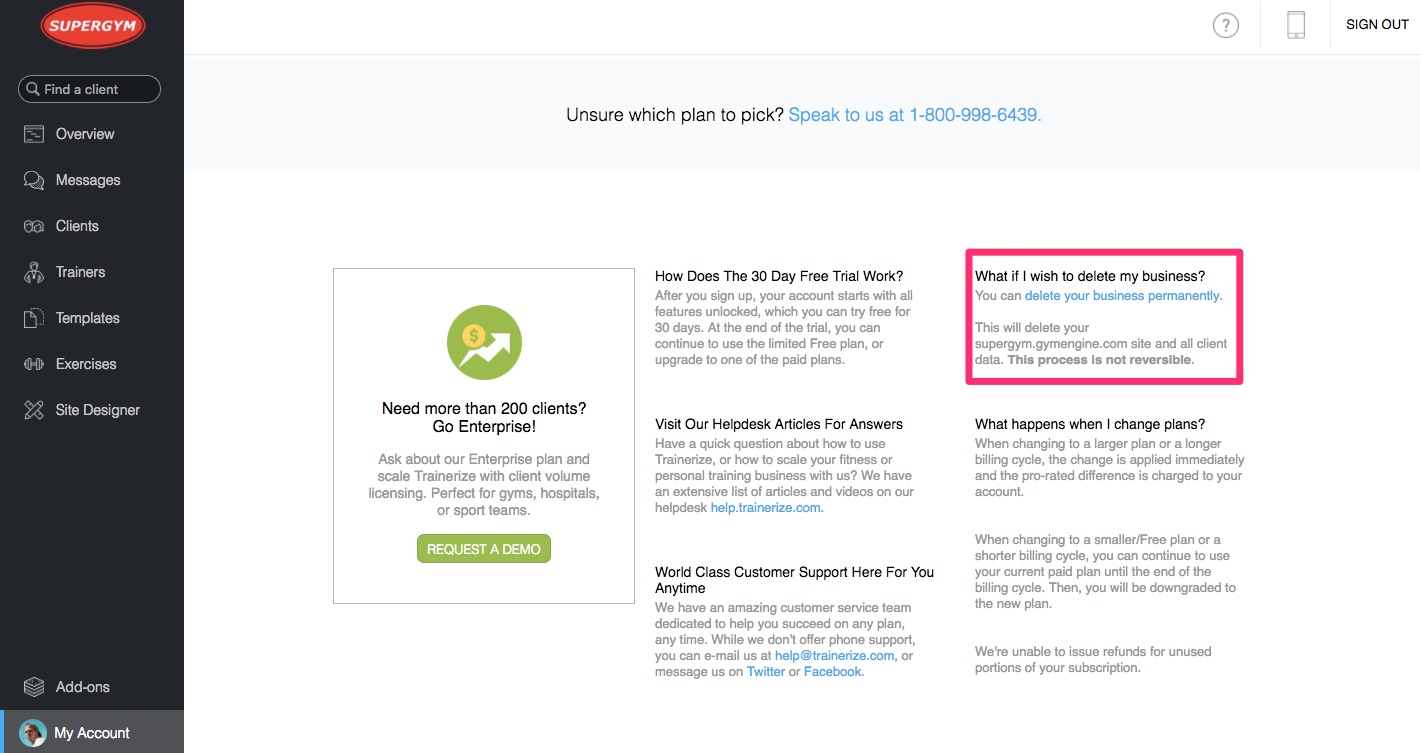 You will be asked to fill out an exit survey. Fill out the survey and proceed to delete your account
Your site/account will be permanently deleted - this is permanent and your account cannot be recovered
You will no longer receive communication from Trainerize 
---
Related Articles
How do I downgrade my account?
How to Delete and Reinstall the Trainerize App