The Fitbit connection to Trainerize requires you to have a Fitbit account. You must have this created and setup already. The authentication uses the login credentials of your Fitbit account to authorize the connection to Trainerize.
Only clients can connect their Fitbit accounts to Trainerize. Trainers can only see the data pulled in from client Fitbit accounts.
Whenever a client records a new body measurement – steps, sleep, body fat, body weight, lean mass, blood pressure or resting heart rate – it is saved in their Fitbit account on their mobile app. From there, it's instantly synced to the Trainerize client dashboard as a new body stat measurement. This enables trainers to more effectively monitor client health and fitness goals and guide clients towards long term progress.

1. Clients need to navigate to the More tab at the bottom right on the mobile app menu, select Fitbit and tap on Connect to log in to their Fitbit account.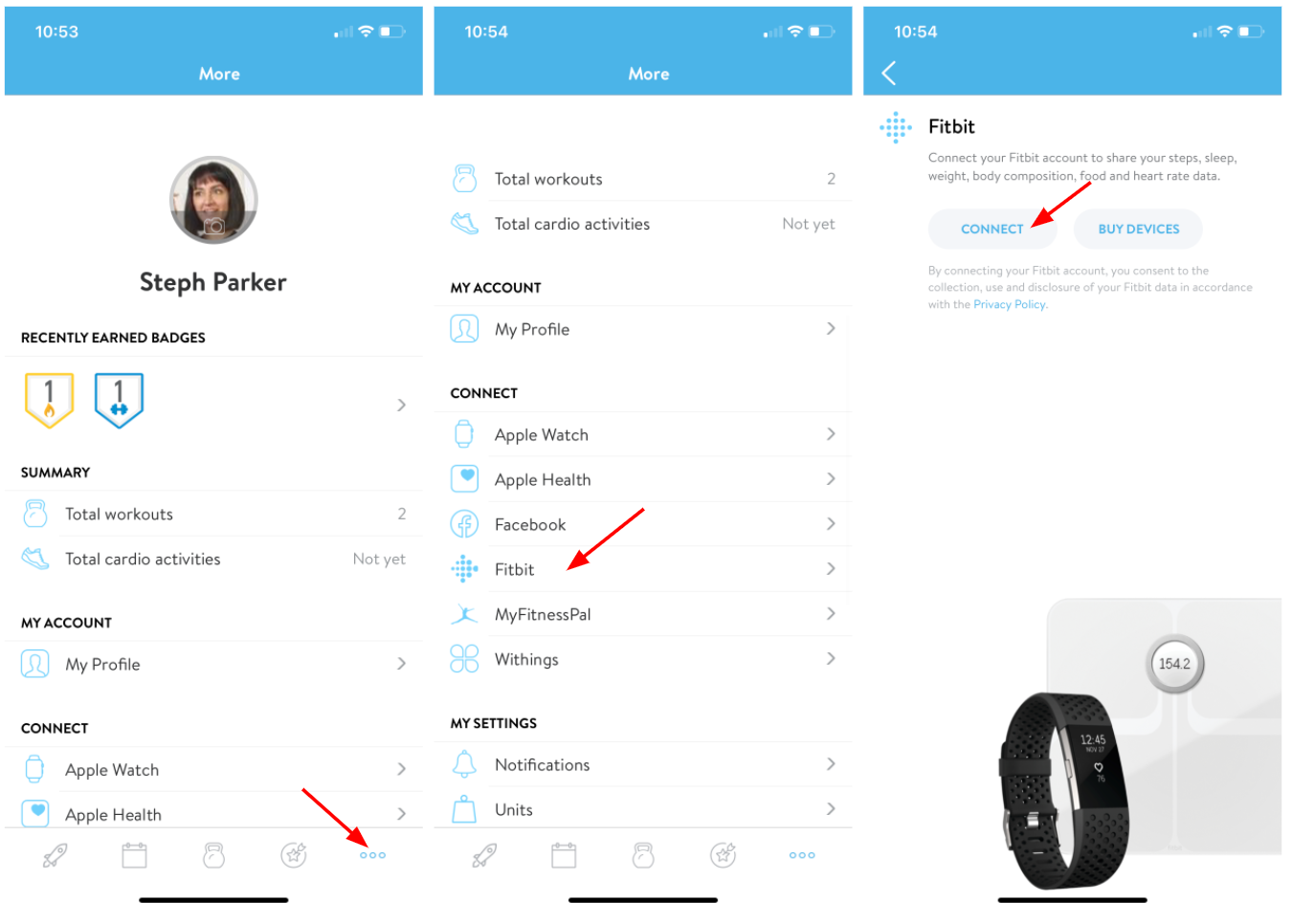 2. Be sure to select the Allow this app button to move forward with the connection.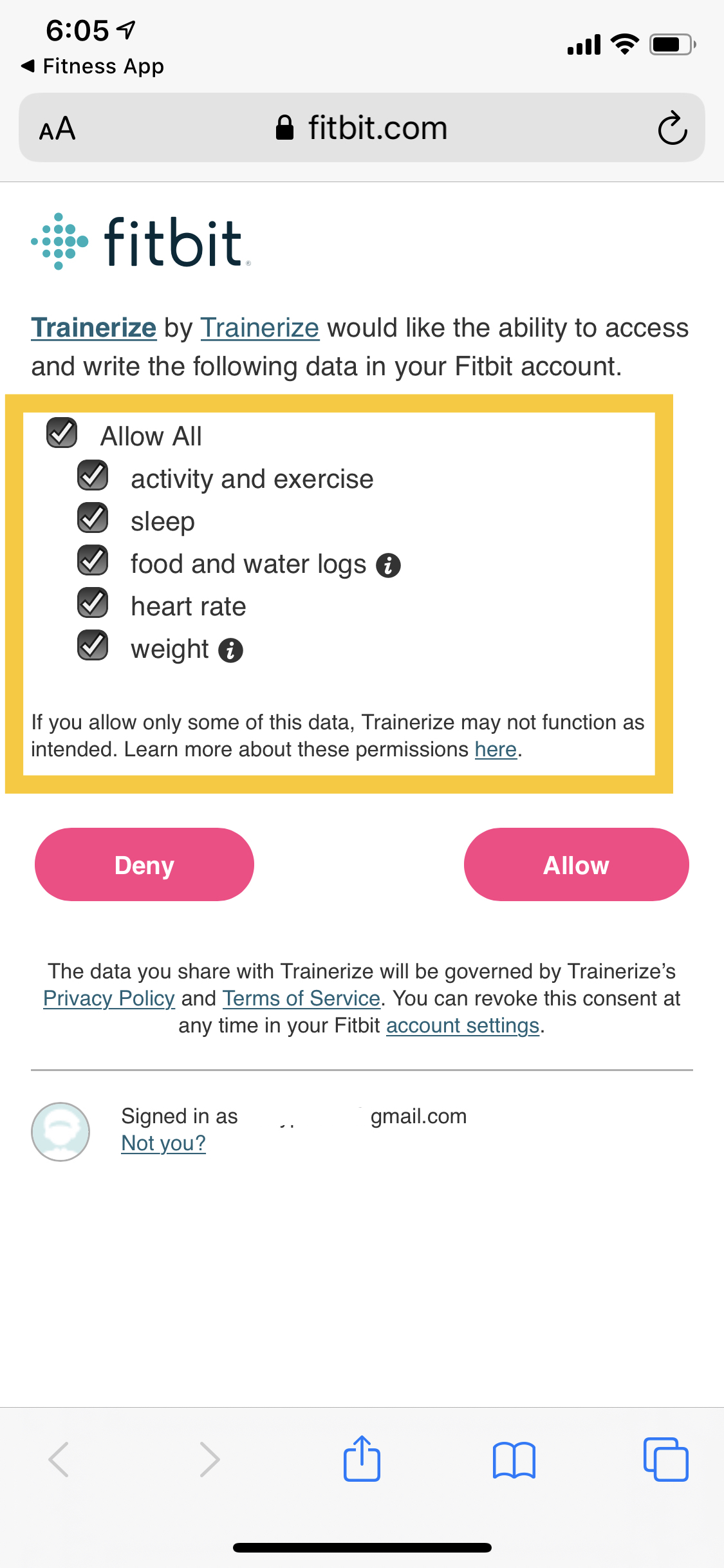 If sleep data is not coming in, it's likely you haven't turned on the permission. Simply disconnect and reconnect to ensure the permissions are coming in.
Please note: the "activity and exercise" permission is to sync the Steps and Active Calories burnt data
3. Once the connection has been made, it might take a few minute for the Fitbit data to start syncing to the Trainerize app.
Clients will see a "Sync in background" message similar to the screenshot below.

Keep in mind, the initial sync will be bringing in 2 weeks of information and might take longer. Once it is completed, syncs should appear in the app within a few minutes.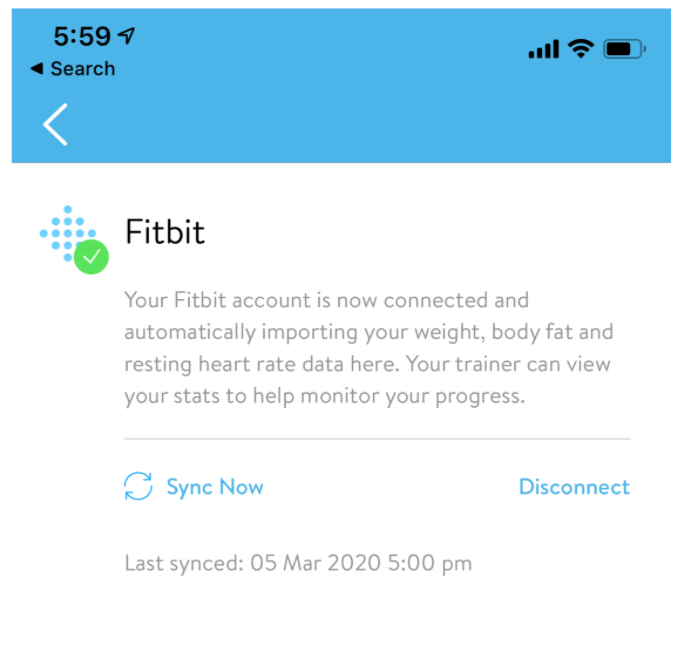 What information can I see as a trainer?
Once the sync is complete, the information will be displayed in a few locations within the account:
Client Calendar

Client Dashboard

Progress Tiles on the Client Dashboard (Steps, Sleep, Body Weight, Lean Mass, Body Fat, Resting Heart Rate, Active Calories burnt, Blood pressure)

Progress graphs (Steps, Sleep, Body Weight, Lean Mass, Body Fat, Resting Heart Rate, Active Calories burnt)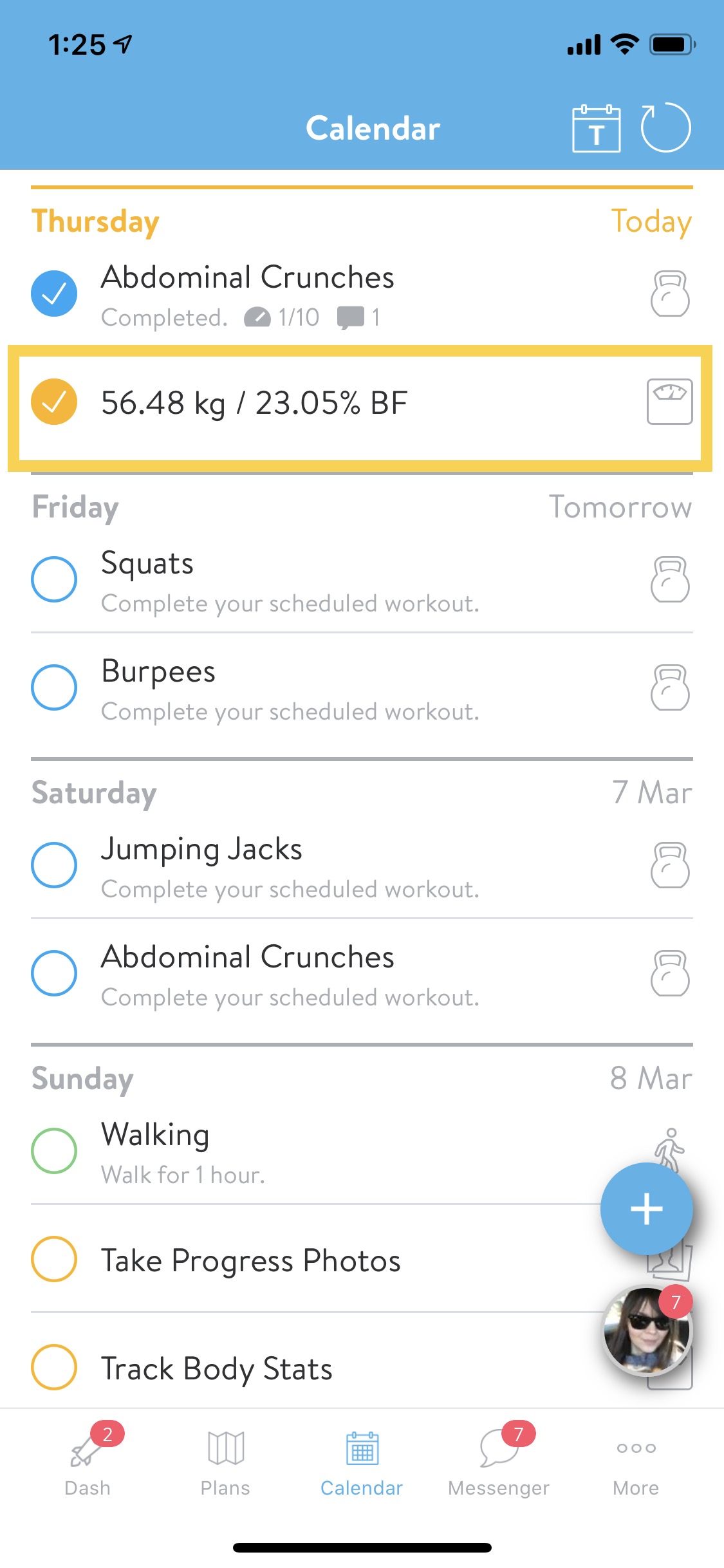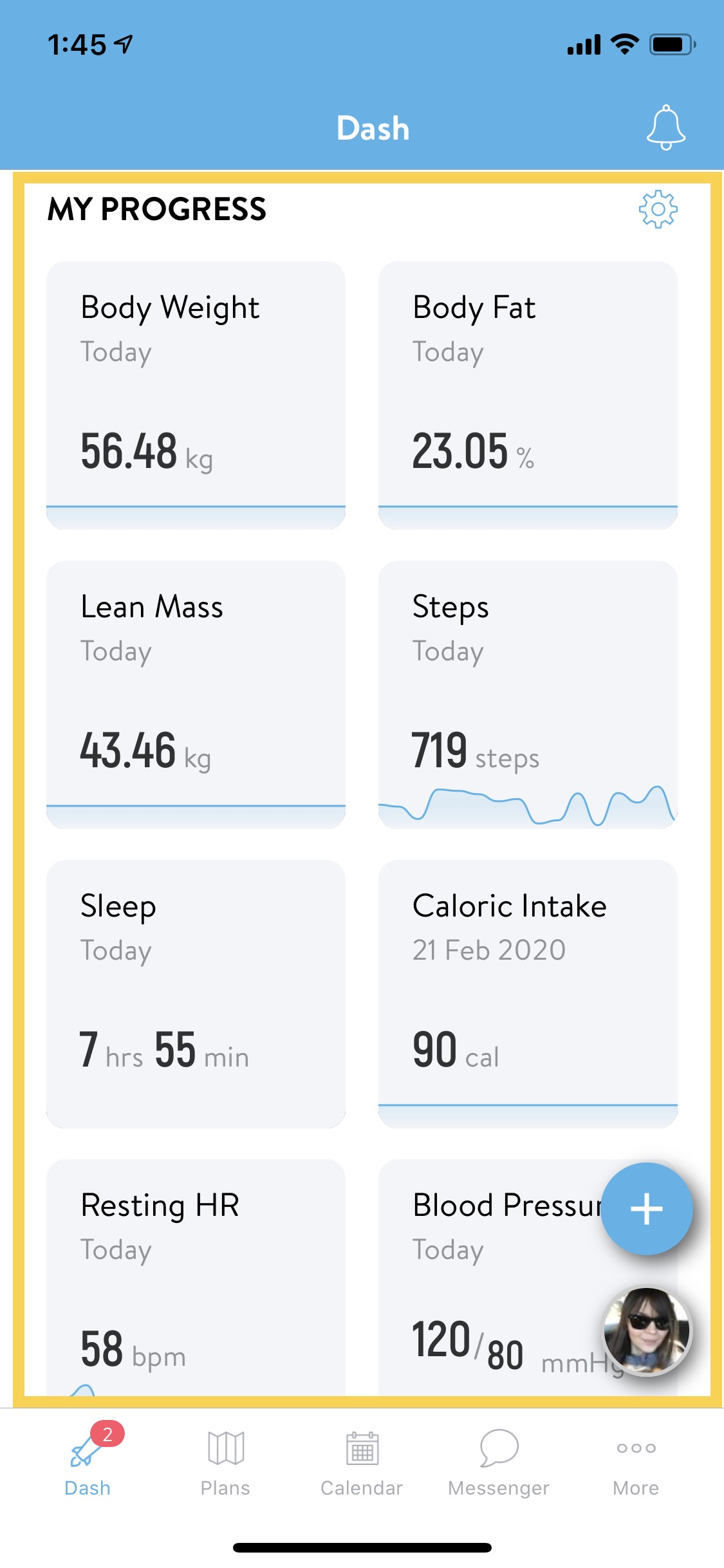 Trainers will start seeing the clients' body stats in the "Recent Activities' feed and when switching into the client view.

🍓 We're excited to share that a brand new way to deliver nutrition coaching is on the way! From allowing clients to track their meals right within the app to delivering sample, custom meal plans in seconds and so much more, you'll empower your clients to make healthier choices and level up on their health.
Start your journey to becoming a nutrition coaching expert and be the first to know when it's here! Get on the list today!

---
Related Articles
This article was last updated on