You can schedule Body Stats reminders into a client's calendar so that your clients can record their measurements on any given date. They will receive an automated reminder to record their stats the day its scheduled to do so.
To schedule a Body Stats reminder on your clients calendar
Login to your Trainerize web account
Open a specific client Profile (click the Open button next to the client's name)
Click on "Calendar" at the top of the client's profile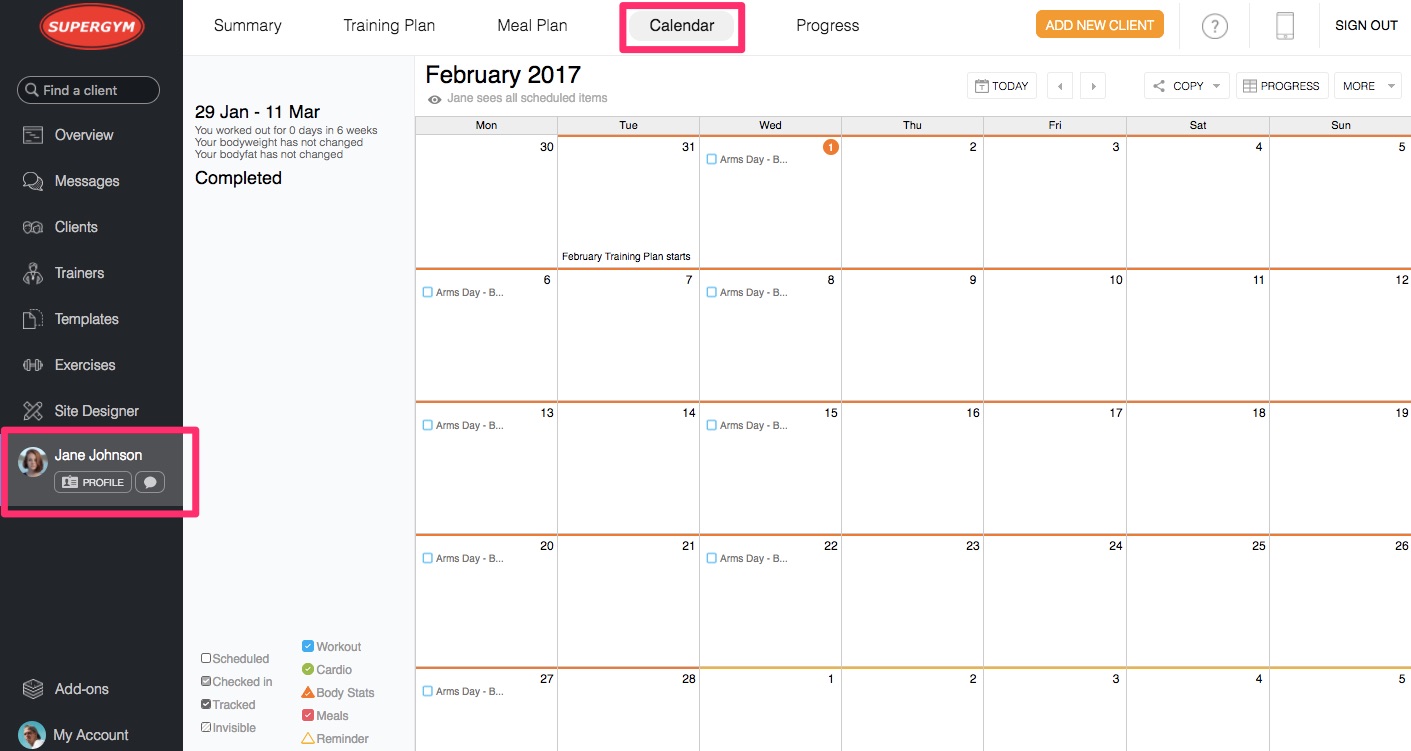 Click on any date you wish to schedule a Body Stats reminder and a dialogue box appears 
Click on "Body Stats" to select this option
Click "Add"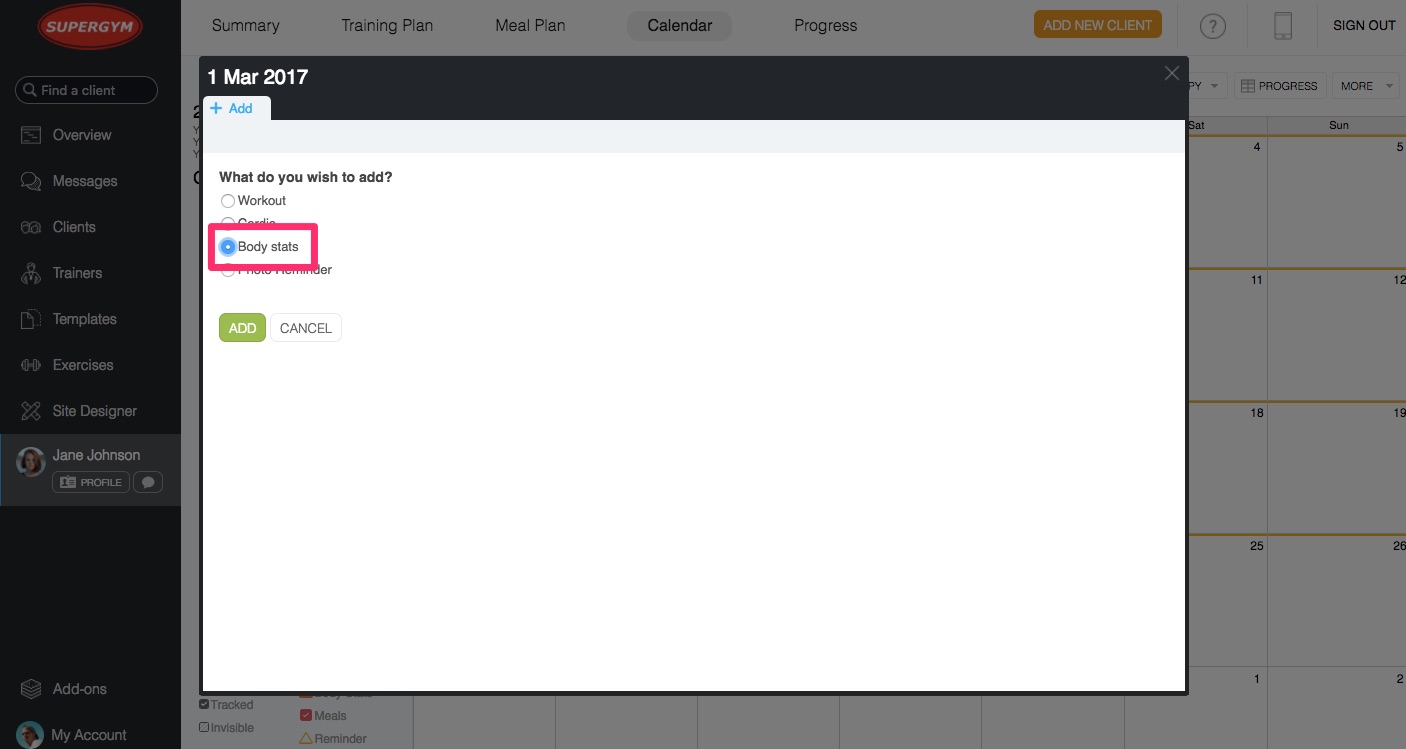 Your client will be sent a reminder on the day of the scheduled Body Stats. They can then go into their calendar (mobile app or web app) and click on the scheduled Body Stats reminder to enter their Body Stats. 
To enter Body Stats and measurements for your clients
While in an Open Profile of a specific client
Click on "Calendar" of your client
Click on any Body Stat reminder scheduled into the calendar (Body Stats Reminders must be scheduled for them to appear)
Click on "Add Measurements Now" (green button) from the pop-up window to begin entering your clients Body Stats
When the Body Stats are entered click "Save" (top right)
Body Stats will be recorded for that date and will be viewable in the client's "Progress" page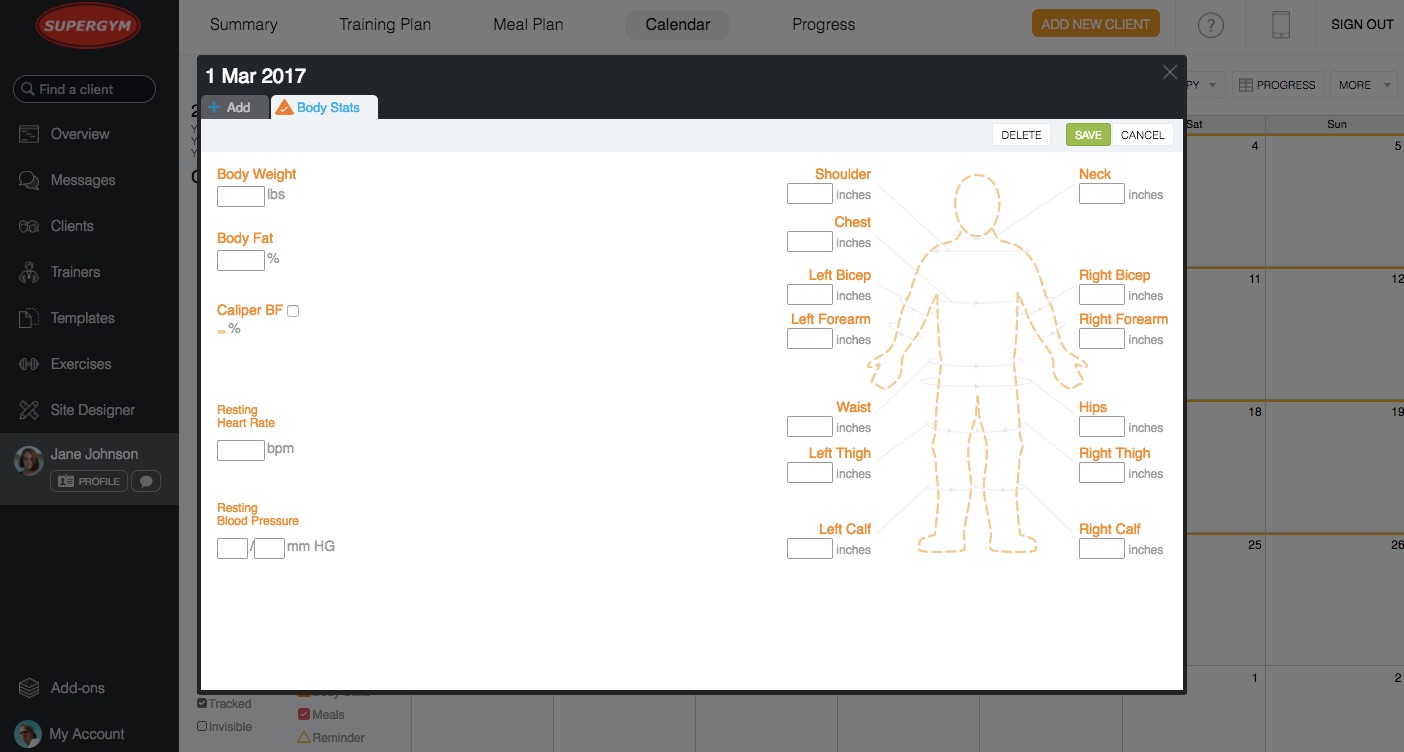 ---
Related Articles
How do I set my preferred units of measurement for tracking? (Imperial or Metric)
How do I add Body Stats or Progress Photo Reminders on the mobile app?
How do I setup a client's calendar?