As your business grows, you may have multiple Trainers or staff members working with you. Each trainer can have their own login, and manage their own clients.
You can easily add more trainers to the system, by navigating to the Trainer section on the left hand side. Once the Trainer page opens up, click + Add New and then fill out the information in the pop up box and save for each Trainer you wish to add.
In this example, the trainer is given the "Manager" permission level as well as added to the New York location. This means Samantha can manage and view clients and trainers in the New York location only. To learn more about the levels of permission given to trainers click here.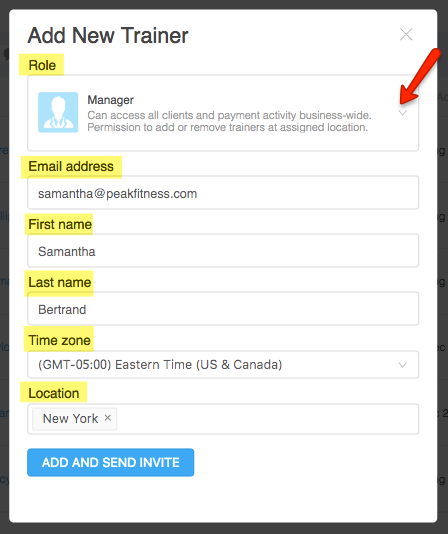 Once you've added your trainer, you can go back and click on the Trainer's name to open their profile.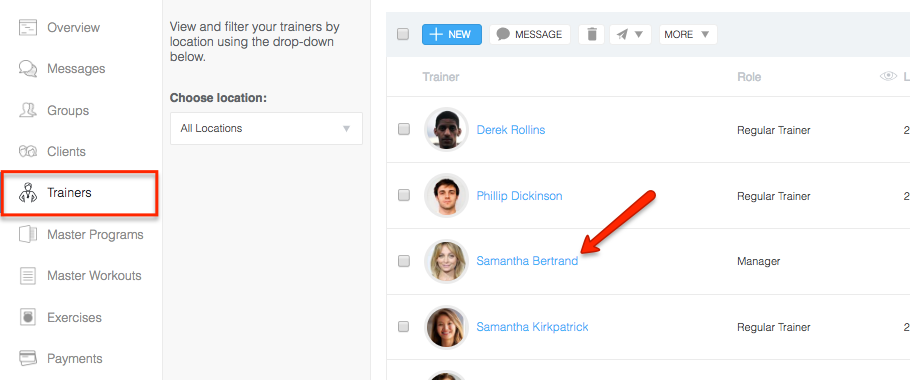 When a trainer's name is clicked on, a profile will appear with all the relevant information for that trainer. From this profile, managers, admins, and owners can edit the trainer's details, change their role, send them a message or assign them to new locations.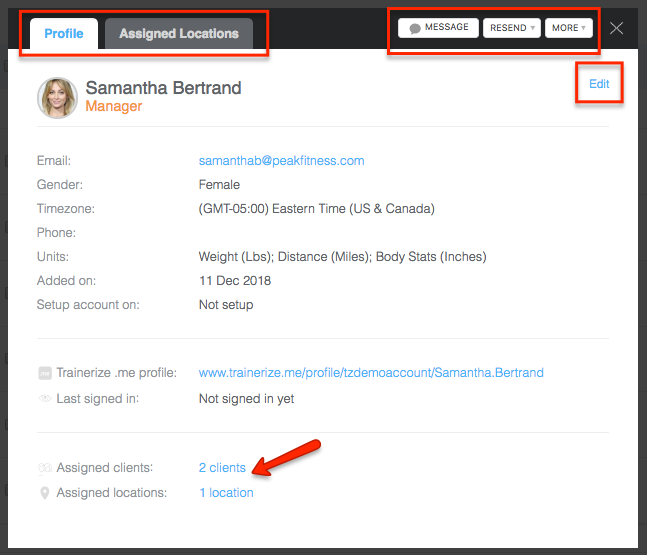 ---
Related Articles
This article was last updated on