We have a comprehensive in-app web set-up guide available for trainers, providing them with step-by-step instructions to quickly get started with Trainerize and accelerate their path to success.
How does the Set-up Guide work?
There are three different onboarding journeys to work through:


Basic: Build a Client's Training Program and Track their Progress.


Great for trainers who are new to online personal training.



Advanced: Mass Train Clients with a Master Program.

For trainers familiar with the basics and looking to grow their coaching cohort!



Studio:

Open the Doors to Your Virtual or Hybrid Studio.

Designed for studio owners, managers, and those who are running brick-and-mortar establishments.
Each onboarding journey will have courses containing steps that will help trainers and staff make the most of the platform.

Trainers and staff will be given a walkthrough of different features on the platform as they complete each course step while using a test client (Timmy Explorer).


How do I access the Setup Guide In-app?


The setup guide will automatically kickstart for every new trainer or trainer role (owner, admin, manager, shared and regular trainer roles) when they join Trainerize.

Existing staff users can also access the setup guide courses, or continue with the courses after exiting them via the Setup Guide tab (as seen below).
Select the Setup Guide Tab > Pick from the Available courses (we recommend you start with the first featured course below) > Hit the orange Play Button on the introduction to get started.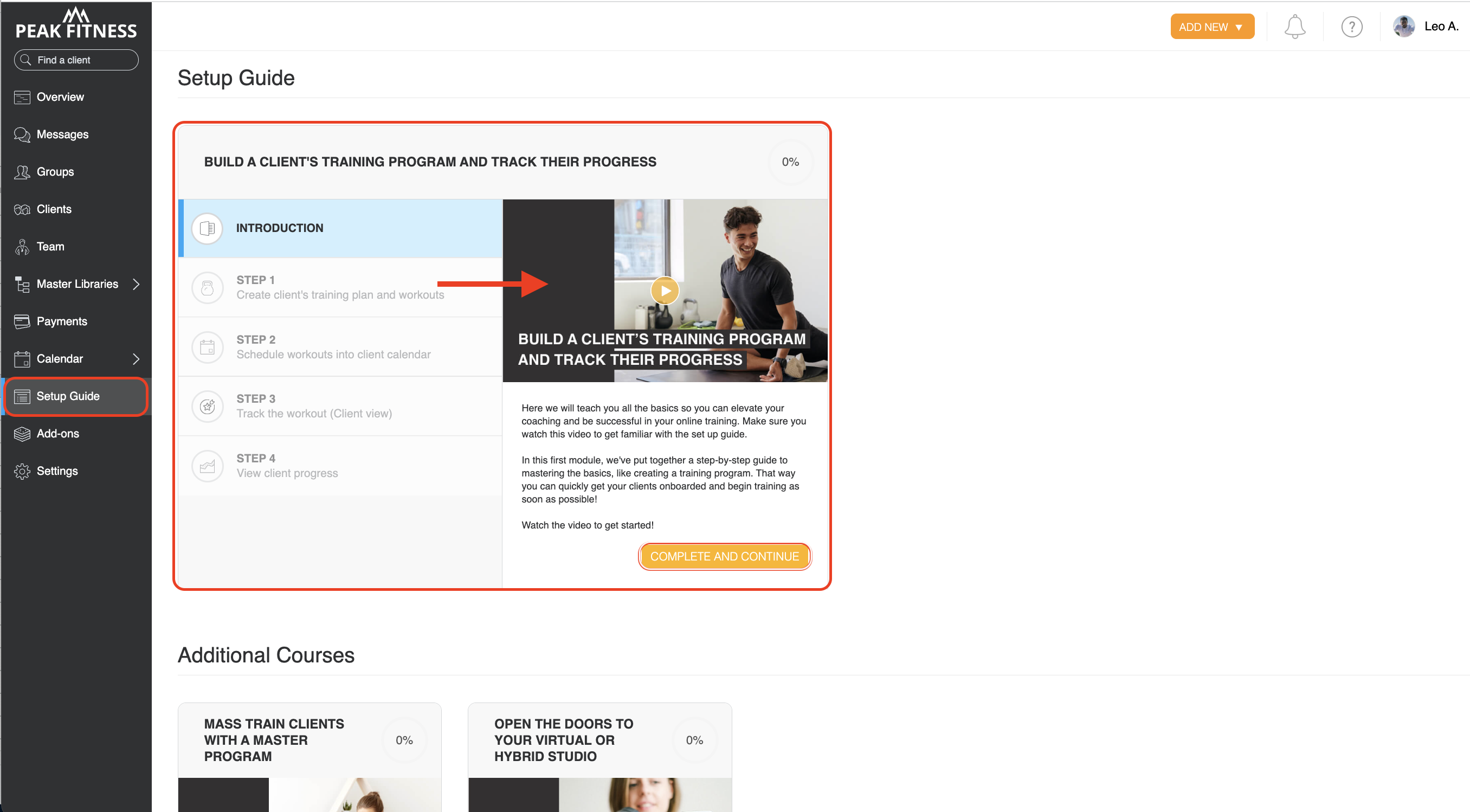 What if I previously deleted my test client?
To complete the setup guide, you must have Timmy Explorer as a test client in your client list. This client is automatically present when you first set up your account.

If you have previously removed Timmy from your client list, you will be prompted to re-add them on the Startup Guide Page, or you can do so by clicking the (?) Menu on the upper right-hand corner of the screen (see screenshot below):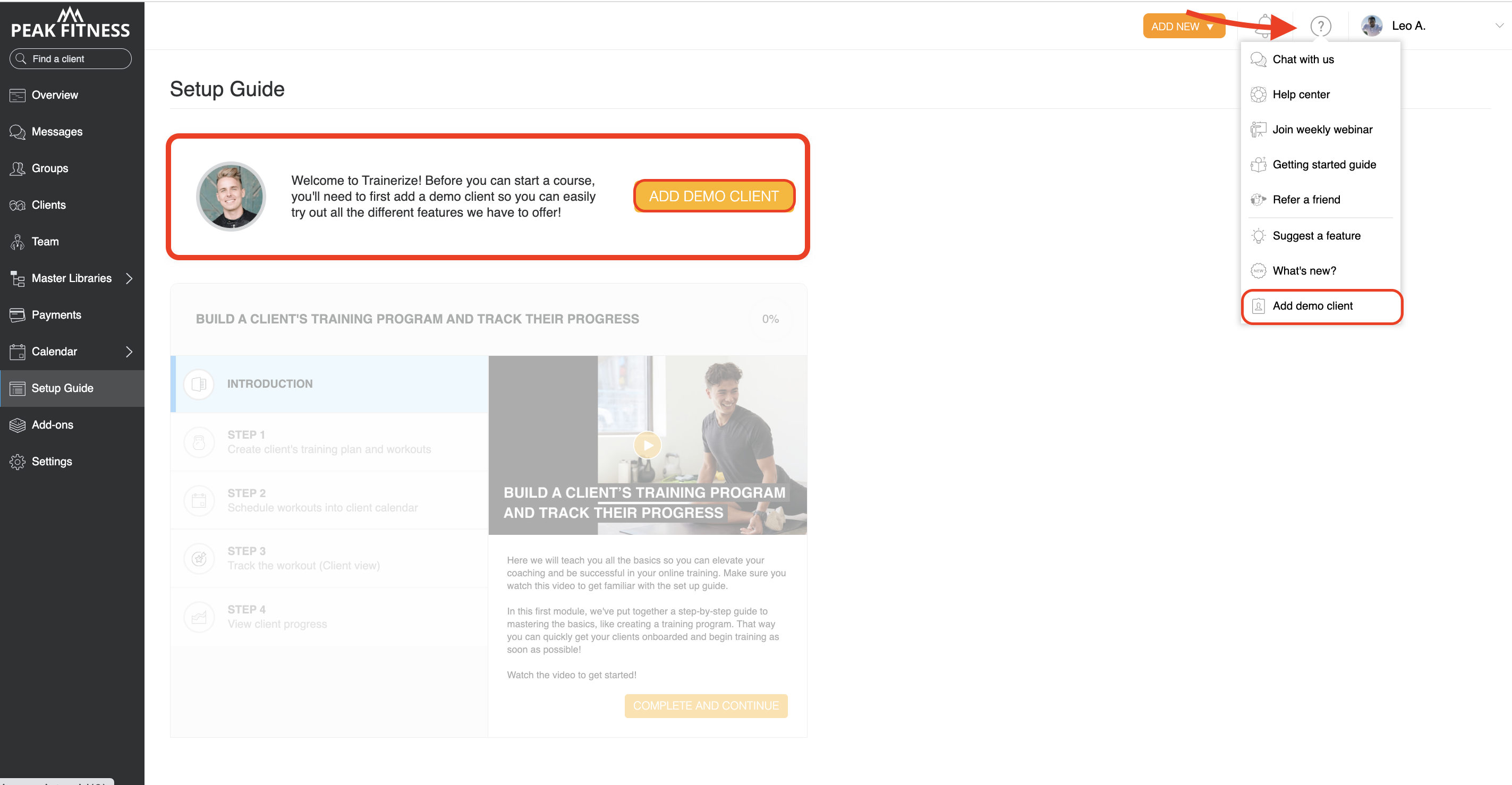 Related Articles:
This article was last updated on