Trainerize Groups are an amazing way to stimulate client engagement and keep motivation sky high. The way you use them can change based on the settings you apply. 
Auto-Post and Notification Settings can be found in the "Settings" section found by clicking on the three vertical dots to the right of the Group name.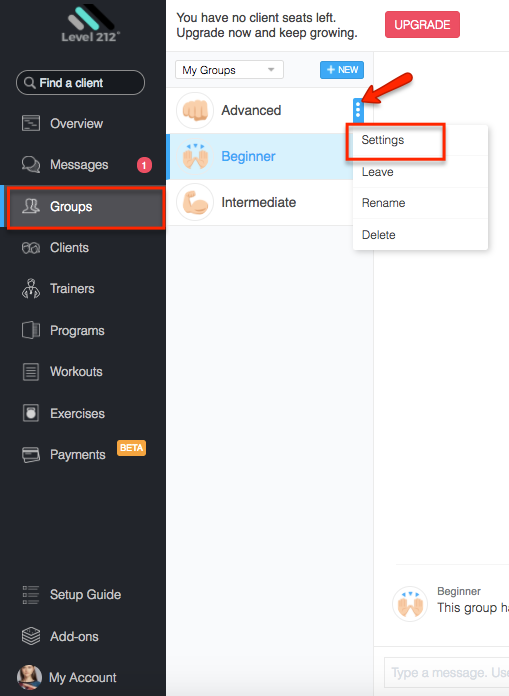 In the group setting dialog, you'll see options for the type of notifications you, as a trainer, receive. (Note that your clients will be able to set this for themselves too.) This is also where you can decide what activities are automatically posted (shared) in the group. 
#TZTIP: We recommend that for training groups (where a master program is enabled) you keep Auto Posts on. This way your group members' activity will be shared with the other participants in the group, building a sense of community and sparking social motivation. The best part? Other group members can react, cheering them on in their fitness journeys!
Learn more about using Trainerize Groups and their built-in features to spark client engagement and accountability.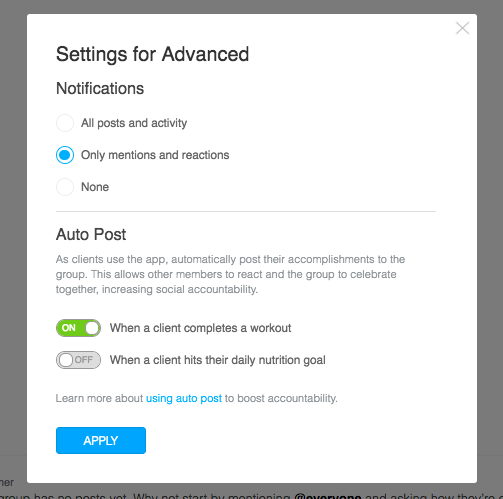 ---
Related Articles