View all of your client's program activities color-coded on their calendar on the web to manage their programs easily!
Please note: Stackable Calendars is available to those currently on our Multiple Programs Beta. A public release will be available at a later date.
Open the clients profile and go to their Calendar tab. At the top left, you will notice there is a list of programs that are assigned to the client.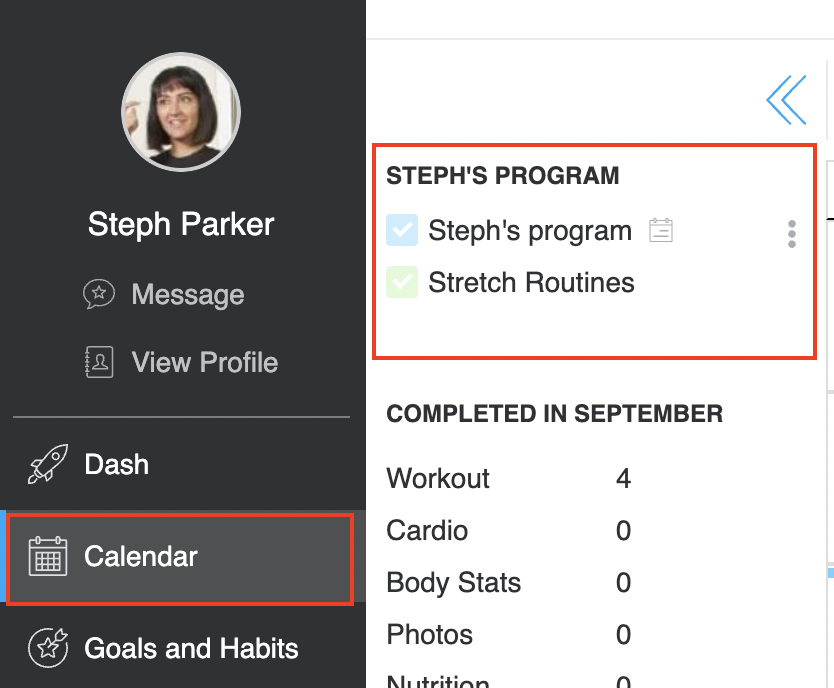 In this example, there are two programs as shown below.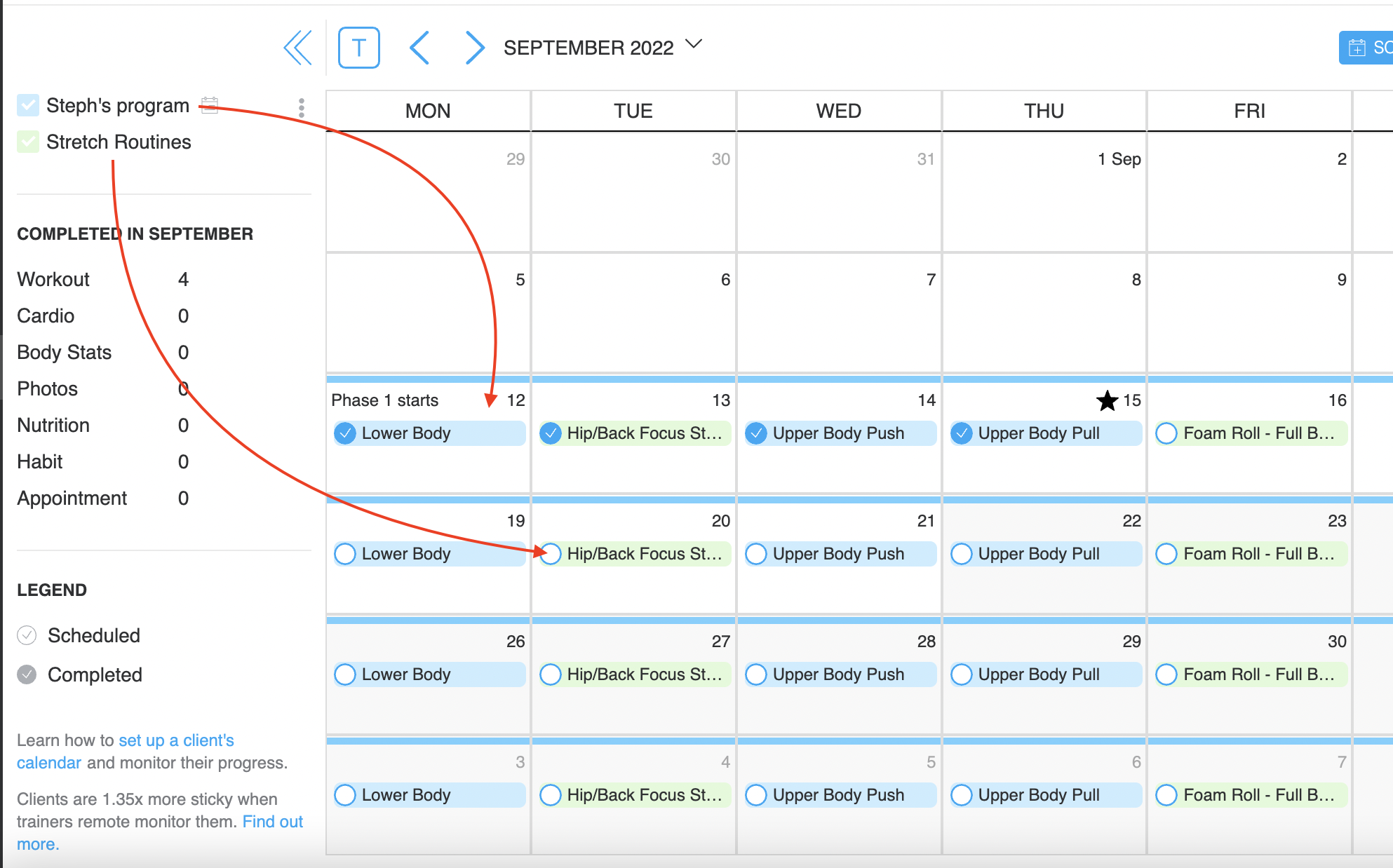 When you unselect one of the programs, it disappears from the calendar. Select it again, and it will reappear.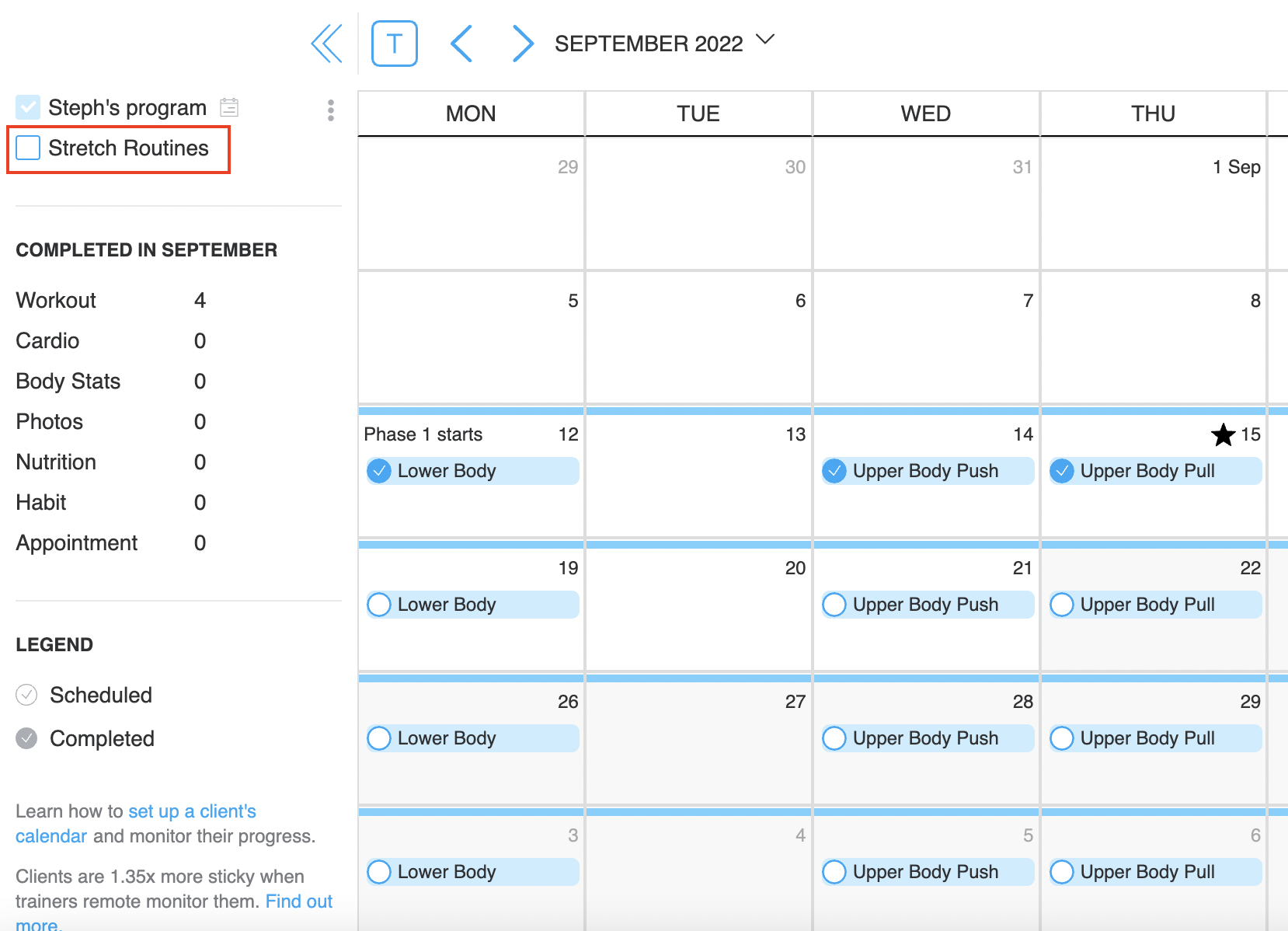 ---
Related Articles
This article was last updated on