When it comes to building a product in Trainerize, there are many options. Please refer to the previous link to learn in more depth how to create a product for sale. In this article we will cover what the "new client only" option within building products is.
One of the last steps in building products includes the "Limit sign-up to new clients only" button.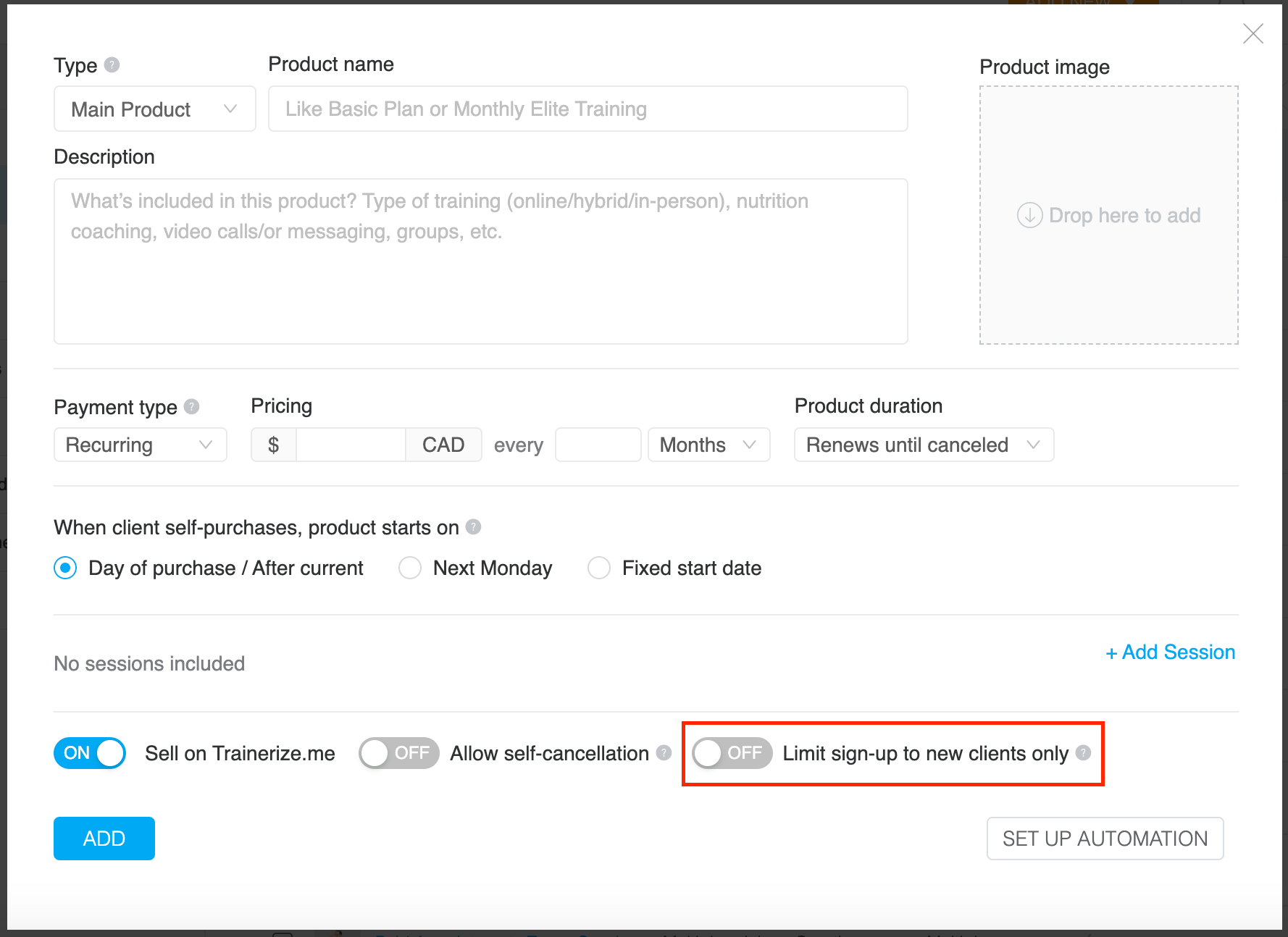 What does this mean?
Trainers can now create products and limit the sales to only new clients. This will be allowed for ALL product and payment types (Main, Add-on, Session packs).

Once the option is on, Trainers will no longer be able to create manual sales in-app to existing clients. To share these products that are limited to new clients only, trainers will have to share these products via the product link.
Define "new client"
New clients are defined as users that have not signed up for a Trainerize business. If a client has signed up with another trainer with a specific email address, they will still be considered "new" and can sign up for a new client only product with a different Trainerize business with the same email address.
---
Related Articles
This article was last updated on