To learn the basics of Appointment Types, please click here.
In this article, we're going to cover how to create an appointment that can be used for video coaching with a group of clients as opposed to one on one video calls.
Please note, this feature is currently in a Beta testing stage and is not available on all accounts yet.
1. Go to Settings > Appointment Types on the web.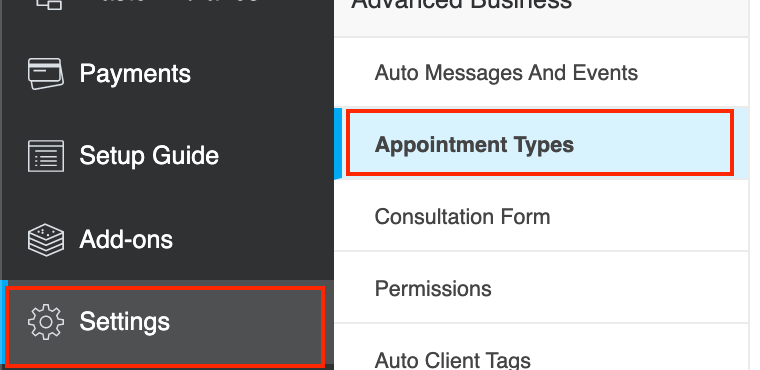 2. Click +NEW

3. Fill out the information as you normally would but be sure to select Group and Video Call before you click ADD.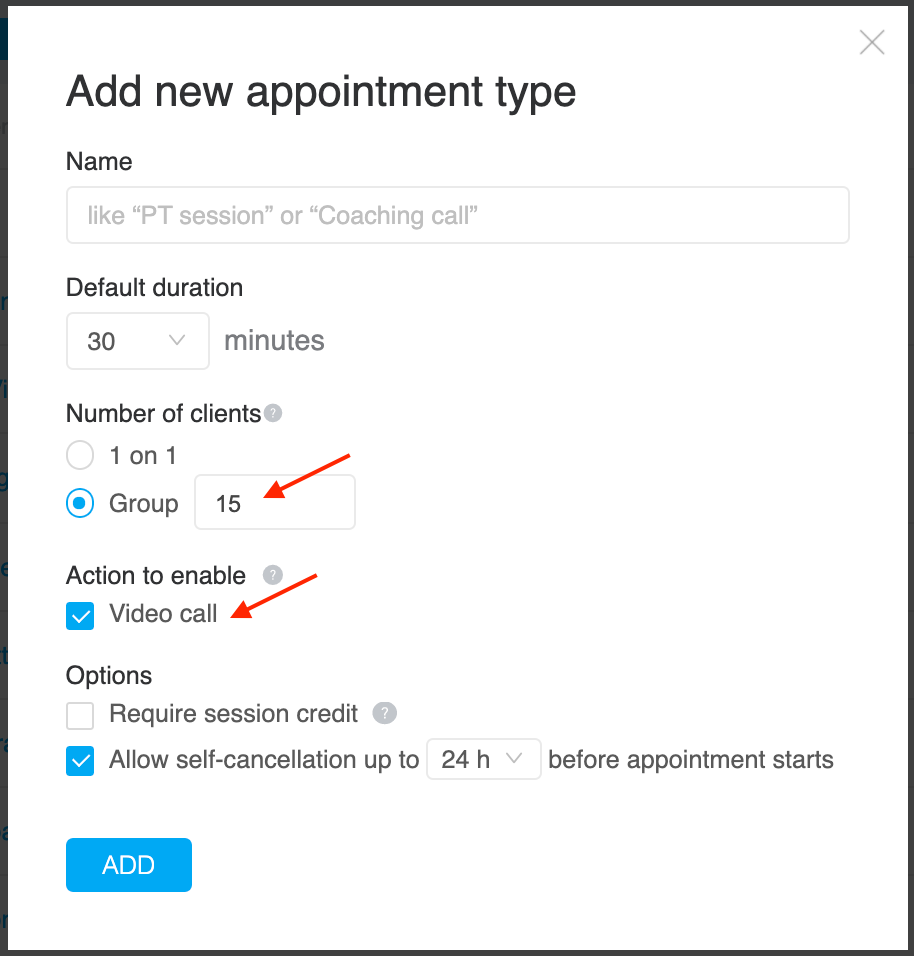 4. Go to the Appointments tab and select the day you want to schedule a group class.

5. Remember to select the appointment type you just created. You'll know you chose the right one by the name but also the number of max clients will be shown next to the name. Fill out the rest of the information, such as clients, date, time etc and click ADD.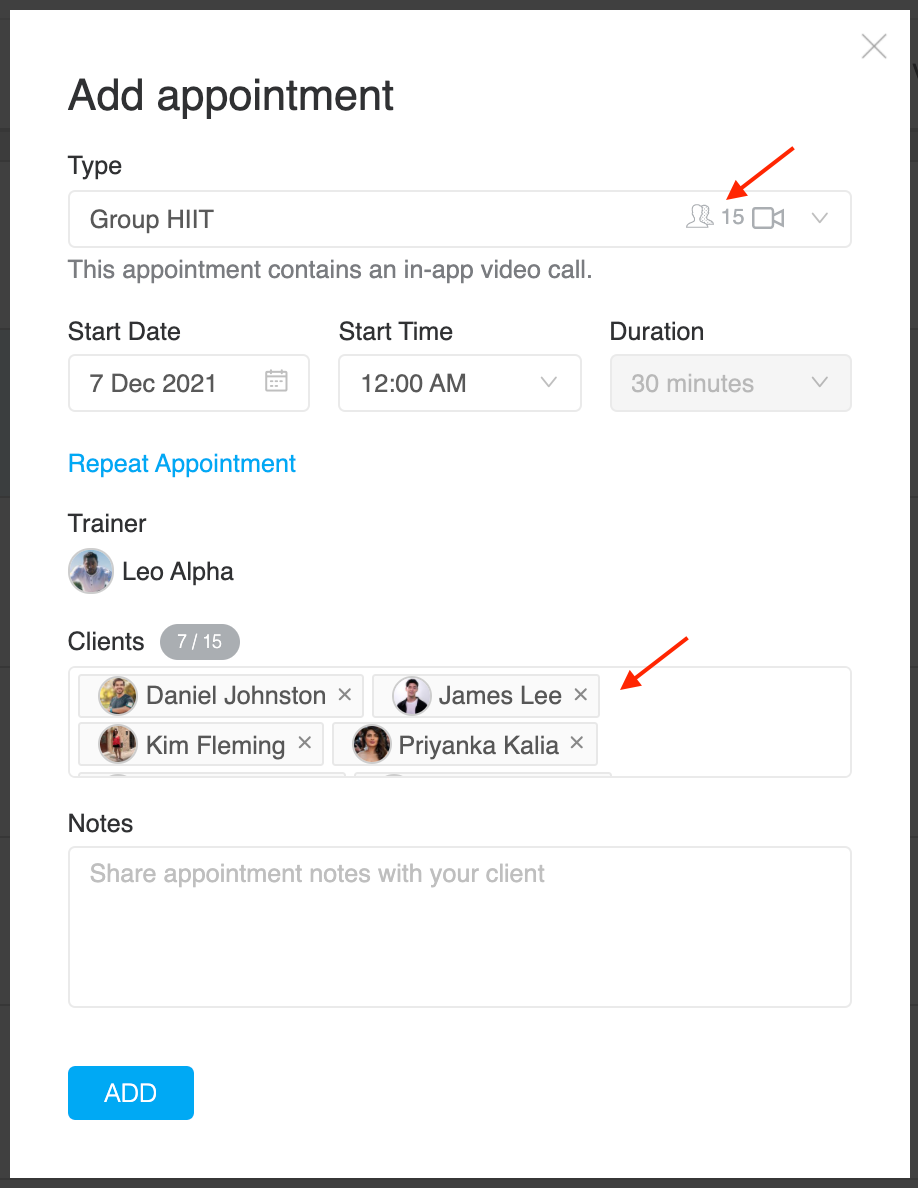 ---
Related Articles
This article was last updated on