We've made it easier (and possible) for clients to track what they eat in-app with our latest beta feature, meal photos! Clients can quickly snap a photo or upload a photo from their gallery to log their breakfast, lunch, dinner, or snacks right within the app. It's perfect for clients who still want to stay accountable to their nutrition goals without tracking their macros in detail.
To learn the basics of the Meal Photos feature, please see this article. In this article, we're going to cover how to save meals that you're often repeating so you don't have to upload them from scratch every time. Simply select from your My Meals tab and save time!
Once a meal photo has been added, the next step is to save the meal. Once you tap into the meal, click on the three dot menu and then select Save to my meals as shown below.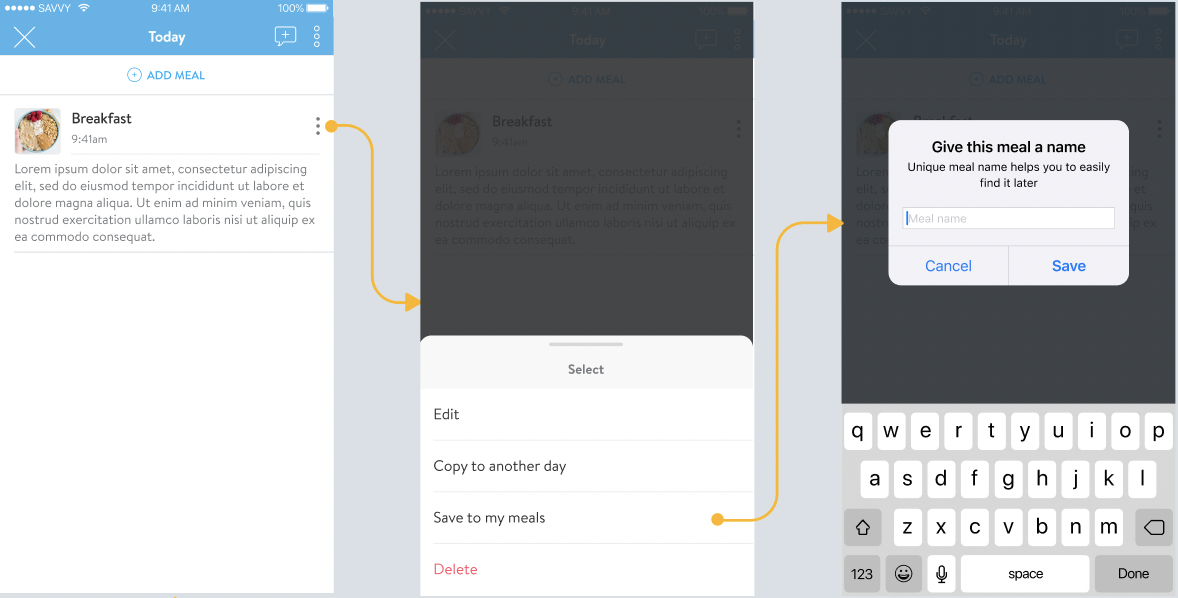 To find your saved meals, go to add a meal as usual and then select the My Meals tab at the bottom right of the screen. In the My Meals tab, all meals will appear and you can select the meal of choice and then tap Add.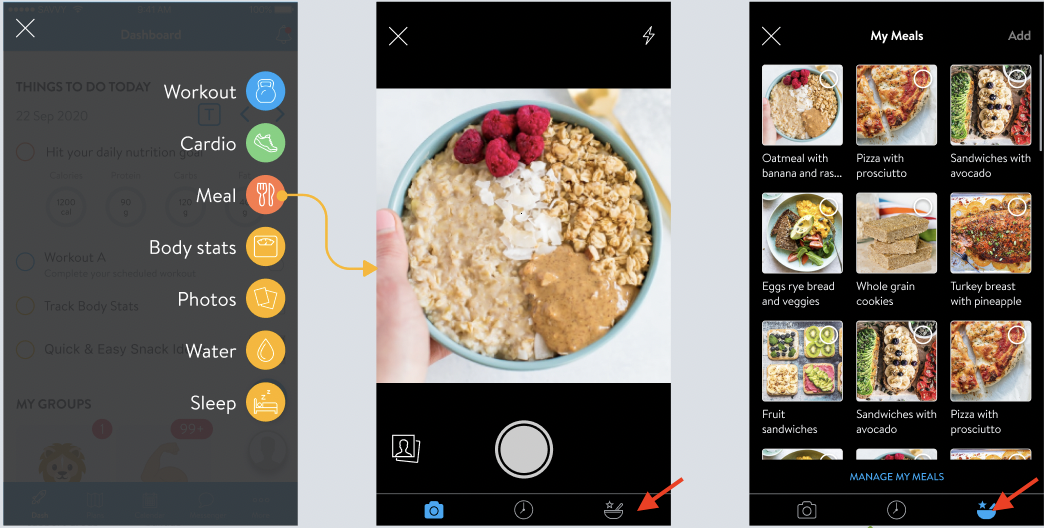 🍓 We're excited to share that a brand new way to deliver nutrition coaching is on the way! From allowing clients to track their meals right within the app to delivering sample, custom meal plans in seconds and so much more, you'll empower your clients to make healthier choices and level up on their health.
Start your journey to becoming a nutrition coaching expert and be the first to know when it's here! Get on the list today!

Related Articles
This article was last updated on