Please note, the widgets feature is only available on iOS 14 and up.
Trainers have the option of two widget types:
Today's Appointments

Quick Add
We'll go over both below. Before we go into detail about the widget types, here's a refresher on how to access your widgets screen on iOS:
On your Home Screen, tap and hold any available space until the apps start to move.
At the top left of the screen, tap on the plus sign.

Select the Fitness App widgets or search for them in the search bar.

Today's Appointments
Small and Medium widgets supported

Tapping on an item in the Medium widget works the same as if the user tapped on that item inside the app. This is not the case for the small widgets; tapping on any list item there will just open the app.
If there are no appts, the widget will show the coffee cup image with "Nothing scheduled for today" message. Tapping on it will open the app.


Light and Dark operating system mode supported.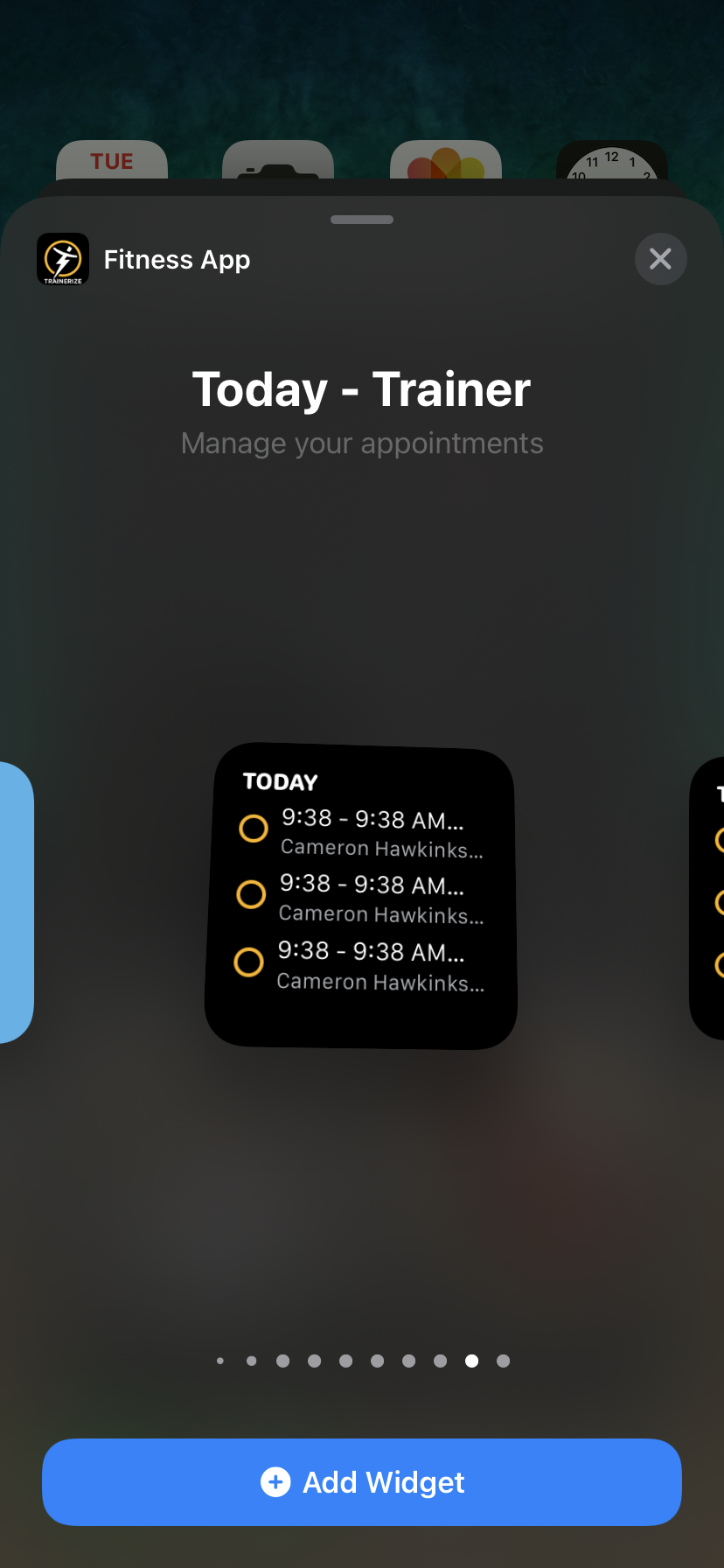 Quick Add
Includes: Messages, Appointments, Add Client & Trainerize (opens the app)

Only Medium sized widget supported. It has buttons for opening the messenger, for creating an appointment and for adding a client.

Custom colours are reflected on Quick Add widgets for those that have the Custom Branded App.

Light and Dark operating system mode not supported.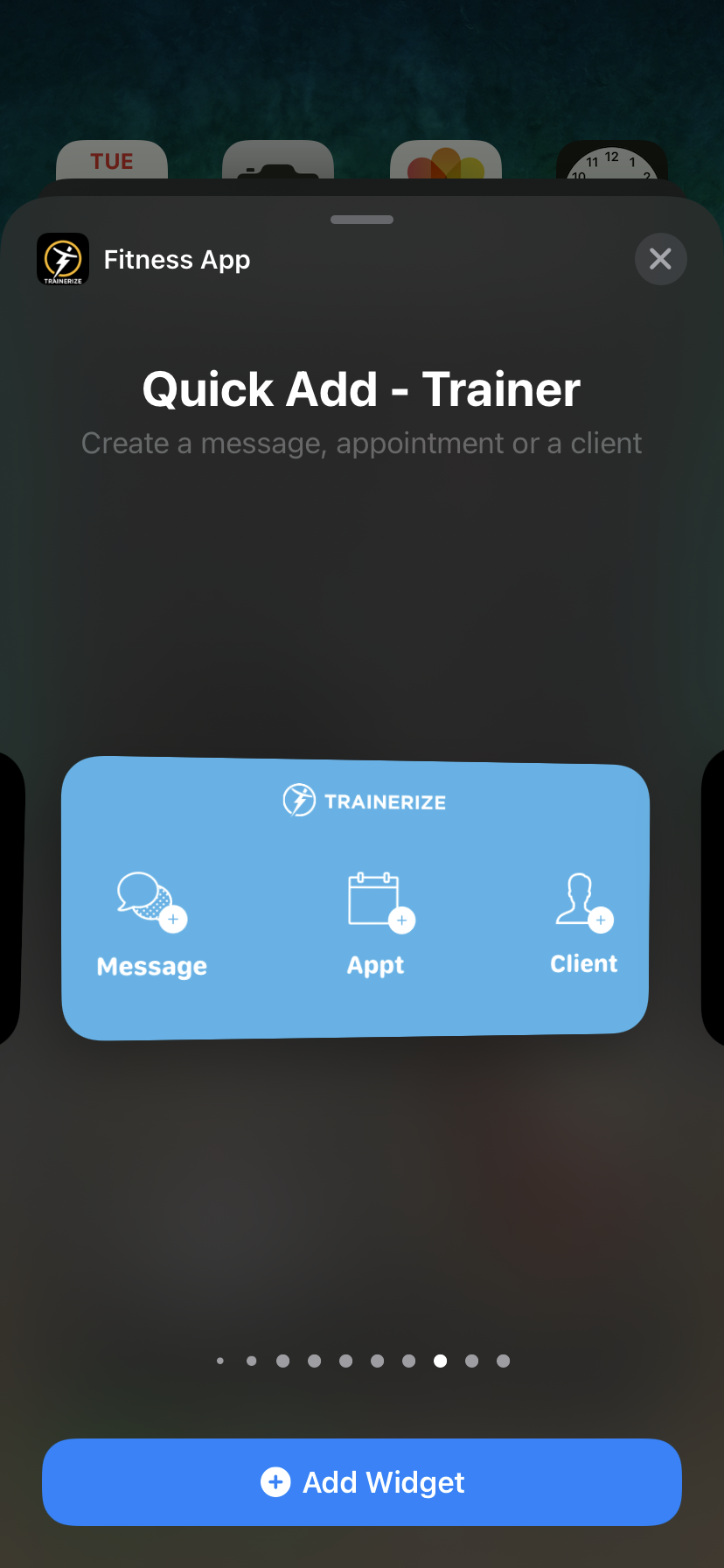 ---
Related Articles
This article was last updated on