When it comes to tracking meals, there are a couple of options available to your clients. We've made it easy for clients to track their nutrition by allowing them to track meal photos or full macros right within Trainerize, or by connecting either their Fitbit or MyFitnessPal apps.
In this article:
Note: Trainerize will only receive meals from one source, the preferred meal workflow that has been indicated. Keep reading to learn how to check and change the workflow at anytime.
Selecting a workflow when creating a nutrition goal
When you set up a client's nutrition goal, you are able to indicate the preferred way you'd like for them to track their nutrition (meal workflow).
The following options are available:
In-App Meal Photos
In-App Full meal tracking
Fitbit
MyFitnessPal
Changing the workflow as a trainer
Afterwards, you can change their workflow by opening a client's profile and selecting the new meal workflow. Remember to scroll up and hit save to save your changes.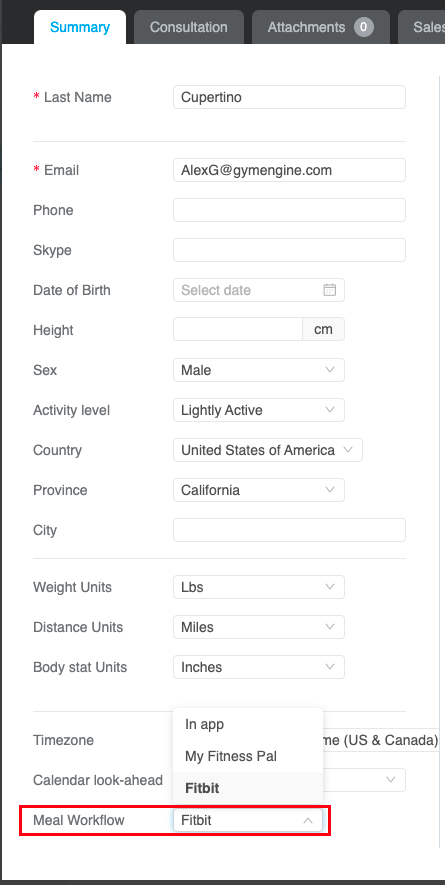 Changing the workflow as a client
Clients can also decide for themselves which meal tracker they prefer at any point in time by going to Meal Tracker under their My Settings.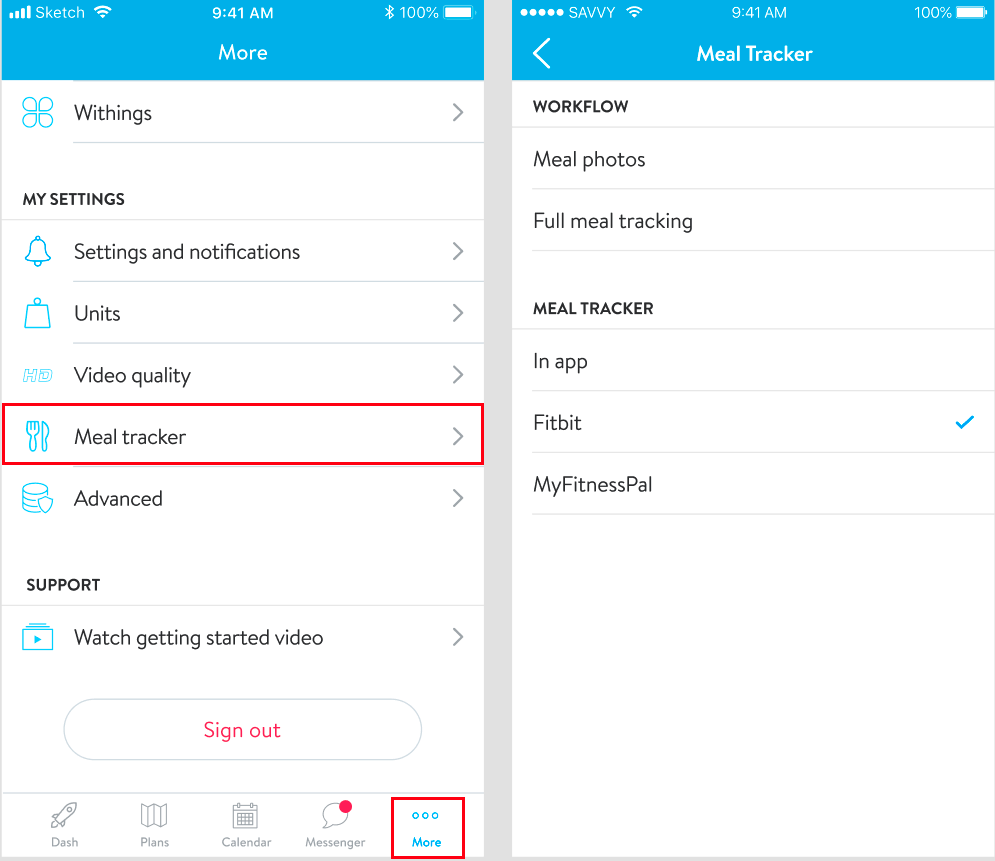 Related Articles
This article was last updated on