Clients can now fully customize their Apple Watch face based on how they train with complications. They will see an overview of their training and get quick access to their favourite features right from their watch face. Clients can also choose from some preset watch faces to quickly use.
Complications in traditional watches are similar to the ones on the Apple Watch. They add information beyond the time. If you have a traditional watch with a window for a date, or the weather, you have a complication. They're called complications because they "complicate" the watch. Now you can customize how you "complicate" your Apple Watch with Trainerize faces!
In this article: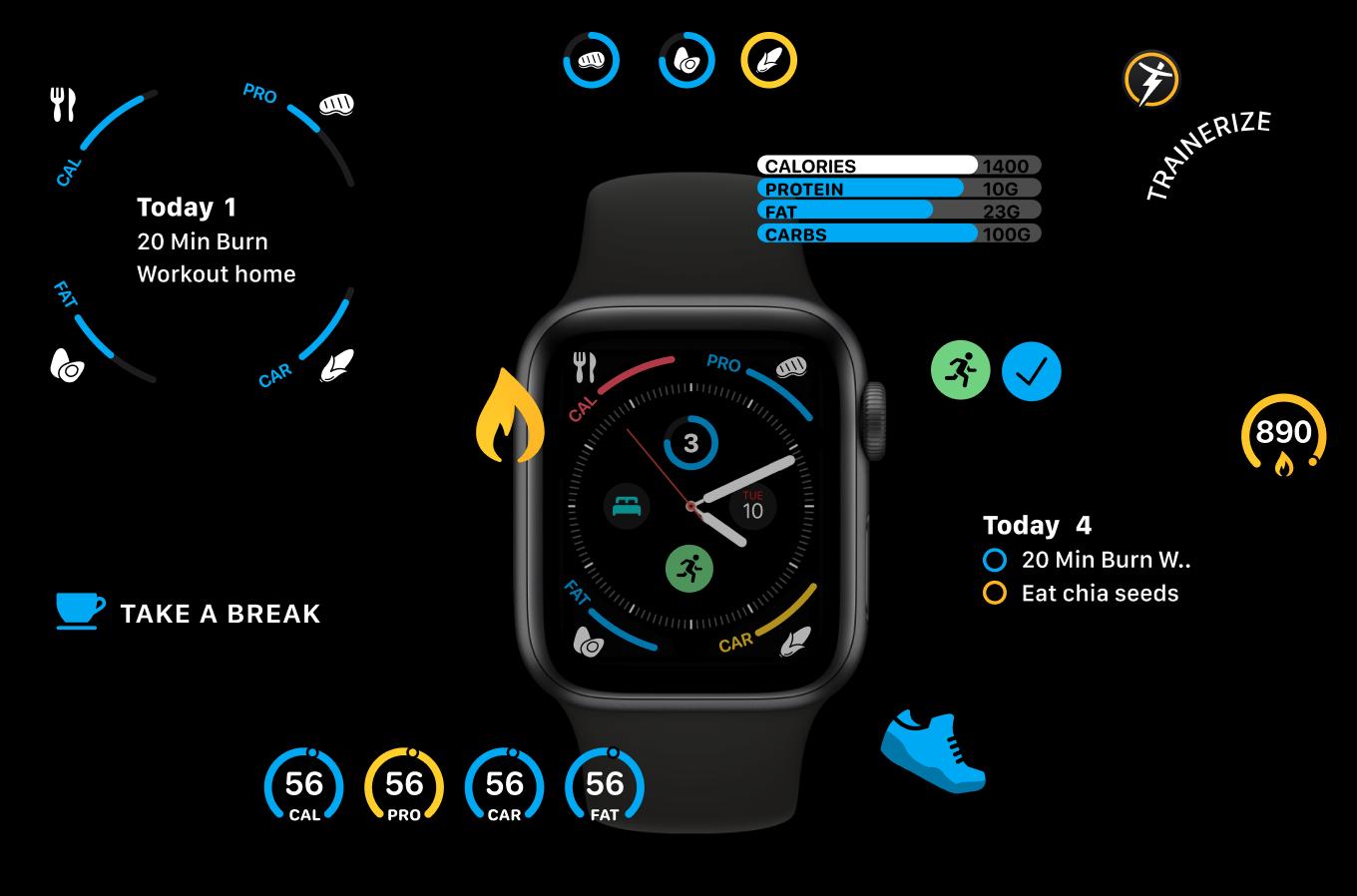 *Note you must be running on iOS 14 and WatchOS 7 or later to edit complications and use the preset complications. If you are running WatchOS6, please see how to edit the watch face from your phone.
How to customize your Apple Watch face from your phone
1. Select the More section (three dot menu icon) at the bottom right of the screen on the mobile app, choose Apple Health and then scroll down to the Watch Faces section, select a preset watch face, and click Add Apple Watch Face.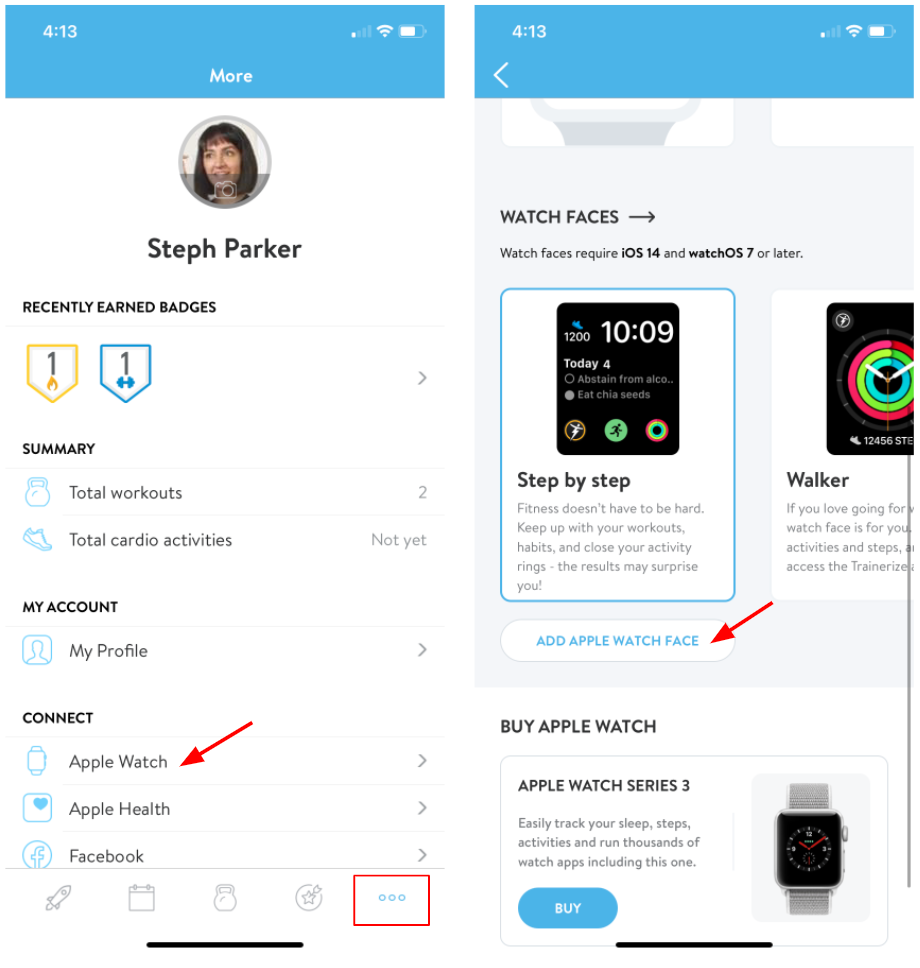 2. Select Add to My Faces and then tap Modular to view the complications.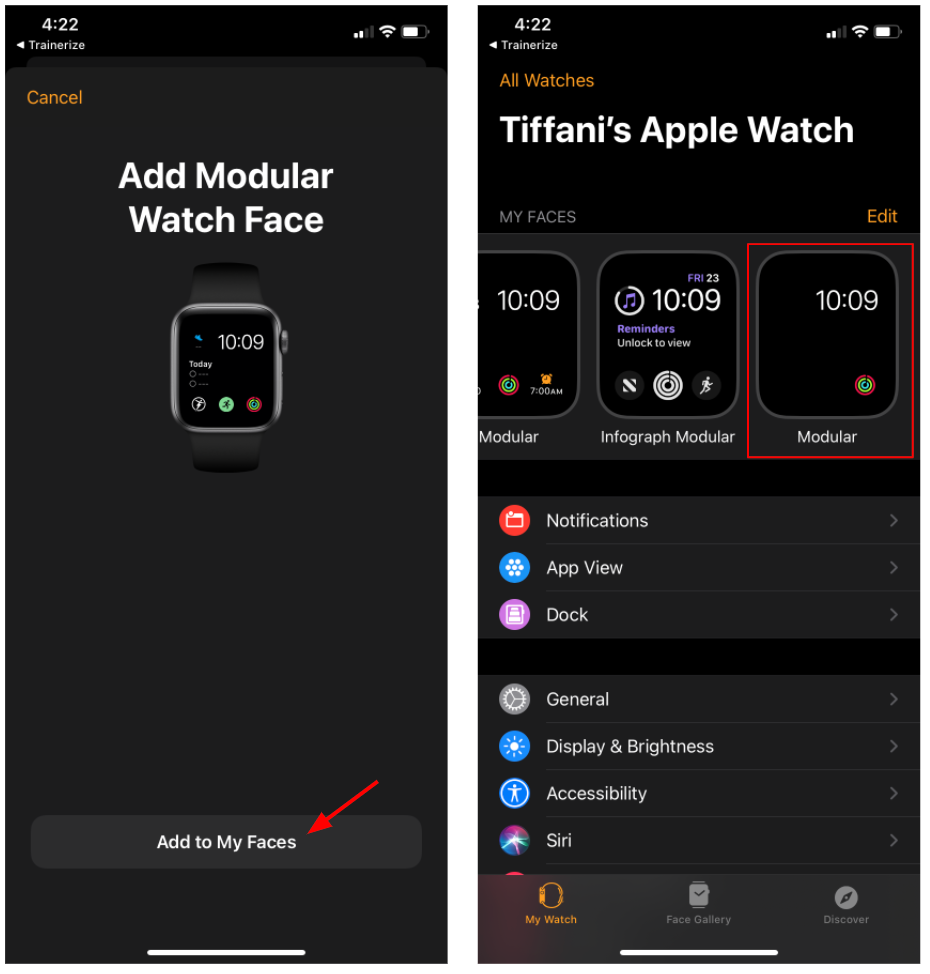 3. Tap into each one of the complications (Top Left, Middle, Bottom Left, Bottom Middle, Bottom Right) to customize what you want displayed. When you're done, tap Set as current Watch Face.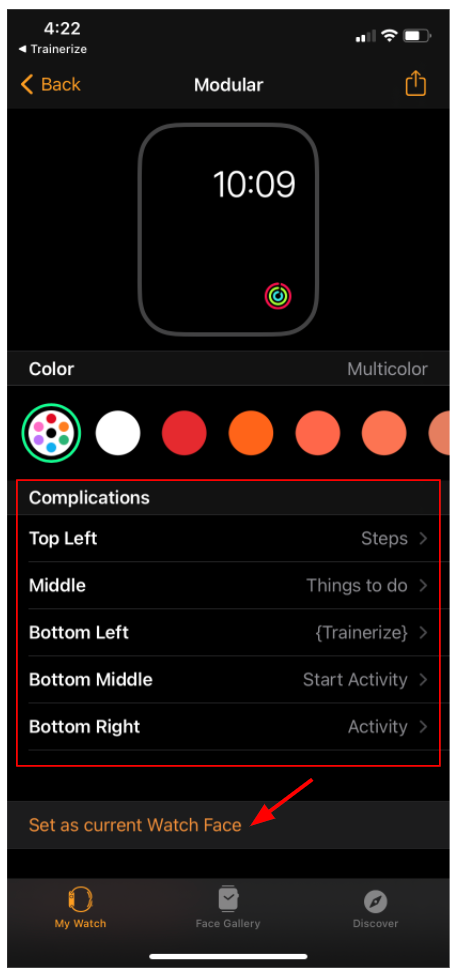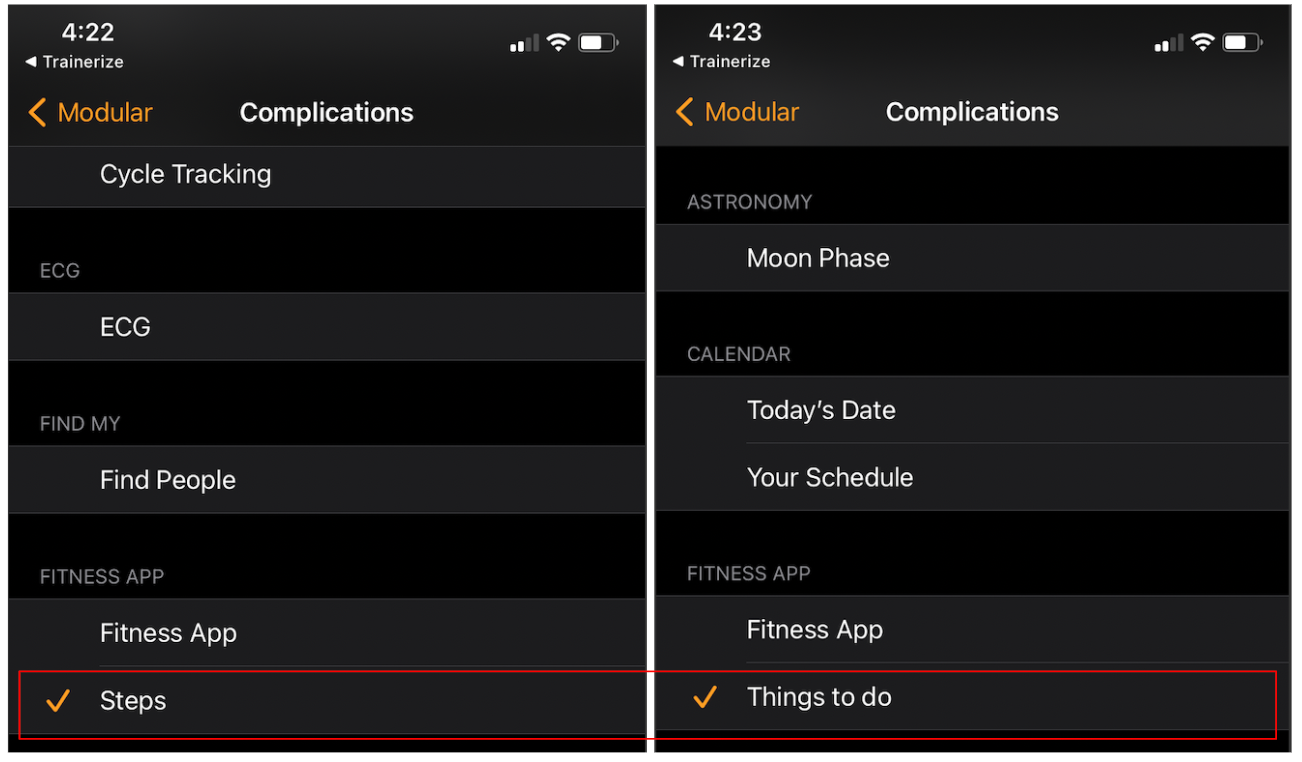 Here are some examples: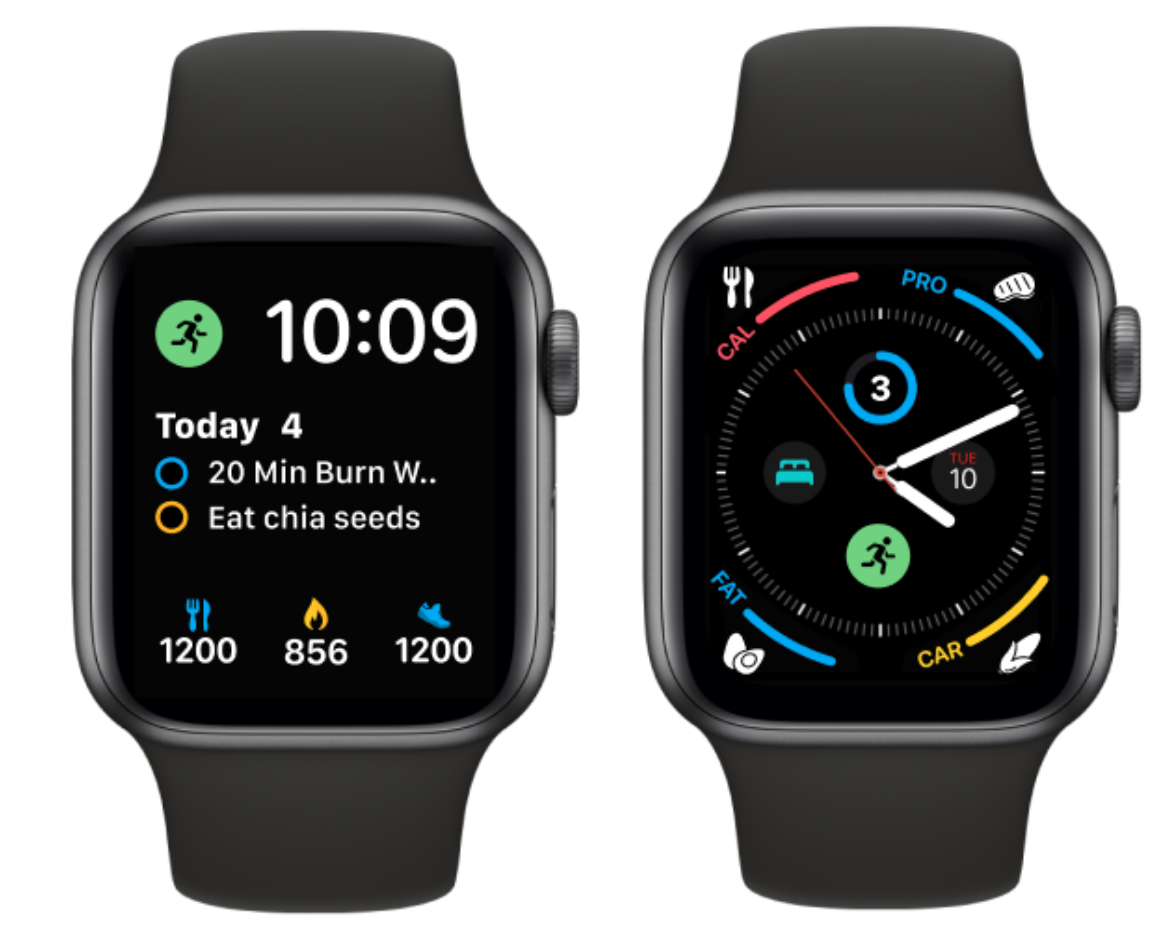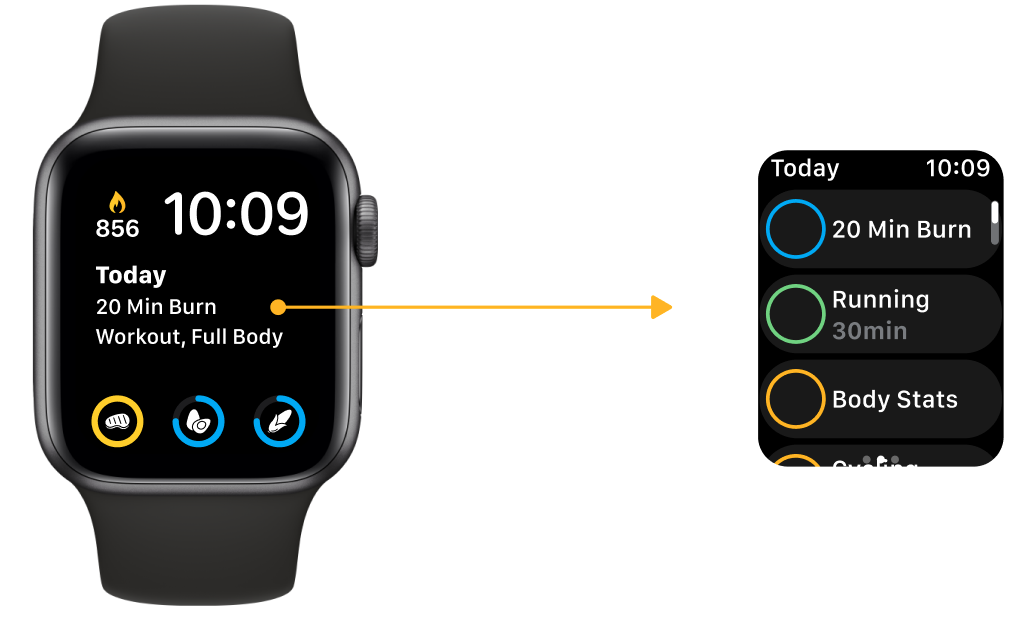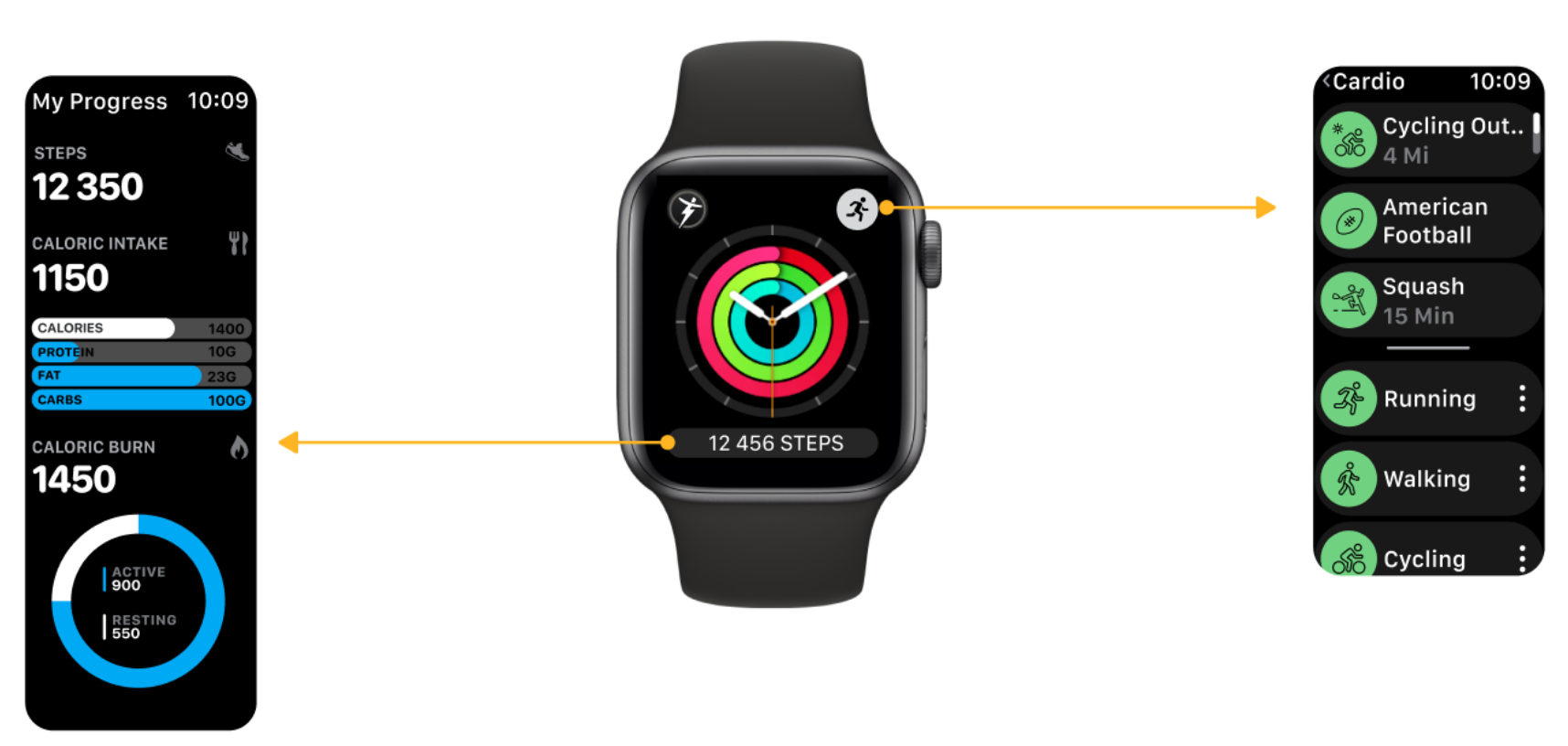 The various types of complications that can be displayed:
App Launch -

App launch

complication leads to the "Quick start" app screen (except when workout/cardio tracking is in progress).
Cardio start -

Start activity

complication leads to the cardio activity picker.
Things to do -

When tapped on, this complication leads the user to the

things to do

screen.
Nutrition goal -

Nutrition goal complications show data in relation to client's nutrition goal (only calories/calories + protein/cal + pro+ carbs+ fat). When tapped on, these complications lead the user to the new progress screen.
Calories in/out -

These complications represent caloric intake and burn.

Calories in

are connected to the nutrition goal. When tapped on, these complications lead the user to the new progress screen.
Steps -

S

teps

complication shows the step count. It leads to the progress screen.
---
Related Articles
This article was last updated on