*** Connecting to MINDBODY is available only for Studio and Enterprise plans. ***
With the new MINDBODY integration for Trainerize, you'll get access to powerful automation features designed to help you do more in less time and deliver amazing client/member onboarding experiences.
You can use automation to instantly deliver a digital program, assign clients/members to a trainer, add them to groups, and more. It's up to you what actions you'd like to automate for each of the contracts you sync between MINDBODY and Trainerize.
Once set up, whenever a client or member purchases that contract, they'll be instantly imported into Trainerize, and the automation will kick in.
However, if you'd like to manually import clients from MINDBODY to Trainerize, follow the next steps:
Once you connect your MINDBODY account to Trainerize, you can manually import your existing MINDBODY clients.
First, go to the Clients tab and click on the dropdown arrow next to the + NEW button and choose the From MINDBODY option as shown below: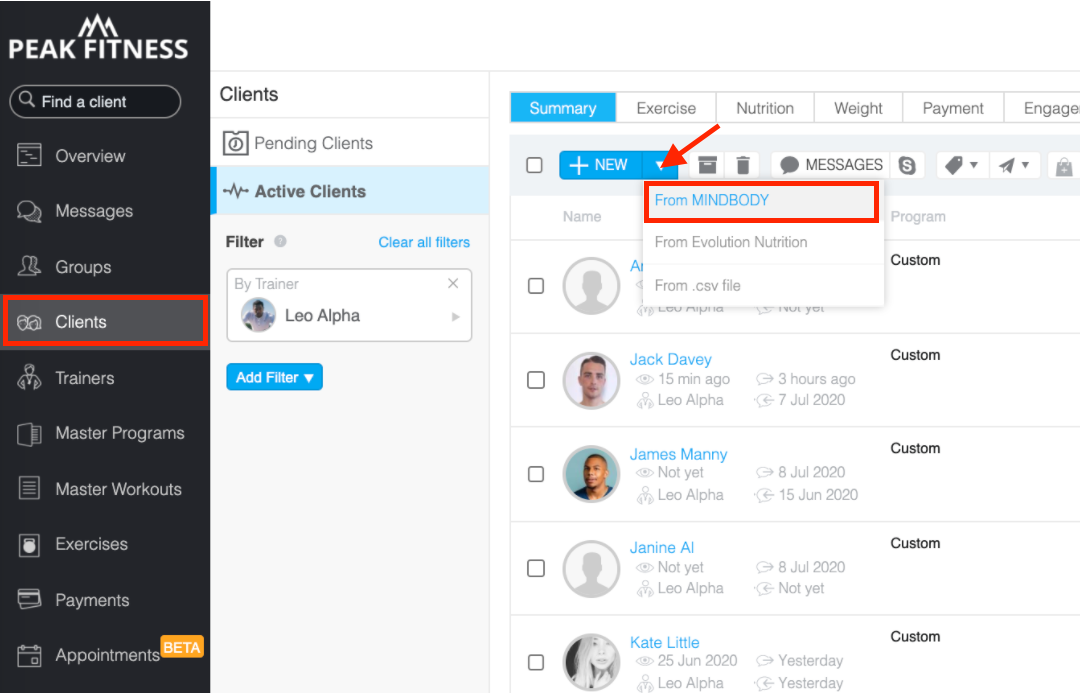 Choose the clients you want to import to Trainerize by selecting the checkbox next to their name and clicking Import at the bottom of the pop-up dialogue.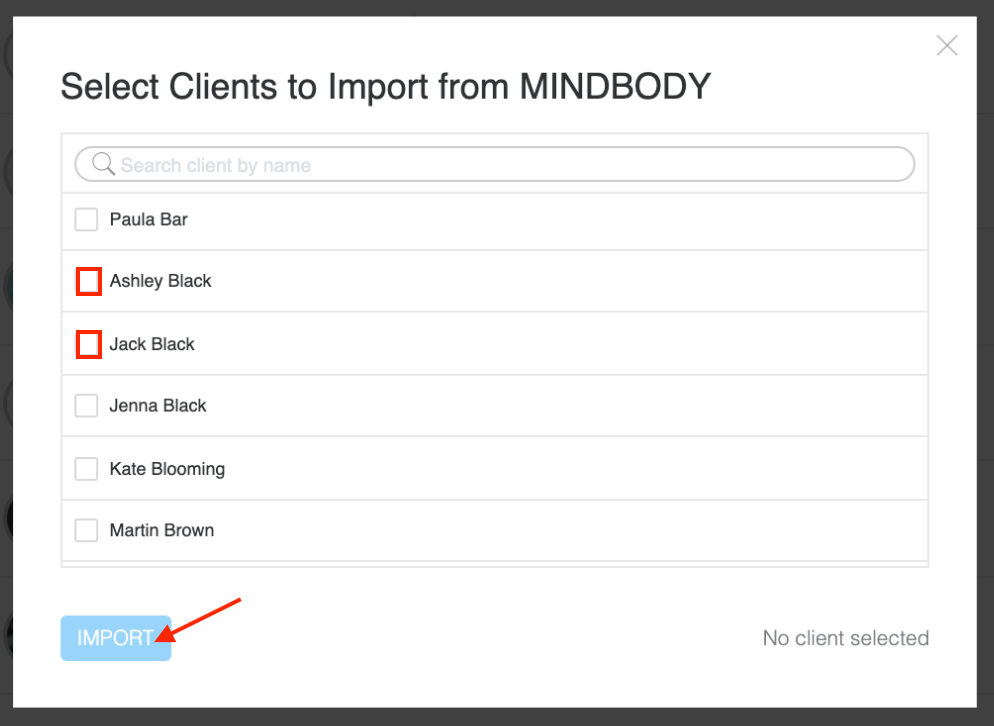 Next, you will be prompted to assign them to a trainer and a location as well as other account options. When you click Import and Send Invite, those clients will automatically receive an Invitation Email with a link to setup their profile and download the mobile app.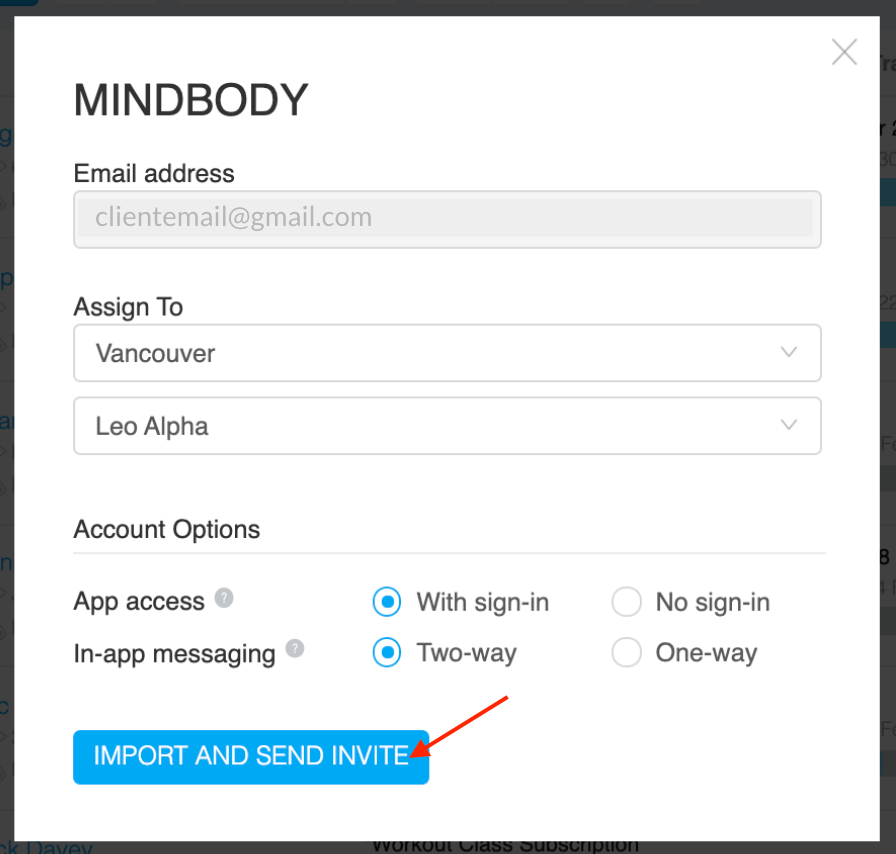 ---
Related Articles
This article was last updated on