This article shows how to set up a virtual schedule using Trainerize and Zoom for online workouts, online PT sessions and streaming workouts with your clients.
If you haven't set up Zoom here are some instructions to do so:
How to set up Zoom and Trainerize for delivering Online Workouts, PT Sessions and at-home Classes
Create a client's virtual PT schedule in 8 steps:
1. Create the unique Zoom meeting links for each session by checking off the registration box. This will allow you to track the attendance of each session.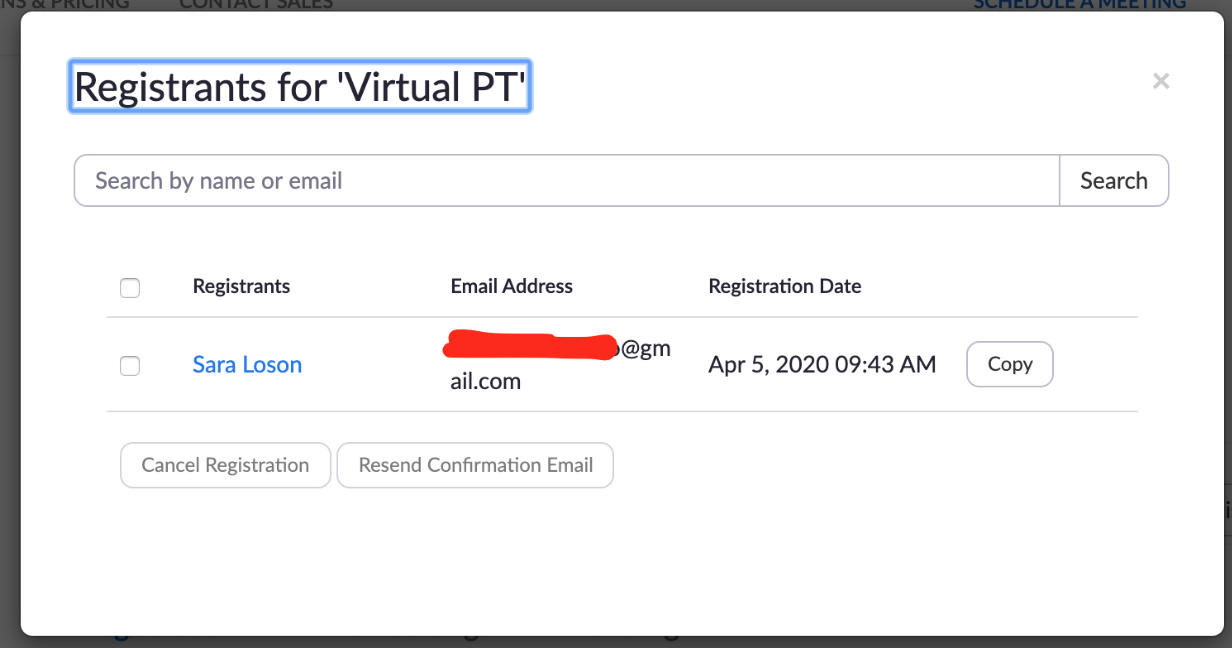 2. You will need to copy and paste each unique registration link into Trainerize.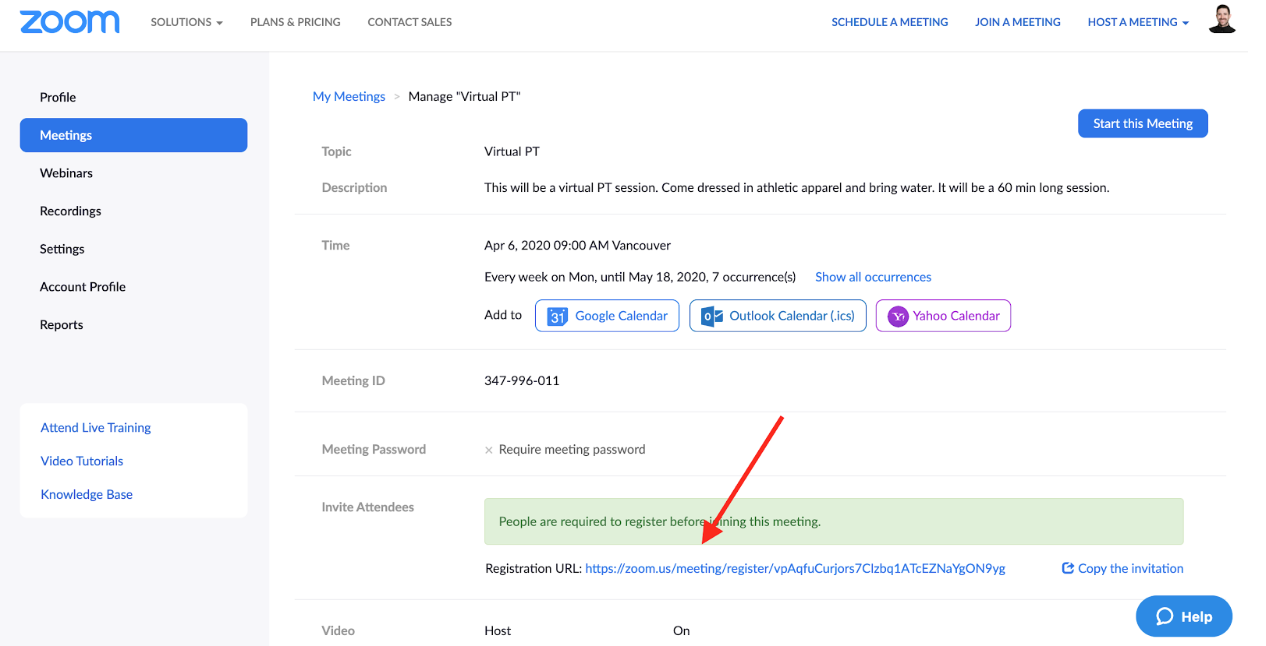 3. Save the created meeting as a template so you can easily reuse it when creating new PT session dates. Remember you can always make the meetings recurring if they train every Monday for example.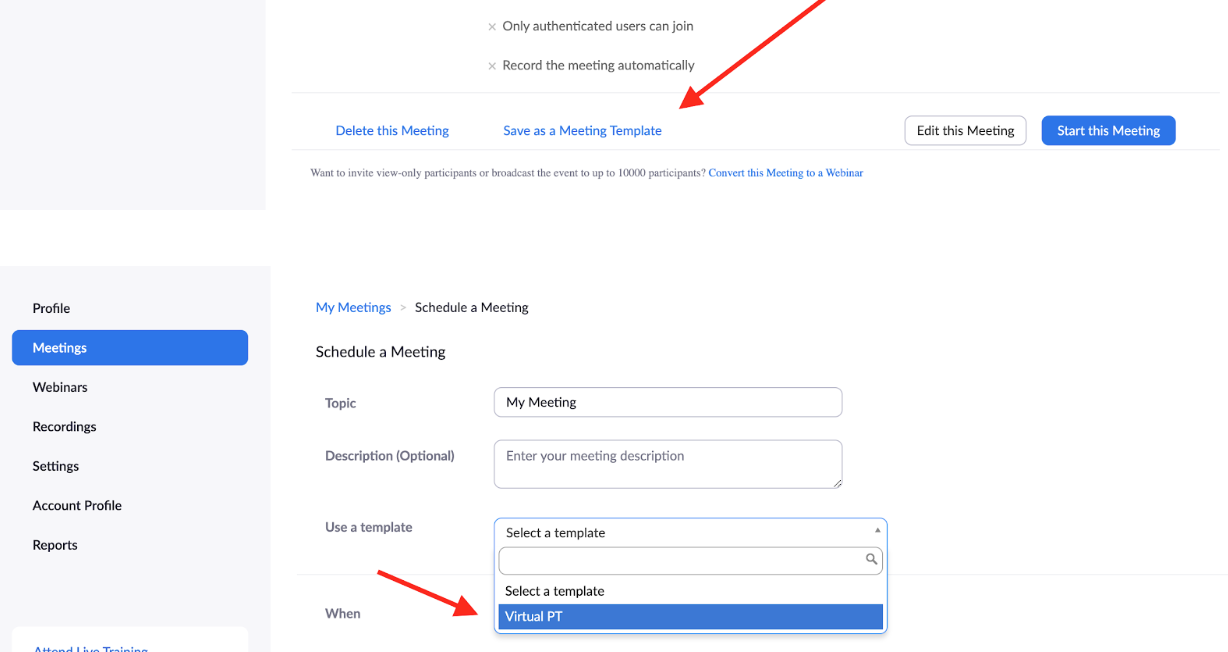 4. Create a master program in your personal folder and name it the client's schedule you are creating. You can make the training phase for as long as their PT package is for. For example, if they purchased a 1 month PT package, make 1 phase 4 weeks long.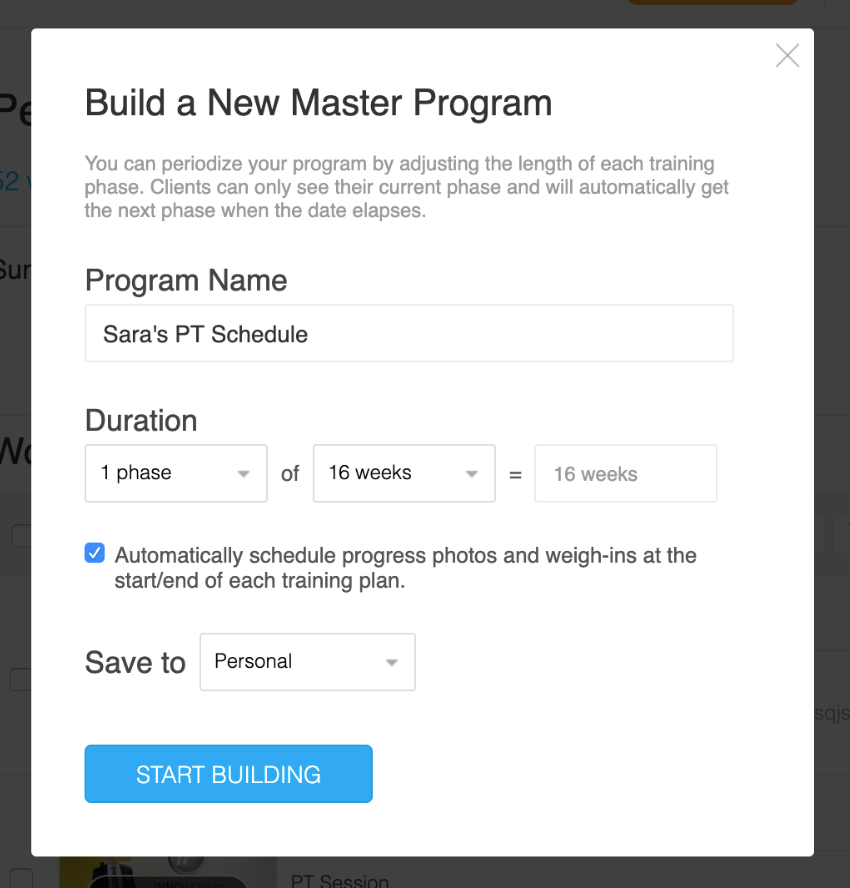 5. Now it's time to create the workouts (in this case sessions) in the training phase section:
Label the workout the date of the PT Session

Create a custom exercise that represents your brand and label it "PT session".
In the instructions section, paste the unique zoom registration link along with a description of your PT session and explain how the Zoom link will work and what they need to do to join the session.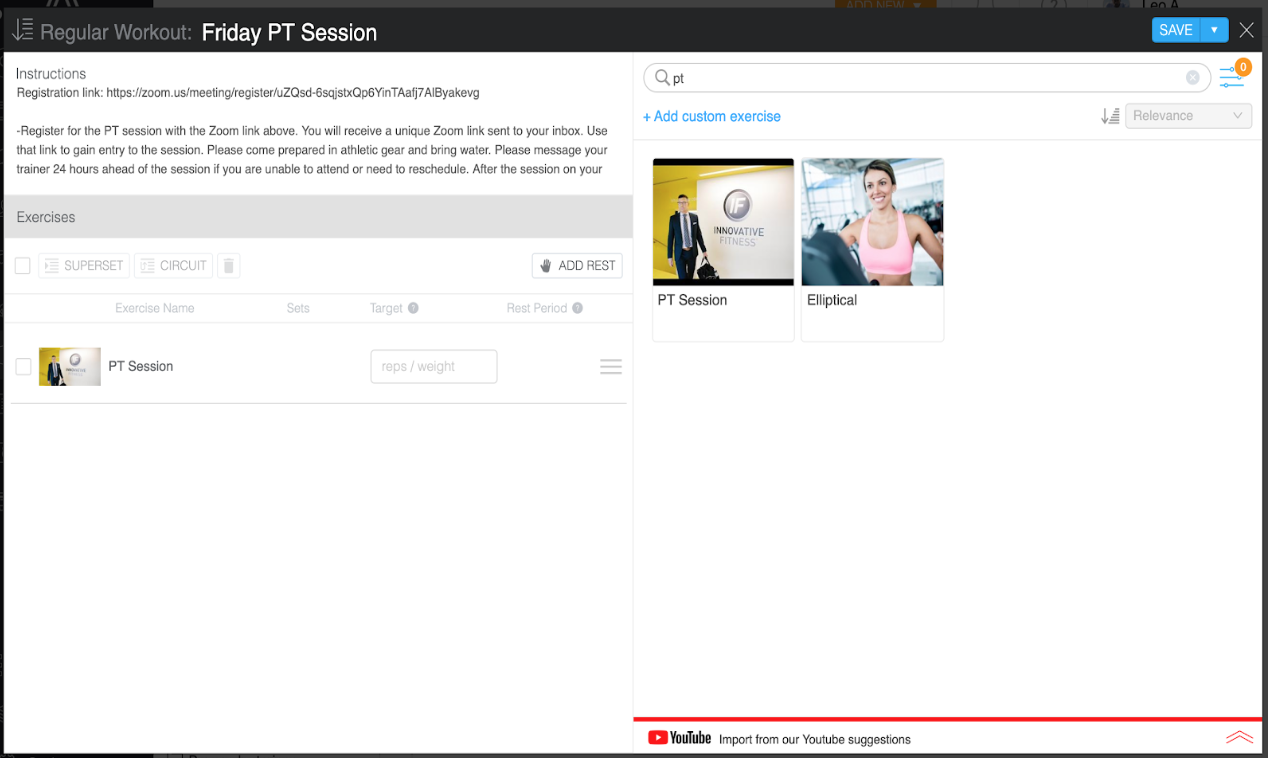 6. Do these same steps for each PT session. The example below shows 3 PT sessions: Monday, Wednesday and Friday. All using the same instructions, custom exercise video, the only difference is the name of each session.
TZTIP: Create a custom tag called PT sessions so you can organize all your clients sessions into 1 folder.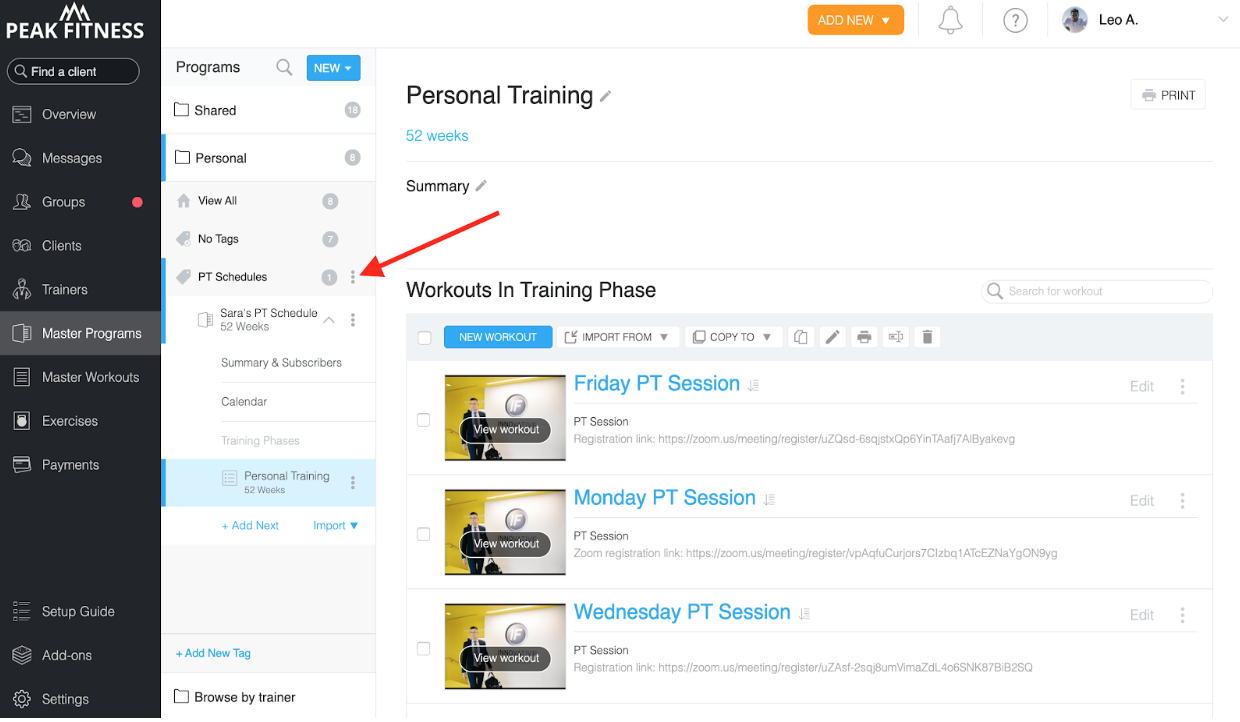 7. Now it's time to schedule the session in the calendar. Do this by clicking on any empty space in the calendar. You can use the repeat feature to make recurring entries.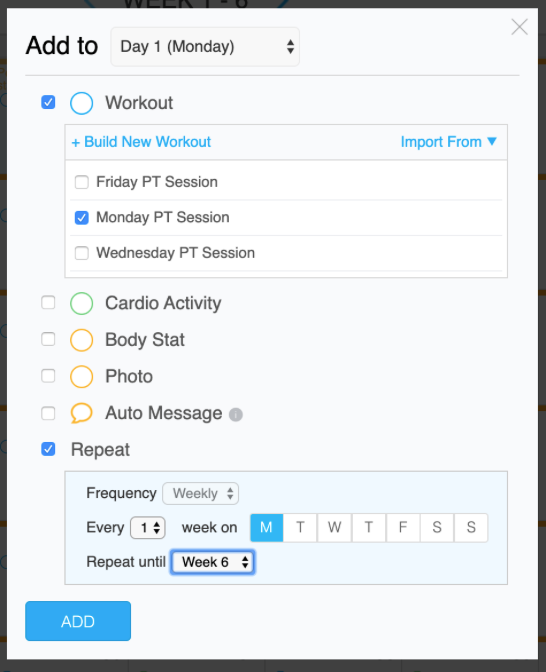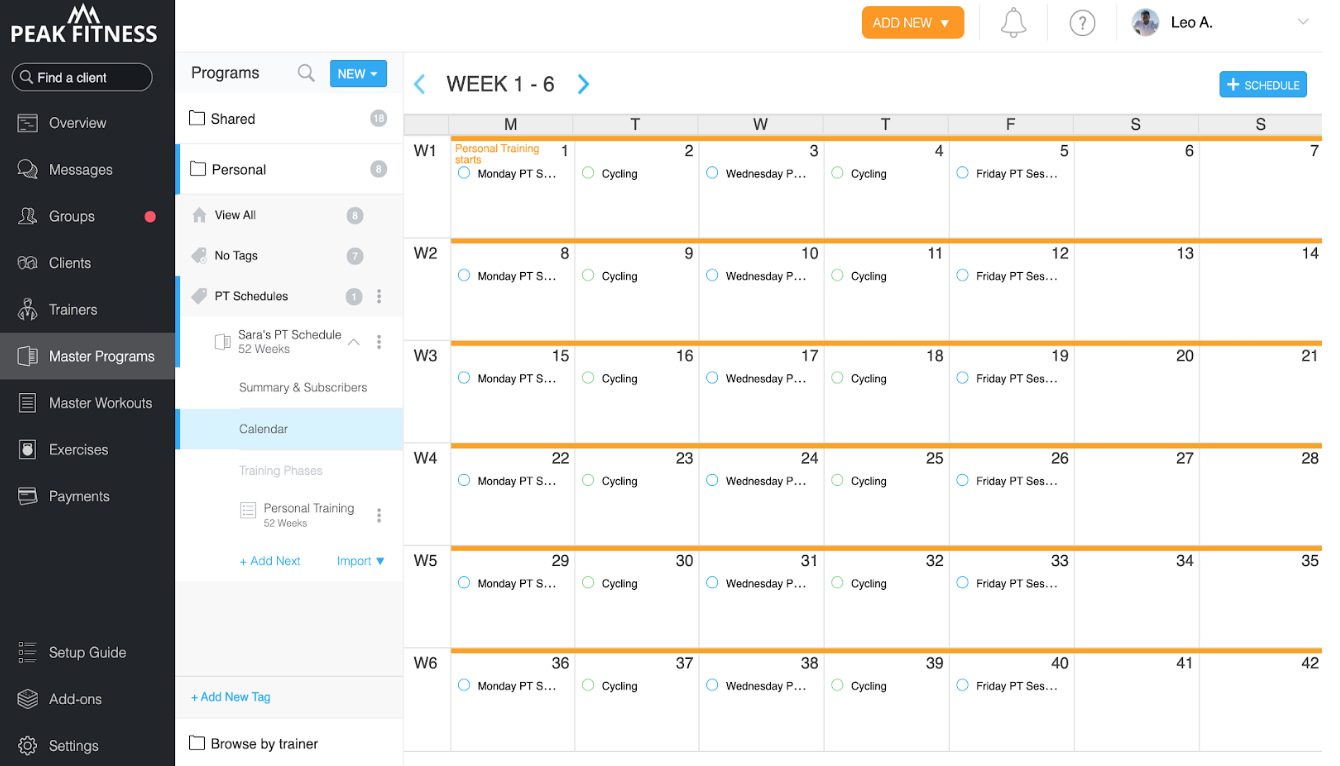 8. Lastly, subscribe your client to the program!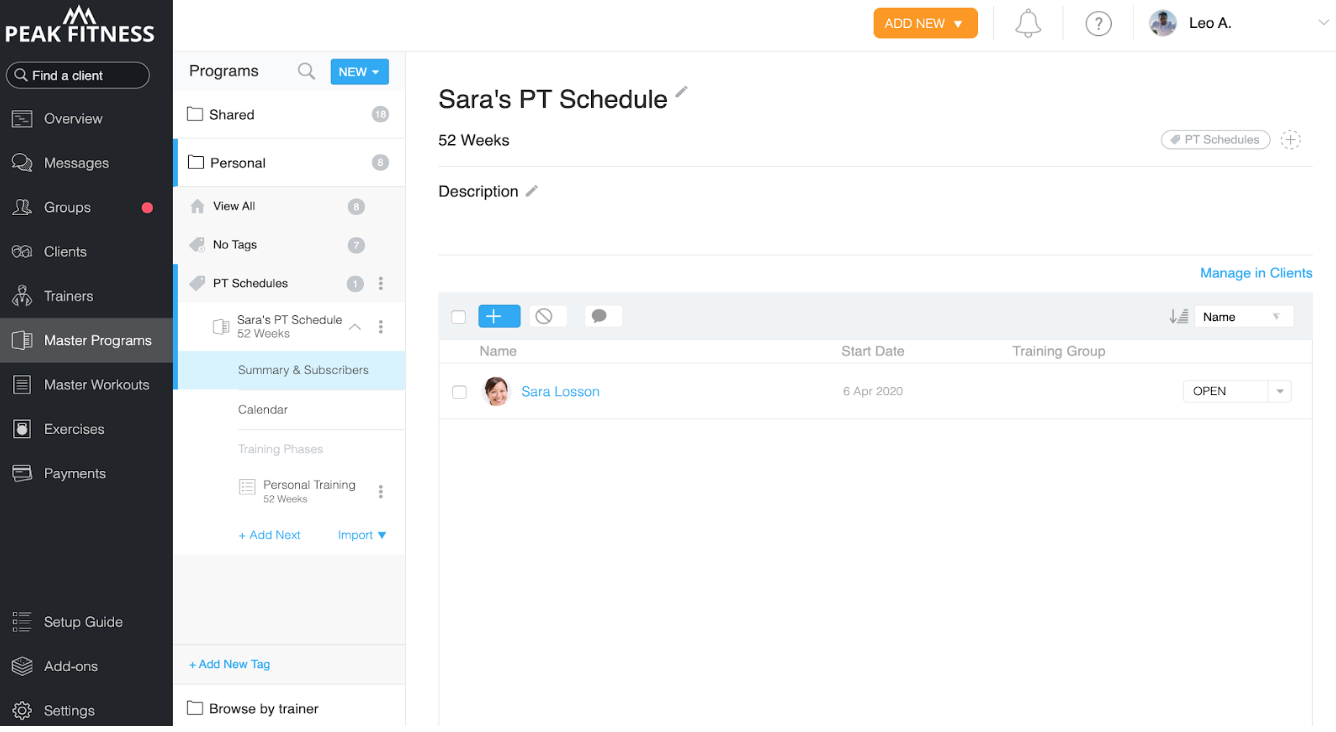 ---
Related Articles
This article was last updated on