The Apple Health/Watch integration is currently in BETA. This means it will not be visible in your accounts by default. Owners/Admins need to first enable the integrations from Addons > Integrations > Beta Labs > Sync with Apple Watch.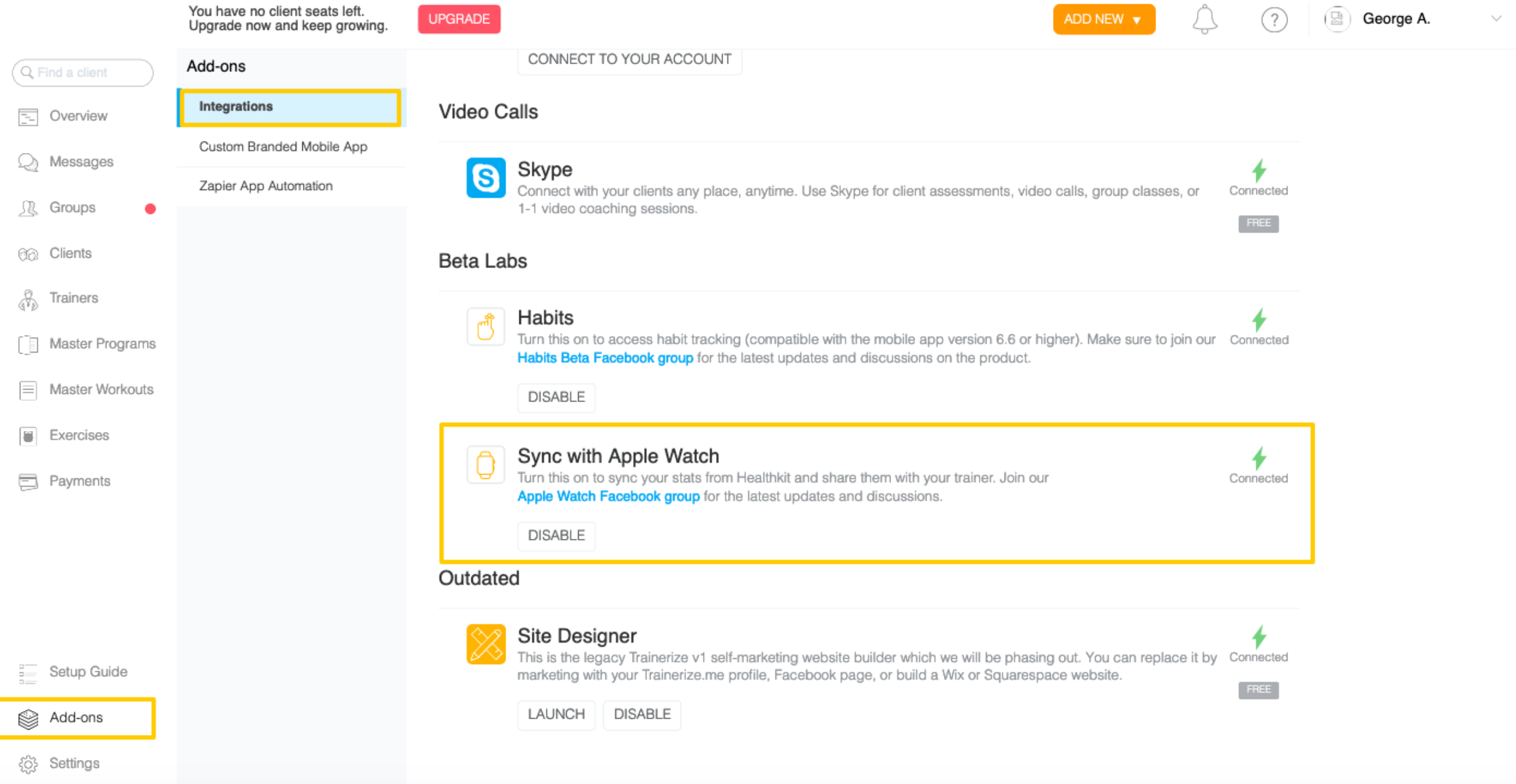 Through the Apple Health and Apple Watch integration, trainers can get access to the following data
Steps

Sleep

Calories burned (active vs resting)

Lean body mass

Blood pressure

Resting heart rate
and can use this information to help clients prioritize the habits that matter, shape the choices they make, and get them to their goals. 
Syncing from other wearables and apps
Theoretically, wearable data and app data that flows to Apple Health will be synced to Trainerize. Data from Fitbit, Withings and Apple Watch is being correctly synced to Trainerize and was tested in-depth for accuracy by our team.
You can use the Apple integration to pull in data from other wearables and apps, however, as the integration is currently in BETA, we have not yet fully tested the behavior of other wearable data and apps, even if these flow to the Apple Health app, and therefore we cannot guaranty these will flow into Trainerize with accuracy.
We recommend trying out other wearables and apps with a test client account, and then comparing the data to make sure the stats are accurate.

Please reach out to our team via help.trainerize.com if you have any questions about the Apple Health / Watch Beta Integration.
---
Related Articles
This article was last updated on