Accepting payments with Trainerize Pay allows you to seamless automate your operation to scale. You can quickly subscribe a client to a master program, copy a program into a client's custom program directly, or attach a meal plan PDF for any Core Product.
You can set this automation on First purchase or on product start date.
In this article:
Automate Content Delivery
Automate Attach a Meal Plan PDF
Automate Content Delivery
On the web app, visit Payments > Products
Create or edit a Core Product and click "Set Up Automation"
Choose how to deliver your content
Please Note: In order for programs to show up in the 'select a program' dropdown list they must be in the Master Programs -> Shared Folder.
First purchase: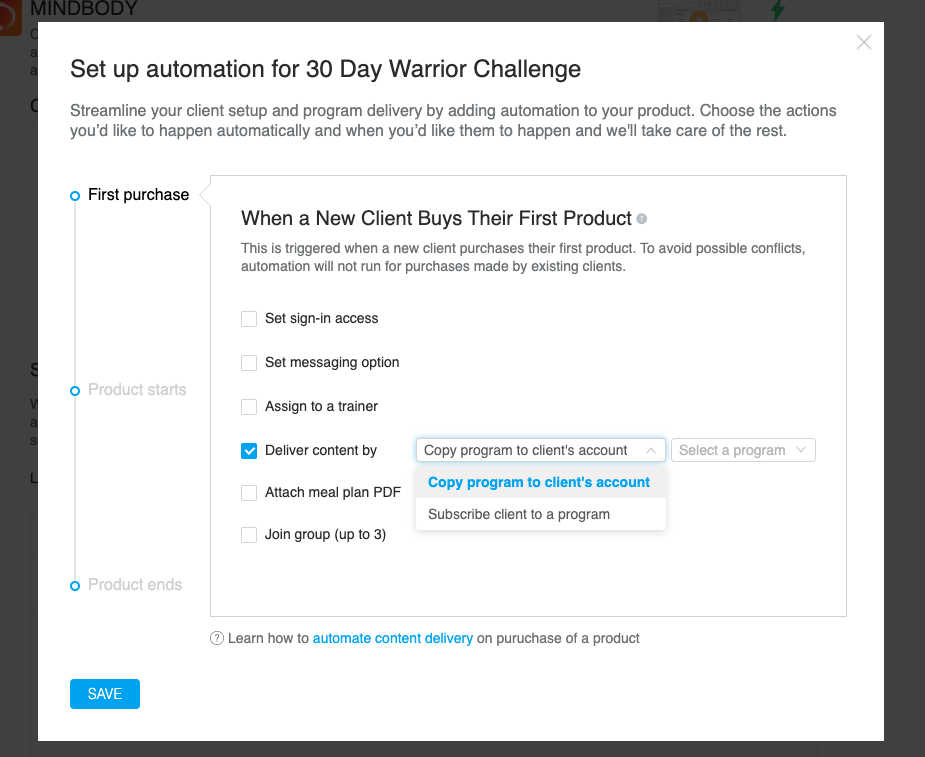 Product start date

Automate Attach a Meal Plan PDF
On the web app, visit Payments > Products
Create or edit a Core Product and click "Set Up Automation"
Attach your meal plan PDF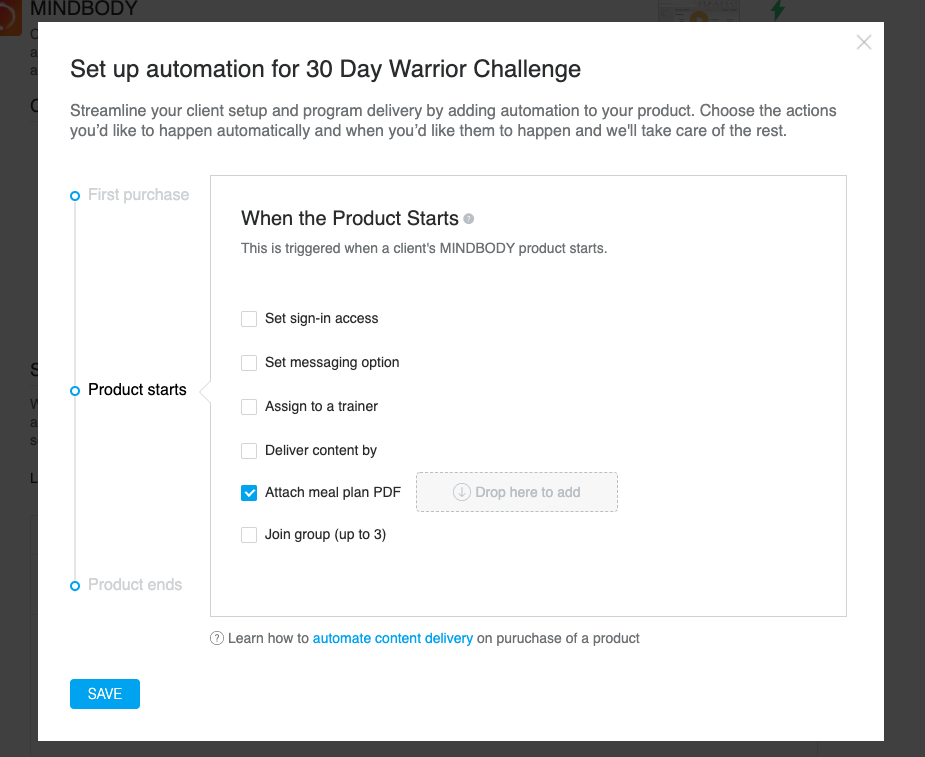 ---
Related Articles
This article was last updated on