The client's dashboard isn't limited to the web! Trainers can manage clients right from their mobile app. A big use case other than editing a client's profile, viewing client information etc is tracking workouts on behalf of the client on the gym floor. For example, if your client sees you in person, you don't want to have to ask the client to login to their account on your phone, you simply open the client's profile from your account and switch into client view. We will outline tracking workouts and other use cases below.
You can:
Open up client's account to look into it
To open a client's profile, tap on the clients name in your Clients section. Next, select the Open button at the top right corner of the screen as shown below. This will open the client's Dash.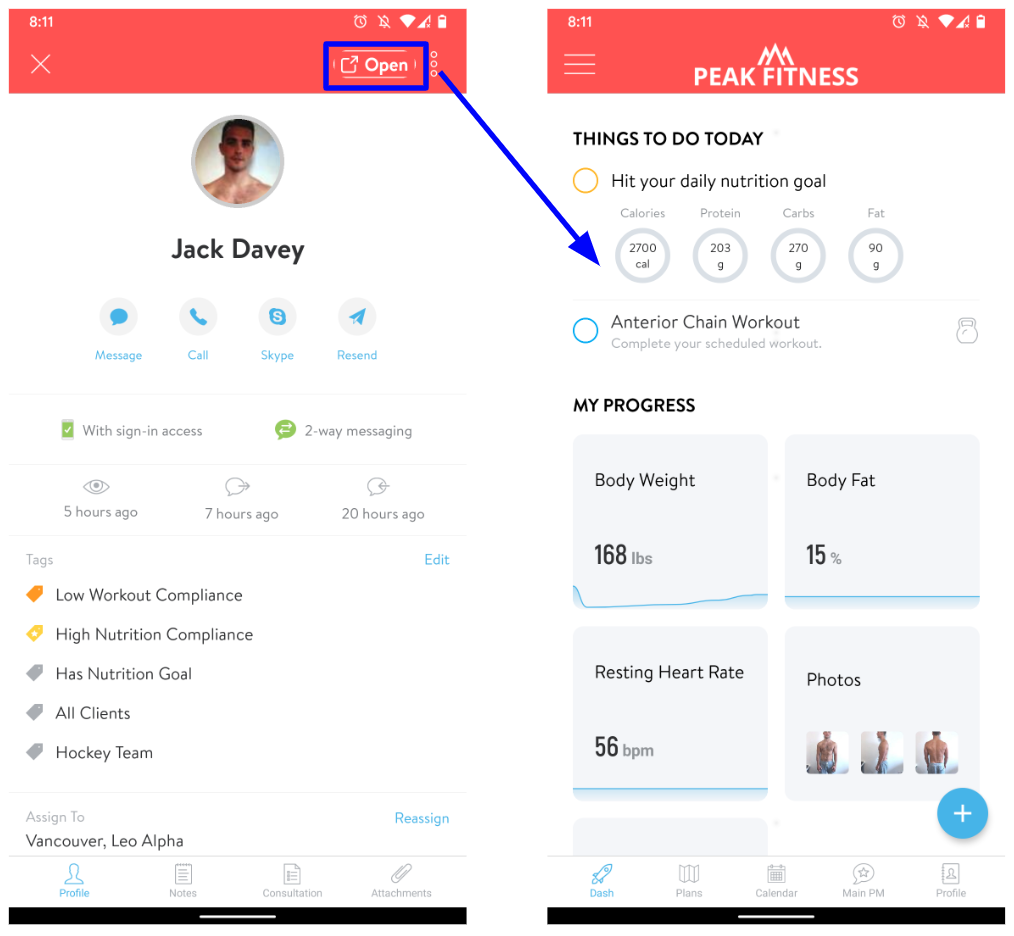 See what's scheduled for today
Things to do today section is a little copy of the client's calendar, but only for the current day. You can check what your client has done today and what is left. You can quickly jump into a scheduled workout or a cardio activity and edit it or track it. You can also track body stats or add progress photos for your client starting from here.
Almost any item here can be deleted by swiping it to the left and selecting the delete option. The Hit your daily nutrition goal tile cannot be deleted manually. It can be deleted only by removing the daily nutrition goal itself (from the client's Plans screen).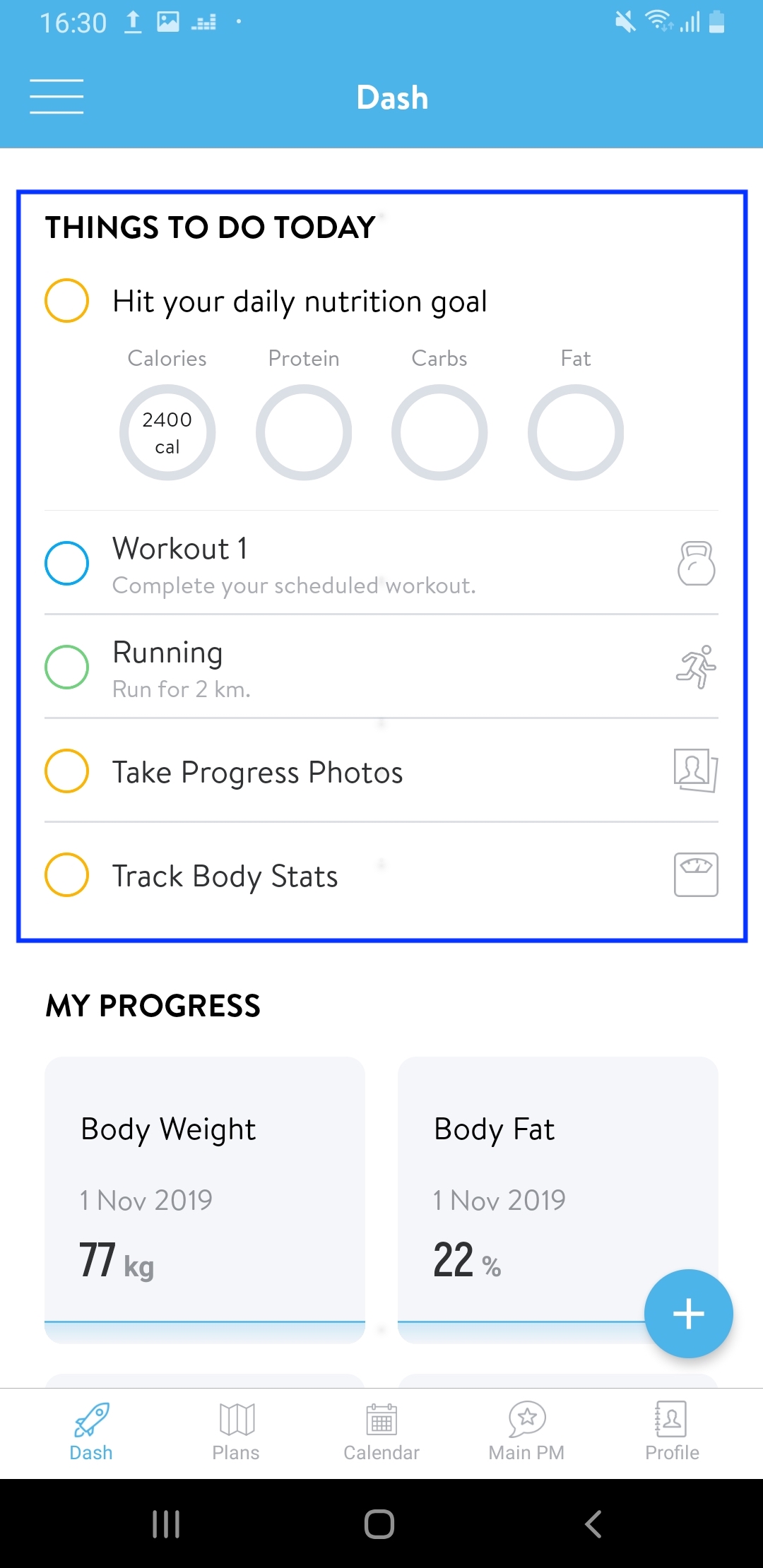 See client's progress
You can follow client's progress easily with My Progress tiles. This section consists of the following:
Body Weight - the latest body weight entry is visible here; tapping on it opens the Body Weight graph
Body Fat - the latest body fat entry is visible here; tapping on it opens the Body Fat % graph
Resting HR - the latest resting heart rate entry is visible here; tapping on it opens the Resting Heart Rate graph
Photos - the latest progress photos are visible here; tapping on it opens the Photos screen (where all the clients progress photos are kept)
Caloric Intake - the latest caloric intake entry is visible here; tapping on it opens the Nutrition Graph screen
FMS Score (visible to trainer only) - the latest Functional Movement Screen entry is visible here; tapping on it opens the (full or modified FMS) Total Score screen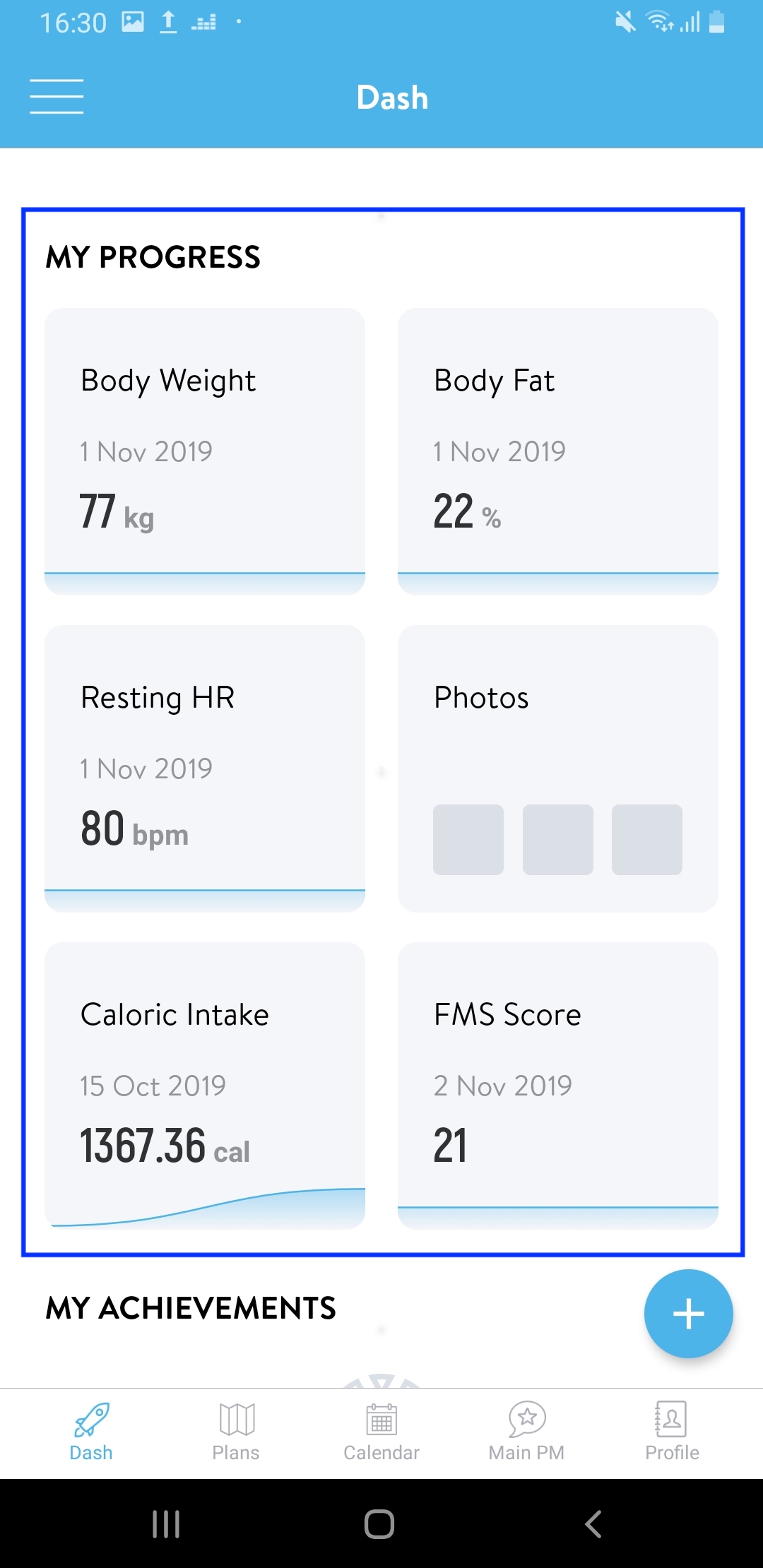 Highlight client's accomplishments
In addition to client progress, remind your clients to scroll down to their My Achievements to view their personal bests!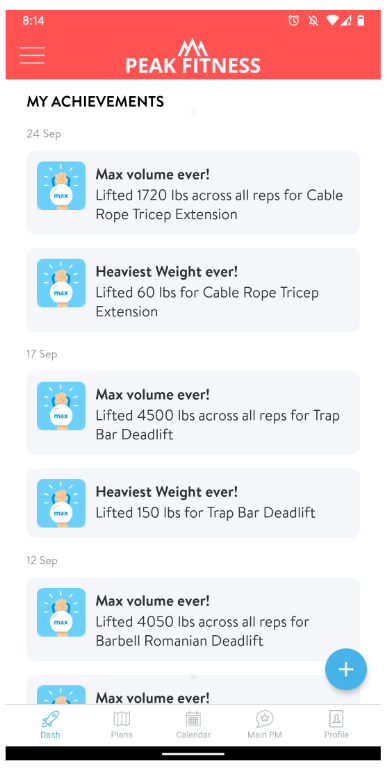 Exit from client's account
Tap on the top left of your screen and click the "X" to the right of your client's name. This will bring you back to your own trainer account.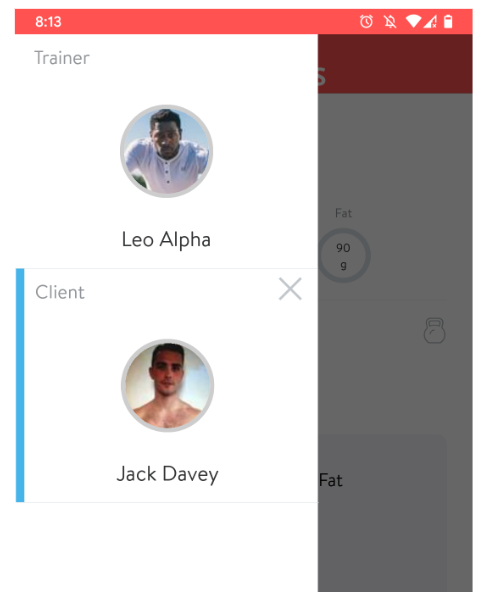 ---
Related Article