Communication is a two-way street after all, so in place of notes, clients can also add comments to their workout and cardio activities! Trainers will be able to view comments and gain valuable insight into how their client is enjoying (or persevering through) their workouts.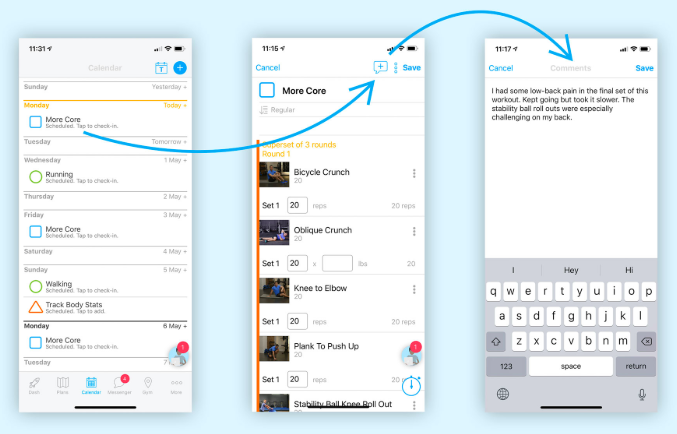 When a client is tracking their workout, they will see the comment icon at the top right of the screen as shown in the screenshot below: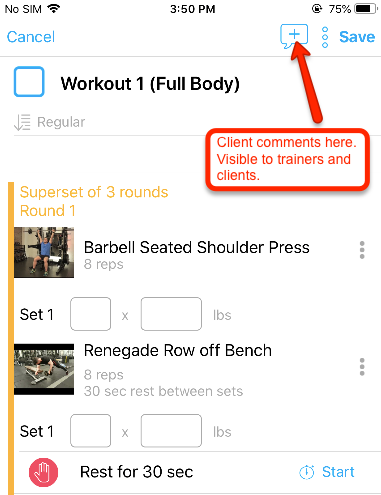 Once a client has typed their comment, they hit Save and go back to their workout. Clients can add multiple comments throughout their workout. Each comment will save as a new comment.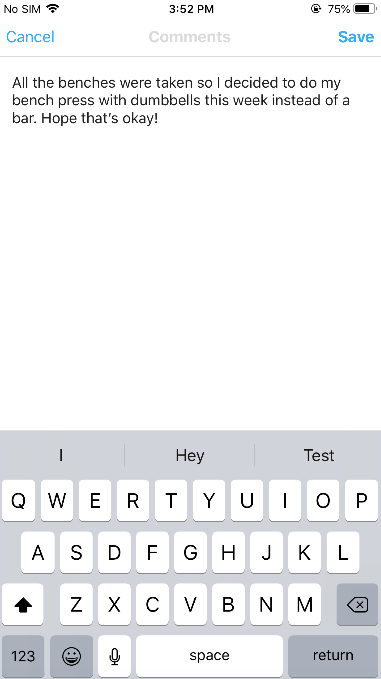 This article was last updated on