As a trainer, you're always watching your clients progress (even when you're not physically with them in the gym) and a big part of helping them get results is paying attention to what they're doing, where they're struggling, and what might be holding them back.
Trainer notes are 100% for trainers' eyes only, so you have an in-app space that's completely yours where you can jot down important details and information related to a client's progress and performance.
With this change, trainers can add 2 different types of notes: general notes (added from the client profile) and workouts notes (added from a client workout).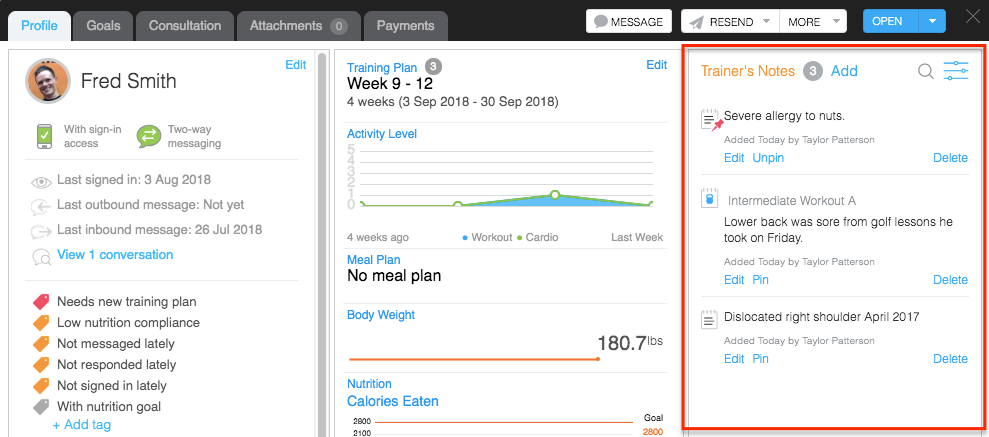 To make sure you never miss a beat, and to easily access all the information you need when working with or programming for a client, you can see all the notes related to each client from their profiles. You can also pin important notes to the top of the list and quickly filter notes by type (profile or workout) for more control and easier browsing.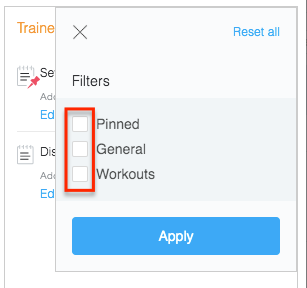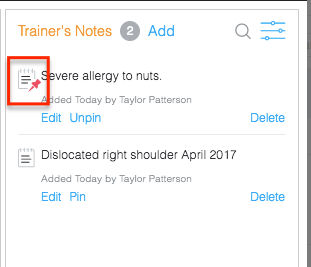 Trainer View of Client's Profile: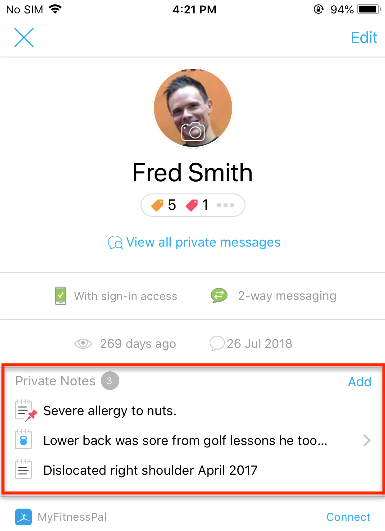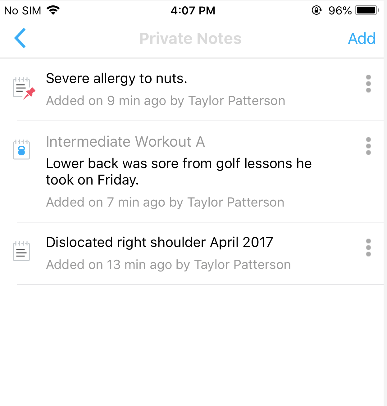 Trainer view of a client's workout: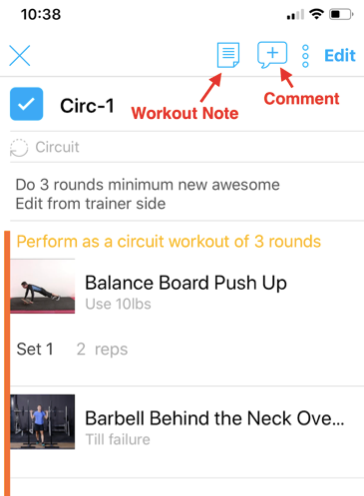 This article was last updated on