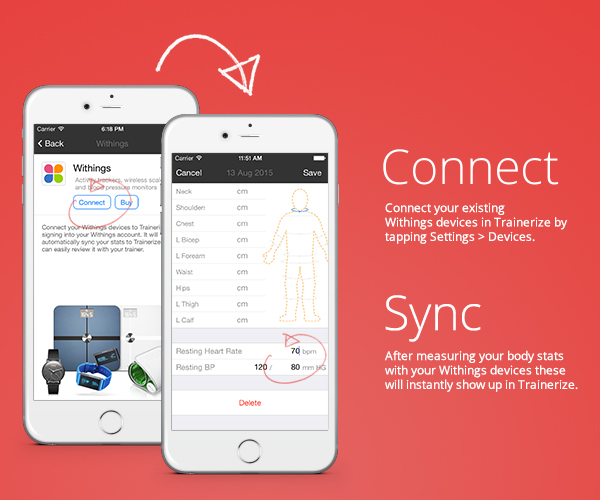 Whenever a client records a new body measurement –body fat, weight, blood pressure or heart rate – it is saved in their Withings account on their mobile app. From there, it's instantly synced to the Trainerize client dashboard as a new body stat measurement. This is exciting news for both trainers and clients as it enables trainers to more effectively monitor client health goals and guide them towards long term progress.

1. Navigate to the More tab at the bottom right on the mobile app.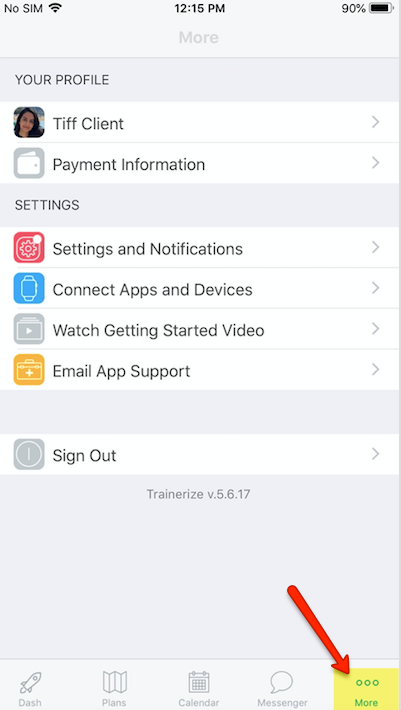 2. Tap on Connect Apps and Devices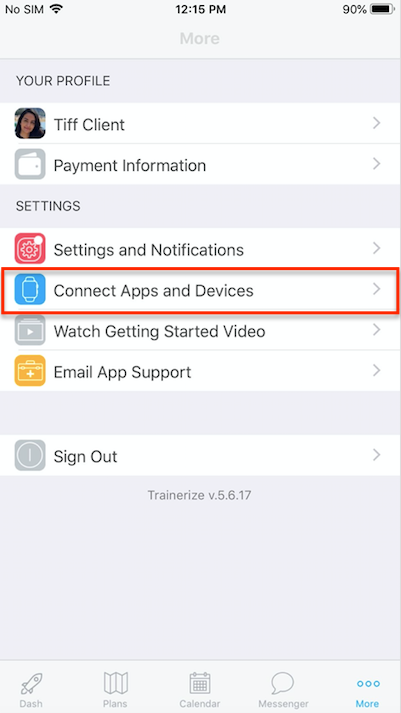 3. Click Connect and follow the prompts to login to your Withings account.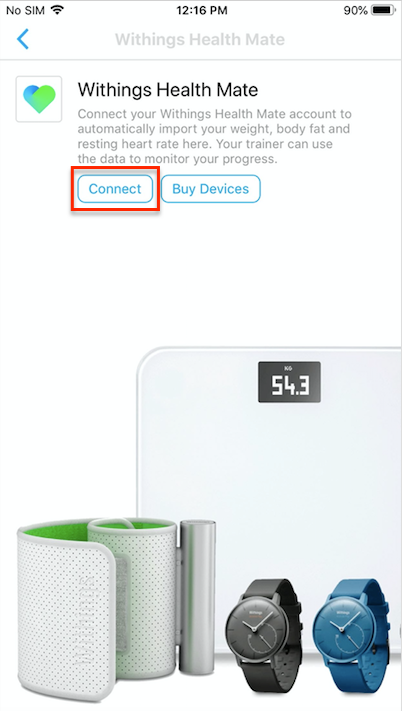 4. Ensure that you select the Allow this app button to move forward with the connection.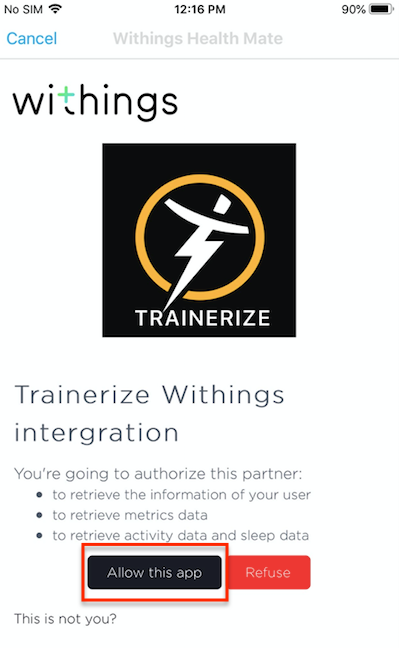 Trainers would see the client's body stats in the Recent Activities feed. Stats will also be logged on the client's calendar.