More often than not, when a new version of the Trainerize app is released, all you need to do is download the new update. But from time to time, it may be necessary to delete and then reinstall the app. 
Because all of your trainer, client, and account data is stored in a secure cloud, deleting the app from your phone won't cause you to lose any data. Once the app is reinstalled, your information is downloaded from the cloud and synced to your device once again. 
Follow these step-by-step instructions to delete and reinstall the Trainerize App: 
1. Locate the Trainerize Fitness App on your iOS device. Tap and hold on the app icon until a small "x" appears and the icon begins to move.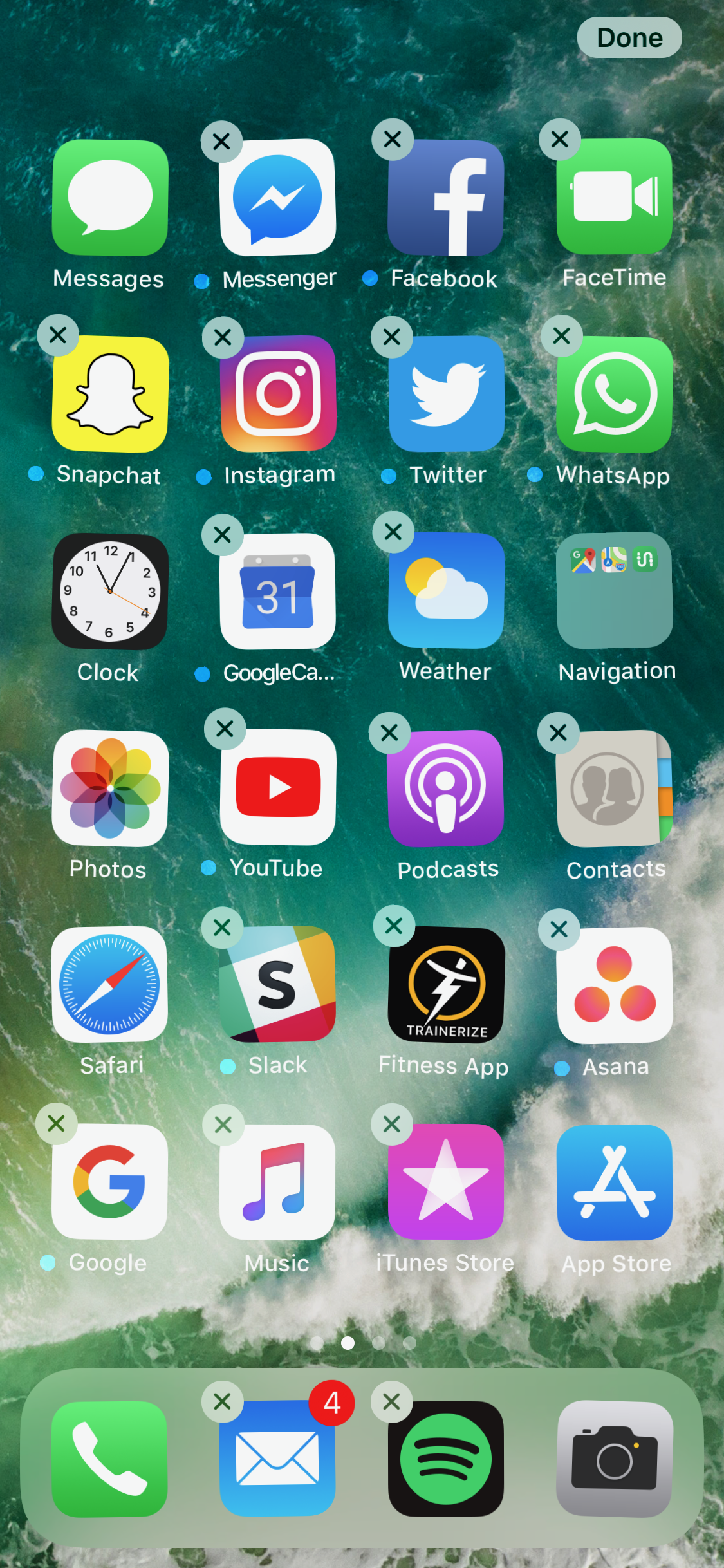 2. Tap the "x". A message will appear that says "Delete Fitness App? Deleting the app will also delete its data." 
Tap "Delete". Then either tap "Done" in the upper right-hand corner of the screen, or swipe up from the bottom of the screen.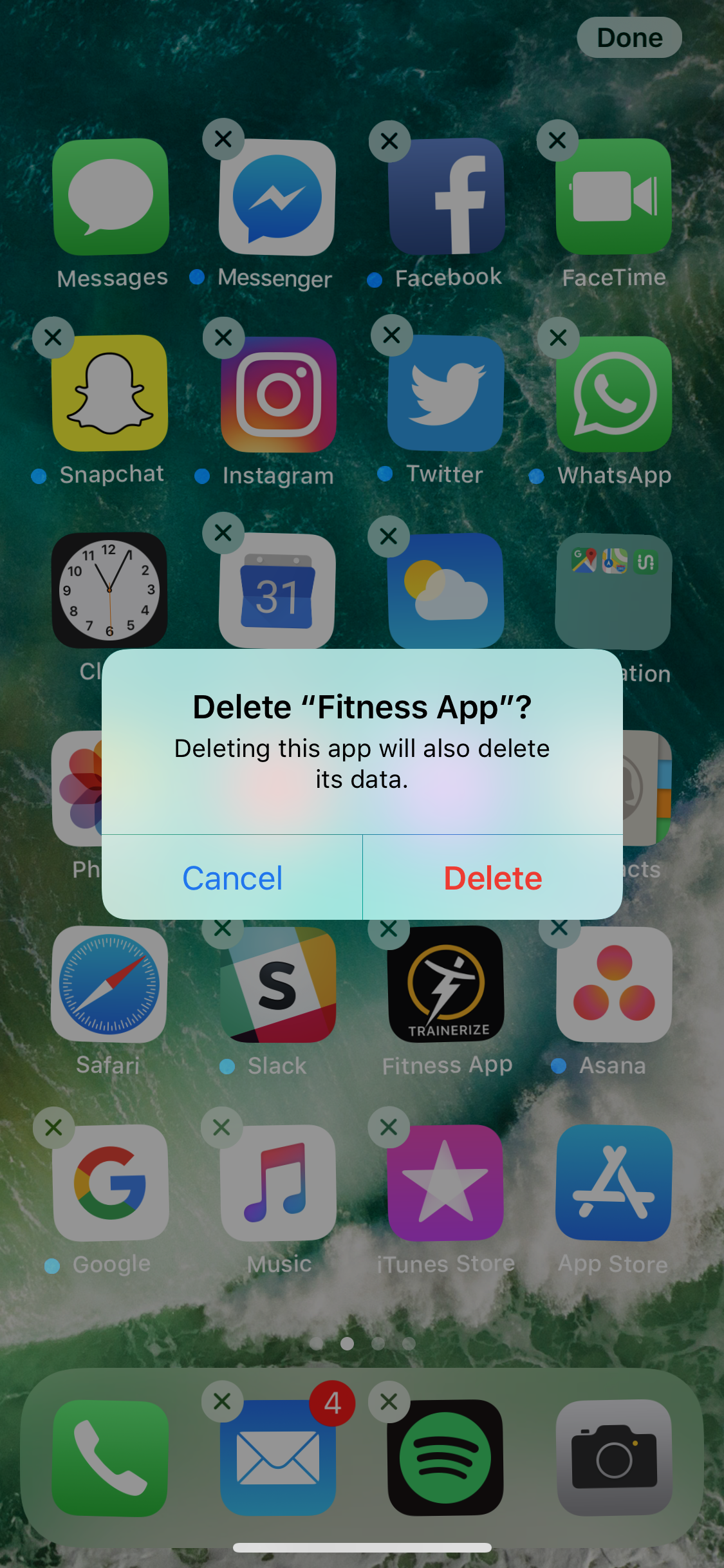 4. Navigate to the Apple App Store and type "Trainerize" into the search bar. 
Locate "Fitness App (by Trainerize)" and tap the cloud icon to reinstall the app.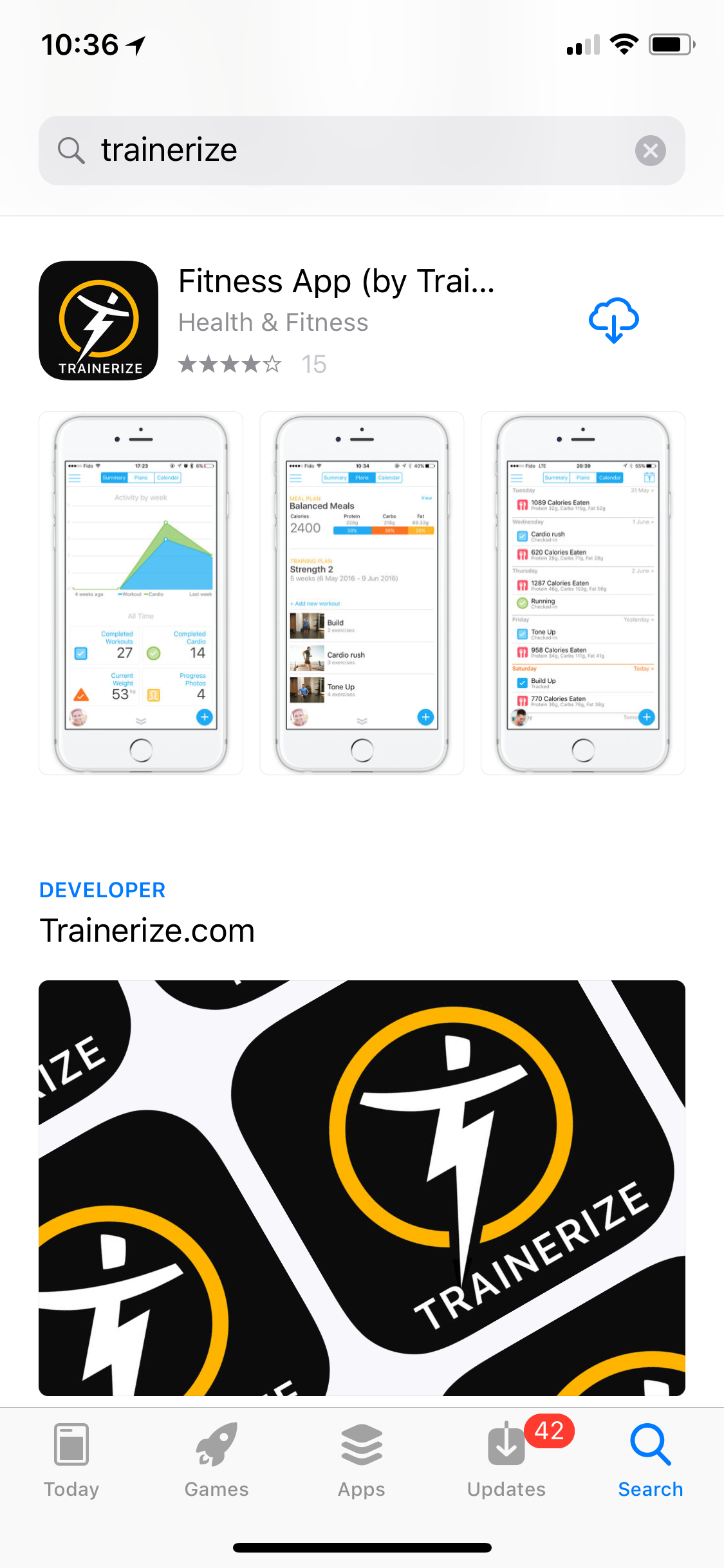 4. Once the download has completed, tap "Open" and log into the app using your Trainerize account username and password. Your data will automatically sync and the app is now ready to use again.