By default, Trainerize.me is enabled for the Trainerize Owner and any Trainers that have been added to the account. Owners have the ability to turn off the Trainerize.me profiles by using the global switch. If this is set to "Off" - the Owner account and all subsequent Trainer's accounts will not be displayed on Trainerize.me.
To find the global switch:
Login to your Trainerize web account
Click on "Settings" in the bottom left-hand corner
From the Settings menu click on "Trainerize.me"
Here you will see the switch in the top right to turn Trainerize.me profiles On or Off. On is enabled, Off is disabled.
If you are the "Owner" of the Trainerize account and you disable this option, it disables it across the entire business.
You will be able to tell if its On as the URL box will say "Your Business is Live and Attracting Hits" or if its Off it will say "Your Business is Unlisted".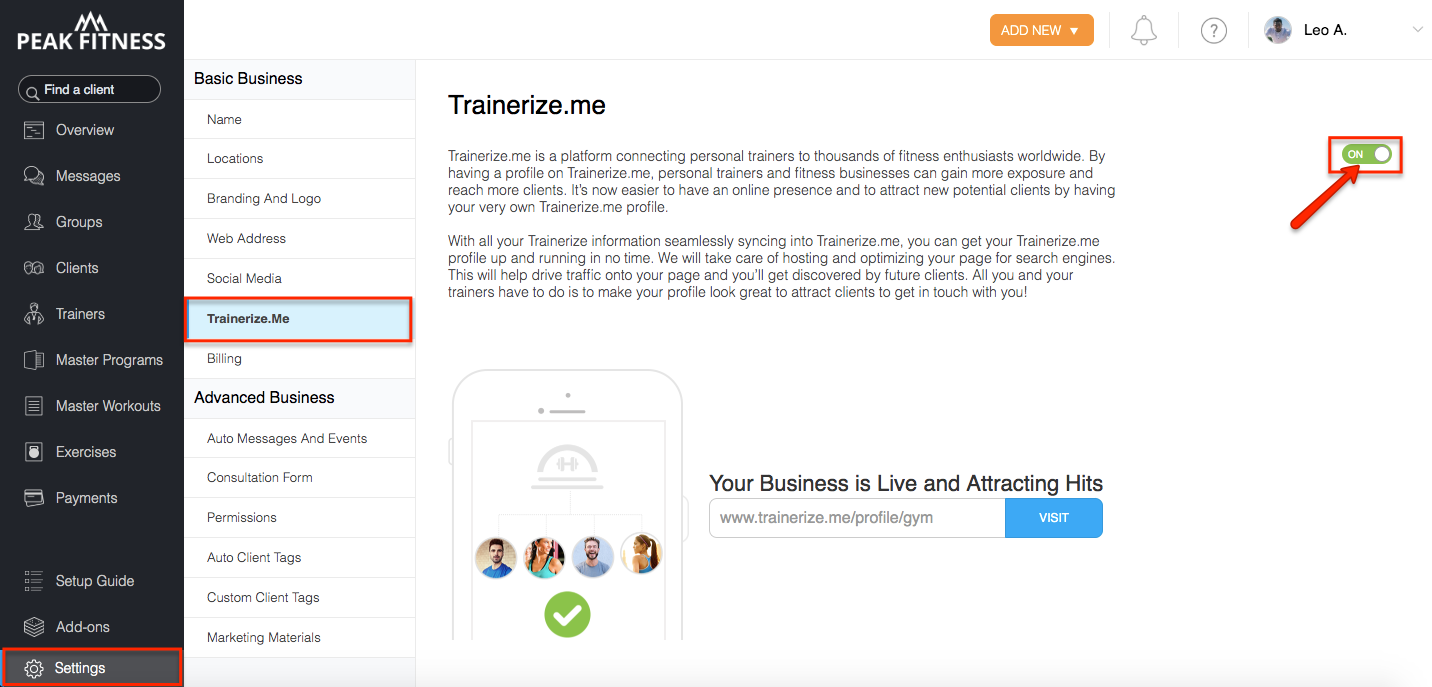 Individual Trainers can enable or disable their Trainerize profiles on their individual Trainerize profile page. The global switch (the on/off mentioned above) needs to be enabled for individual trainers to have their profiles enabled. An Owner can disable the Owner profile by using this option without affecting the rest of their Trainers.
If you are a Trainer that has been added to an Owner's Trainerize account, and you wish to disable your individual profile, you can do this on your individual "Profile" page.
Login to your Trainerize web account
Click on your name and then "My Account" at the top right corner
From the My Account menu click on "Profile"
At the top of the page, you will see a "Disable" or "Enable" option.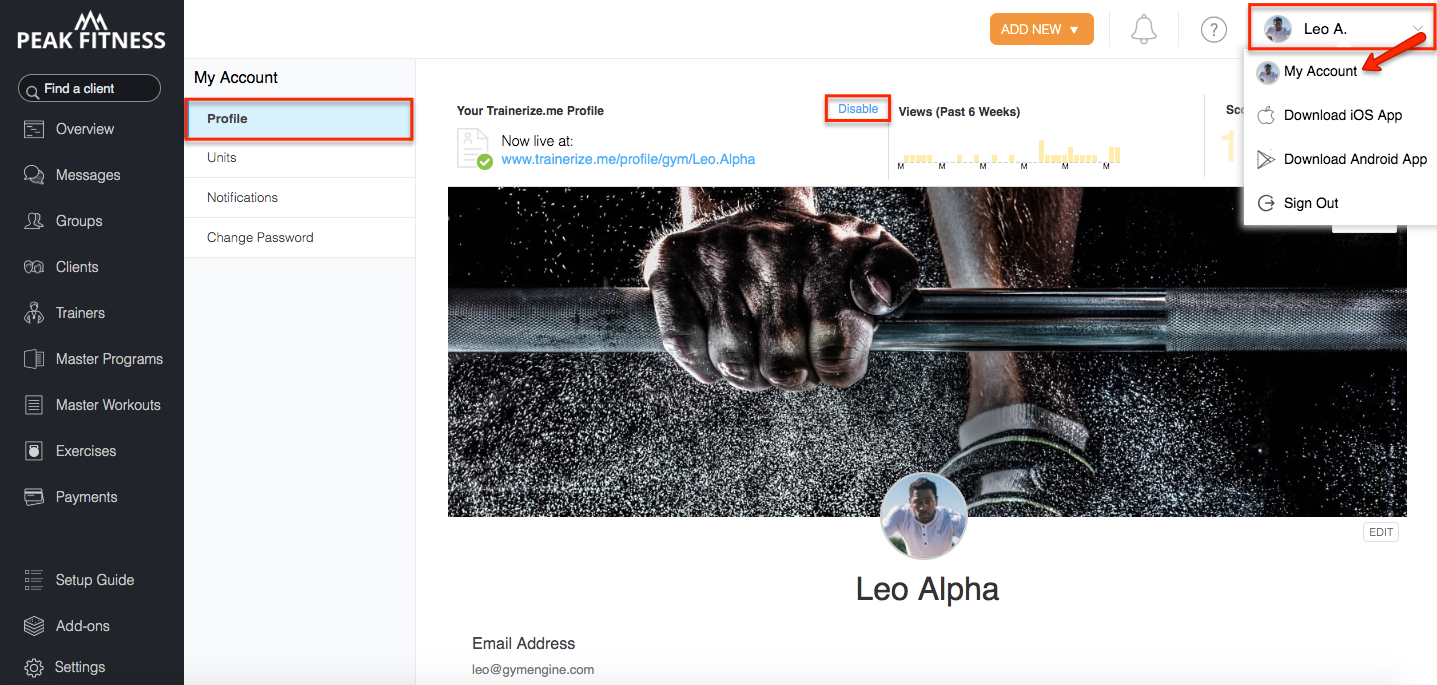 ---
Related Articles
This article was last updated on