You may have exercises you want to train your clients with that may not be available in the Trainerize exercise video library. For this reason, we allow trainers to create a library of custom exercise videos to add to the main exercise library. We have two methods of adding in custom videos. Either using a link from a YouTube video or by uploading directly to our Trainerize Video Library.
You can add your own exercise videos by following these steps: 
Login to your Trainerize web account
From the left hand menu click on "Exercises"
Click the "+New" (green button)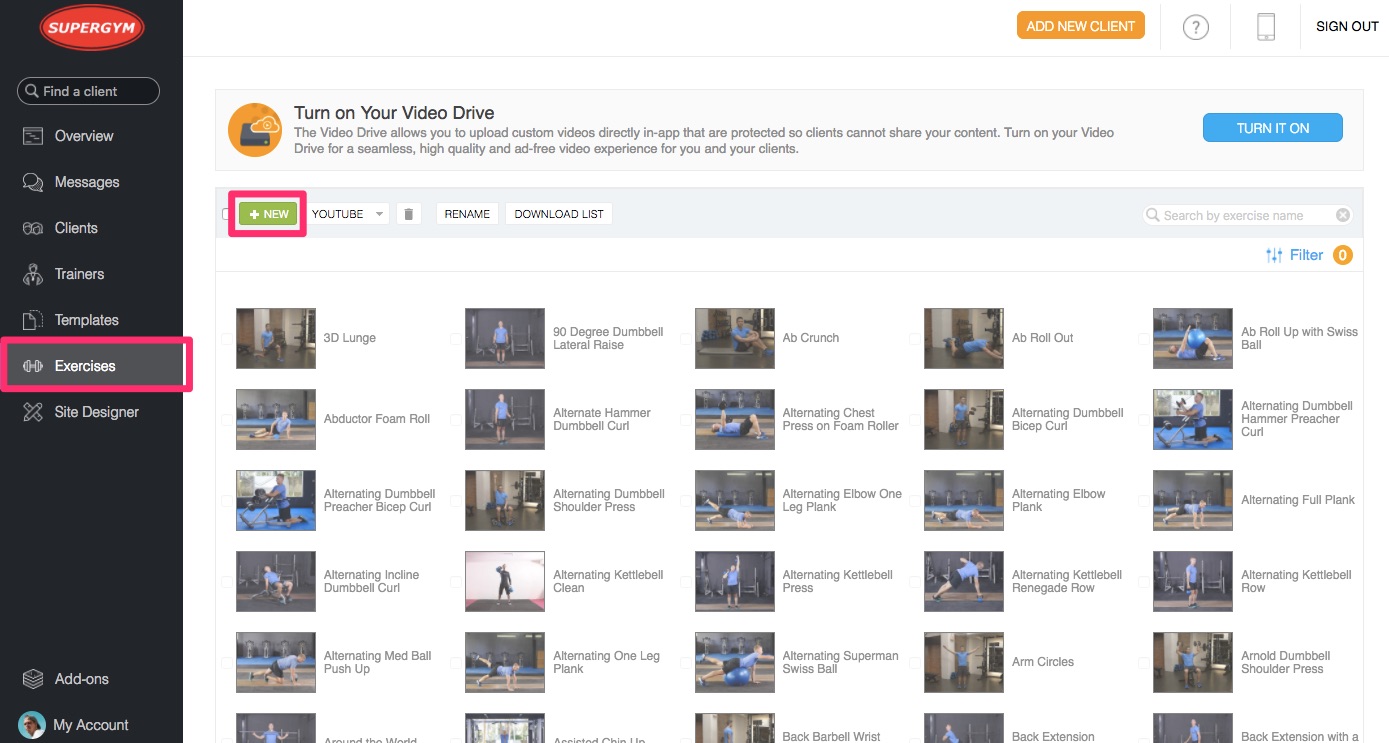 From the pop-up menu name your exercise
Select what type of exercise it is (this is important so that the correct type of fields appear to input targets)
Click "Create"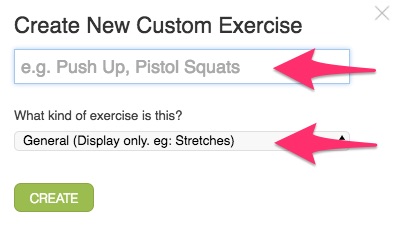 From the secondary window you can then add your video media in one of two ways. There is a dropdown menu showing either "Trainerize Video Drive" or you can switch it to "YouTube Video" (bottom left).
(As you make additions/changes the system will auto-save)
Drag and drop an MP4 or an MOV file (a recorded video file) onto the area indicated to upload to our Trainerize Video Drive (must be enabled via the "Add Ons" option - bottom left above"My Account" - click "Turn On" to enable the Trainerize Video Drive - note: this is 10¢ per minute for hosting and
billed monthly) 
Copy and paste a link directly from video on YouTube you wish to use in the field indicated. This can be a video that you created and hosted on YouTube or another video that you found on YouTube that you wish to use. (the YouTube option is free and doesn't require enabling it)
Trainerize Video Drive option: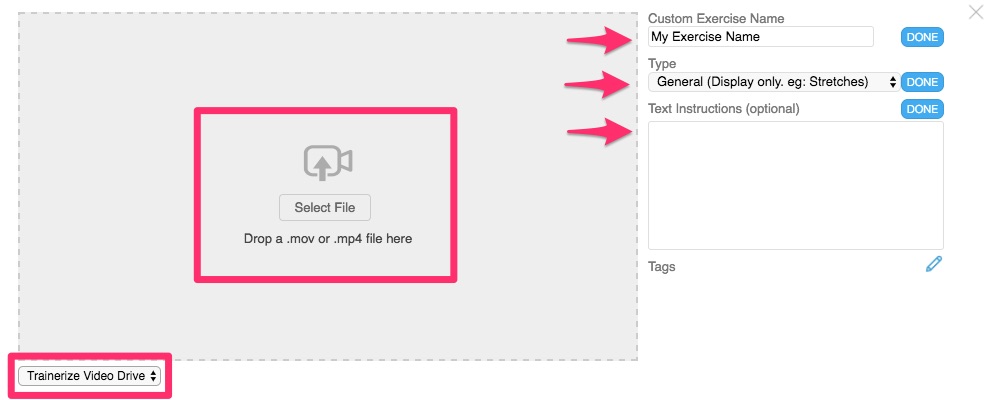 YouTube Video option: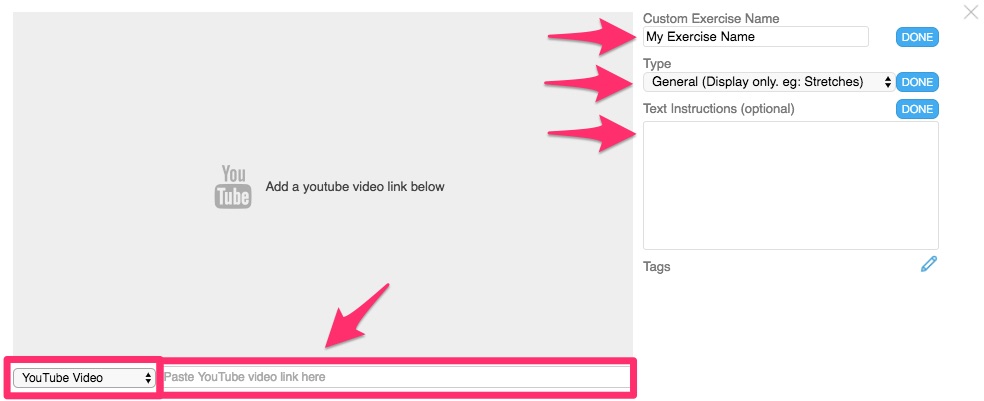 Ensure that you give the exercise a name, the type of exercise for tracking the proper associated stats, and instructions (optional). (As you make additions/changes the system will auto-save)
(Once you are finished just "X" out of the pop-up box)
Related: