Once you've built workouts and created a Training Phase for your client you can then schedule Workouts, Cardio, Photo and Body Stats reminders into their calendar or the calendar of a Master Program. They'll get a notification on the day the events are scheduled in their calendar. Auto messages be sent as instant messages and are not seen in advance by clients in their calendars.
To learn more about how different program calendars stack up refer to this article.
How-to-video: Set up your client's calendars with multiple programs
Before you begin setting up a client's calendar, ensure that you have the program(s) and workouts ready. Here, our client Steph has two programs assigned to her, a phased program as well as an on-demand program.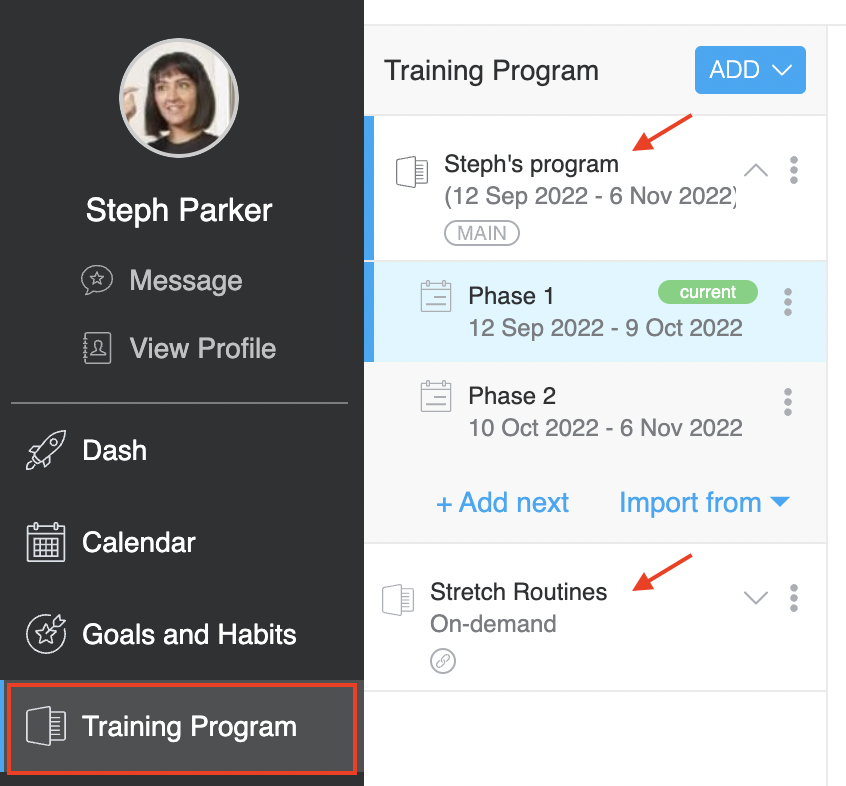 On the Client tab, you can see the two programs reflected. When you select them (as shown below) they will appear on the calendar. If you unselect one or all of them, they will disappear from the calendar.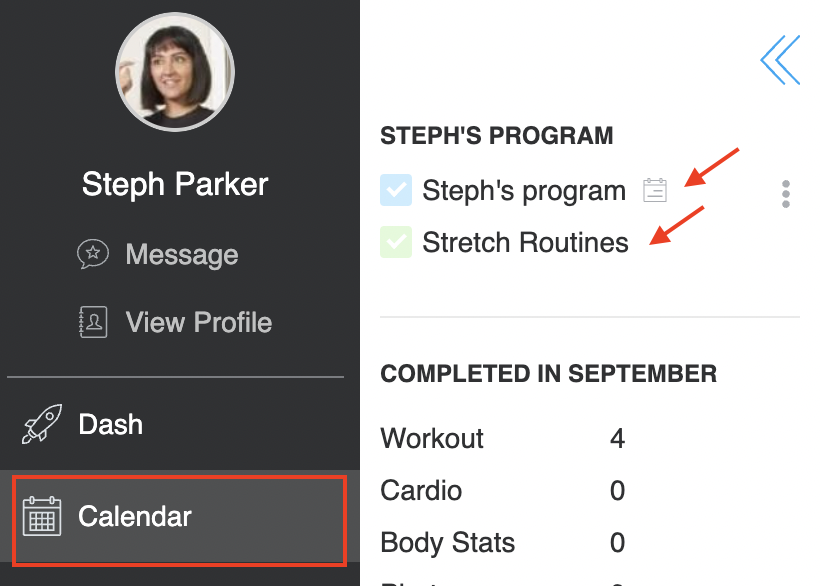 Both programs and the events themselves are colour coded.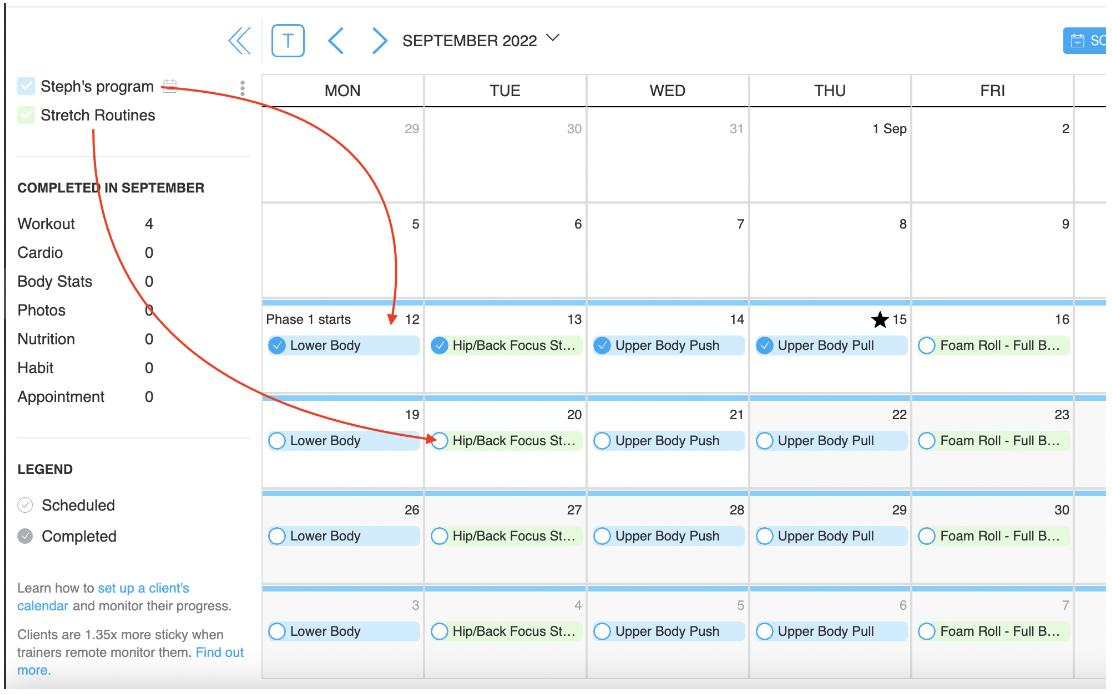 Now, let's begin adding Events to the calendar.
1. Events are colour coded. Any event on the calendar that is completed will be a solid colour with a check mark and any event that is scheduled in the future will be empty (outlined or hollow) with no check mark.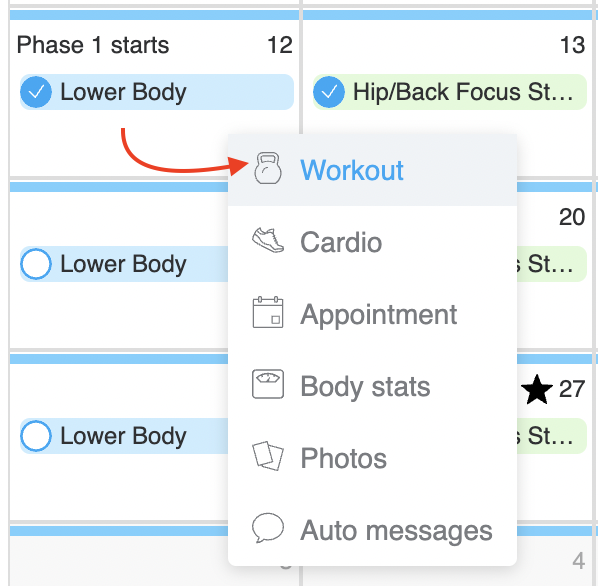 2. From the pop-up window choose either Workout, Cardio, Body stats, Photos or Auto messages.
Workout - you'll choose from the list of Workouts in the Training Phases
OR
Cardio - you'll choose from the list of Cardio options and then set a target (optional)
OR
Body stats
OR
Photos
OR
Auto messages
3. You can then choose to make the event repeat each week on the same day for a specified number of weeks using the "Repeat" option. Click "Add".
How to set up your clients calendar with multiple prgroams:
This article was last updated on