Within a Regular workout, you can combine exercises to create supersets. Superset exercises together by following these steps:
Navigate into the workout edit view, by clicking on "Edit" on a workout (You can also get to this view when creating a new workout)
Check off the exercises that you wish to superset
Click the button "Superset"
Click "Save"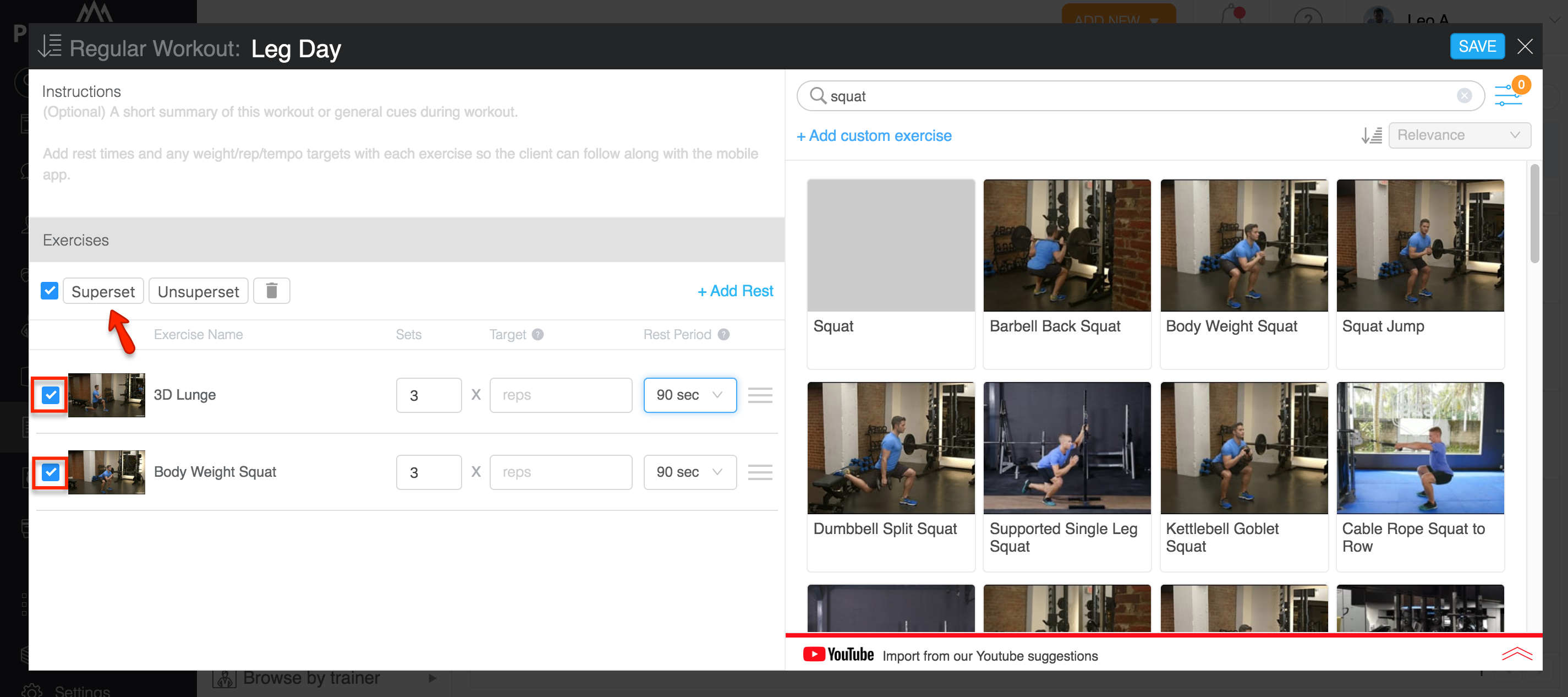 You can add 1 inline rest to a Superset: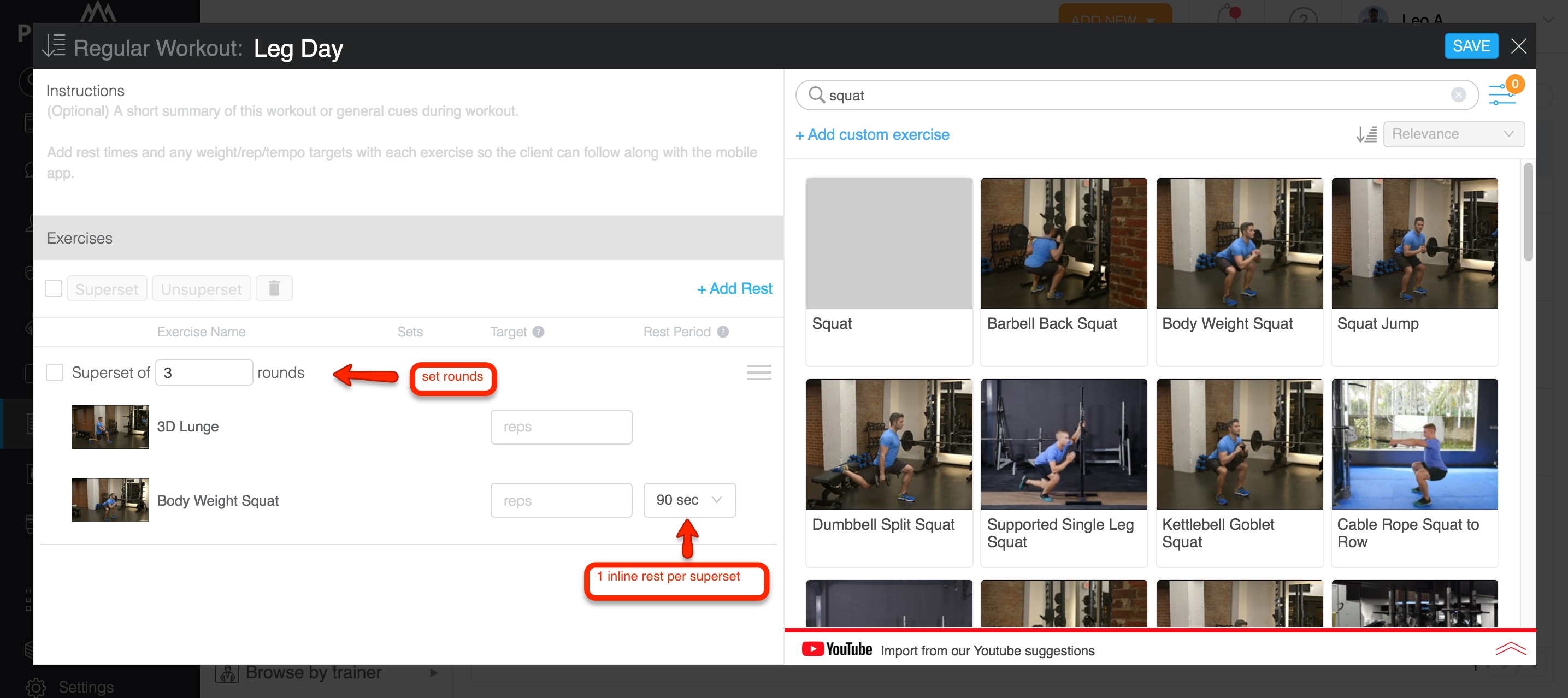 To add multiple rests in a Superset use the "+ Add Rest" button. Then Superset the exercises and rests by selecting all and hitting "Superset".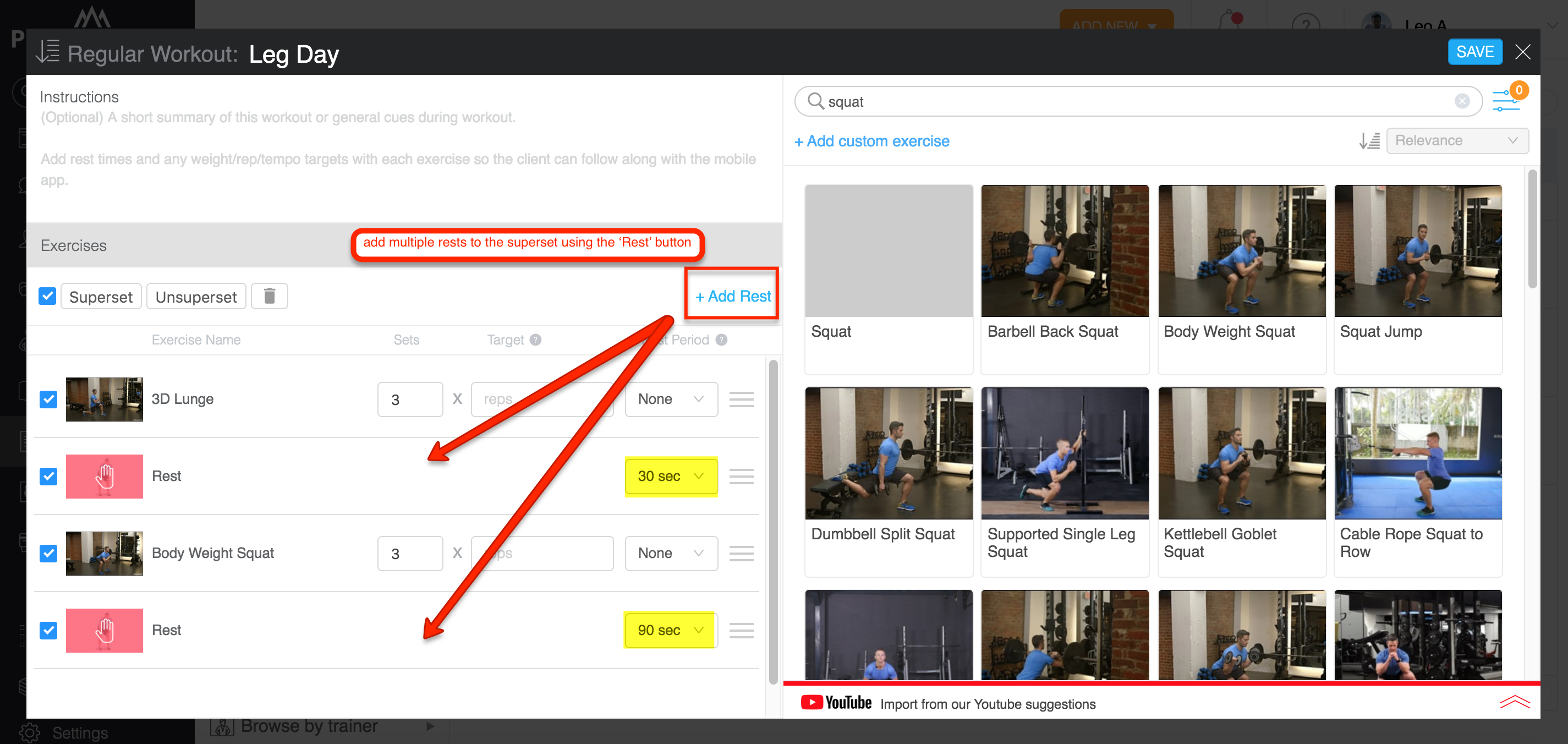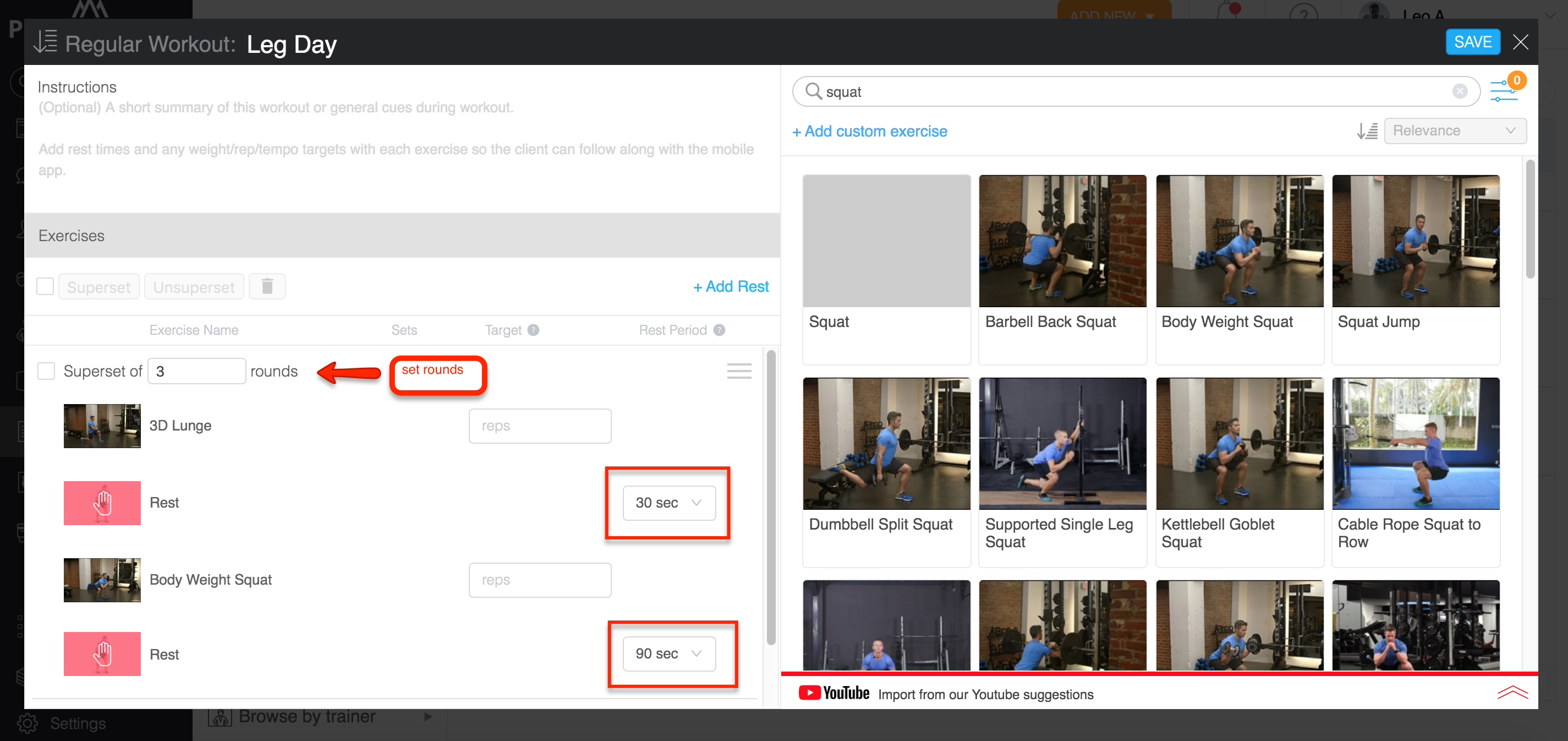 Click "Save". 
---
Related Articles