You can move any workouts that are built in a Master Program or a Client Custom Program directly to the "Workouts" tab.

1. In the "Master Programs" tab, select the Program you wish to move workouts from. This will expand the Program.
2. Select the Training Plan the workouts are in. 
3. Select the workout(s) you wish to move.
4. Select the "Copy To" drop-down menu and select "Master Workouts" then choose to move them to the "Shared" or "Mine" Folder.
5. Select "Copy" from the pop-up dialogue.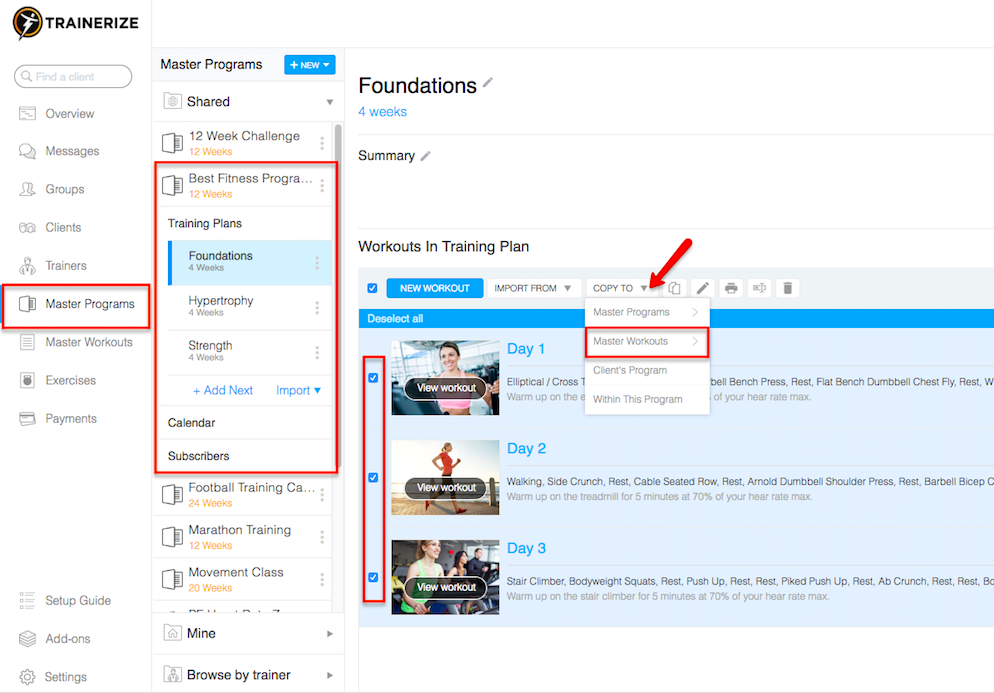 You'll notice we actually have three options when it comes to moving Workouts, Training Plans and Programs around. They are Copy To, Import From and Move. Have a look at the quick video below which goes over the differences in all three or check out the Copy To vs Import From vs Move Help Article!
---
Related Articles
Master Workouts & Master Programs Libraries
When to use a Master Program or a Client's Custom Program?
Copy To vs Import From vs Move
How do I add my own custom exercises?