Are you having trouble getting push notifications from Trainerize to your phone?
Push notifications can be turned on and off from a few of different places, but let's start from the Trainerize dashboard itself.
Step 1.) Checking push notifications from the Trainerize web dashboard
After logging into your account, navigate to your notifications page by clicking "My Account" on the bottom left of your screen, then clicking the third option down labeled "Notifications."
In the Notifications tab, you have the ability to turn off or on (for in-app, email, or both) all of the following:
New Private Message
Client's Personal Best
Client's 1st Workout
Client's Subsequent Workout
and new Zapier Events.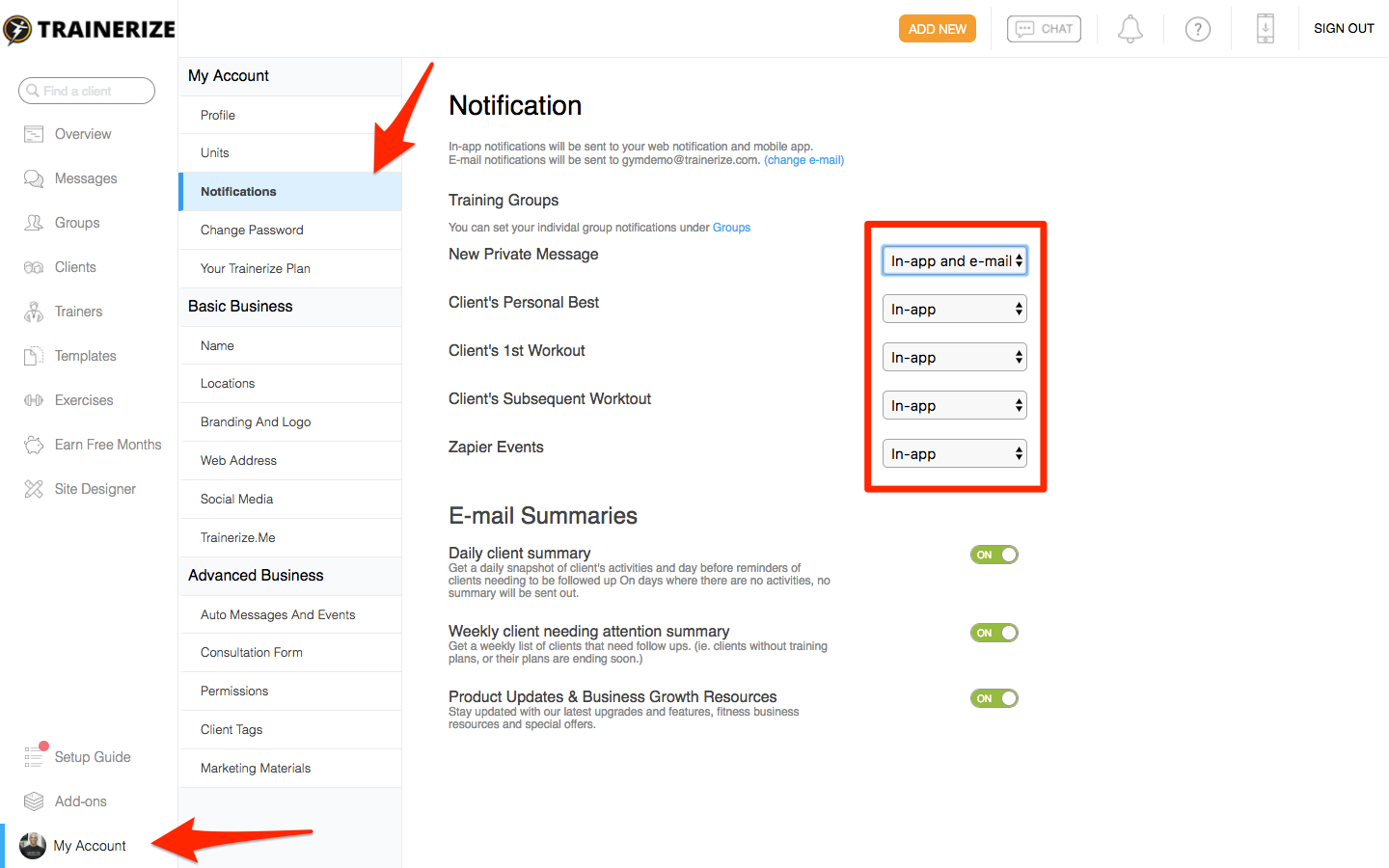 If you have changed these settings to your liking, but you are still not receiving notifications to your phone, it's time to go to step 2.
Step 2.) Check and test our push notifications from your Trainerize app.
From your app sidebar menu, press "My Account," where you will be able to select "Settings and Notifications." You will see a list of all possible in app notifications, as well as be able to change any of them from off to on by pressing the one you wish to change.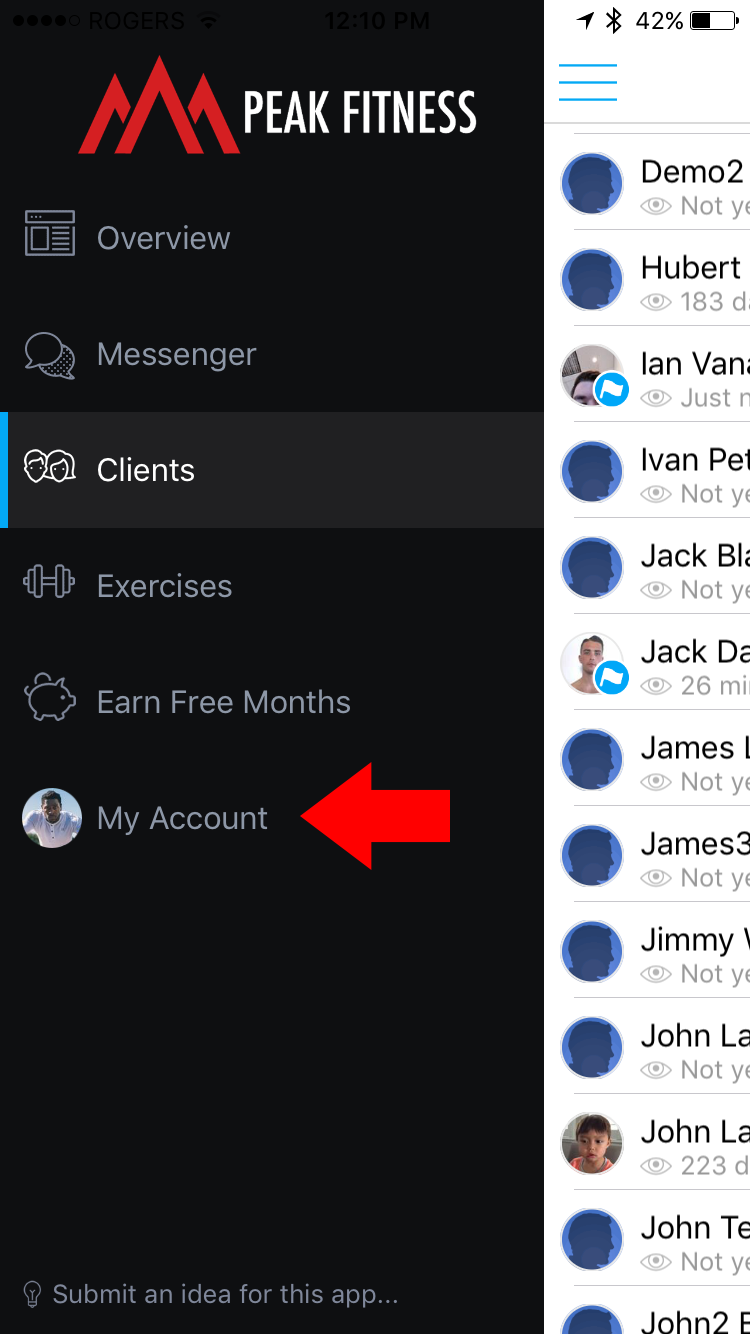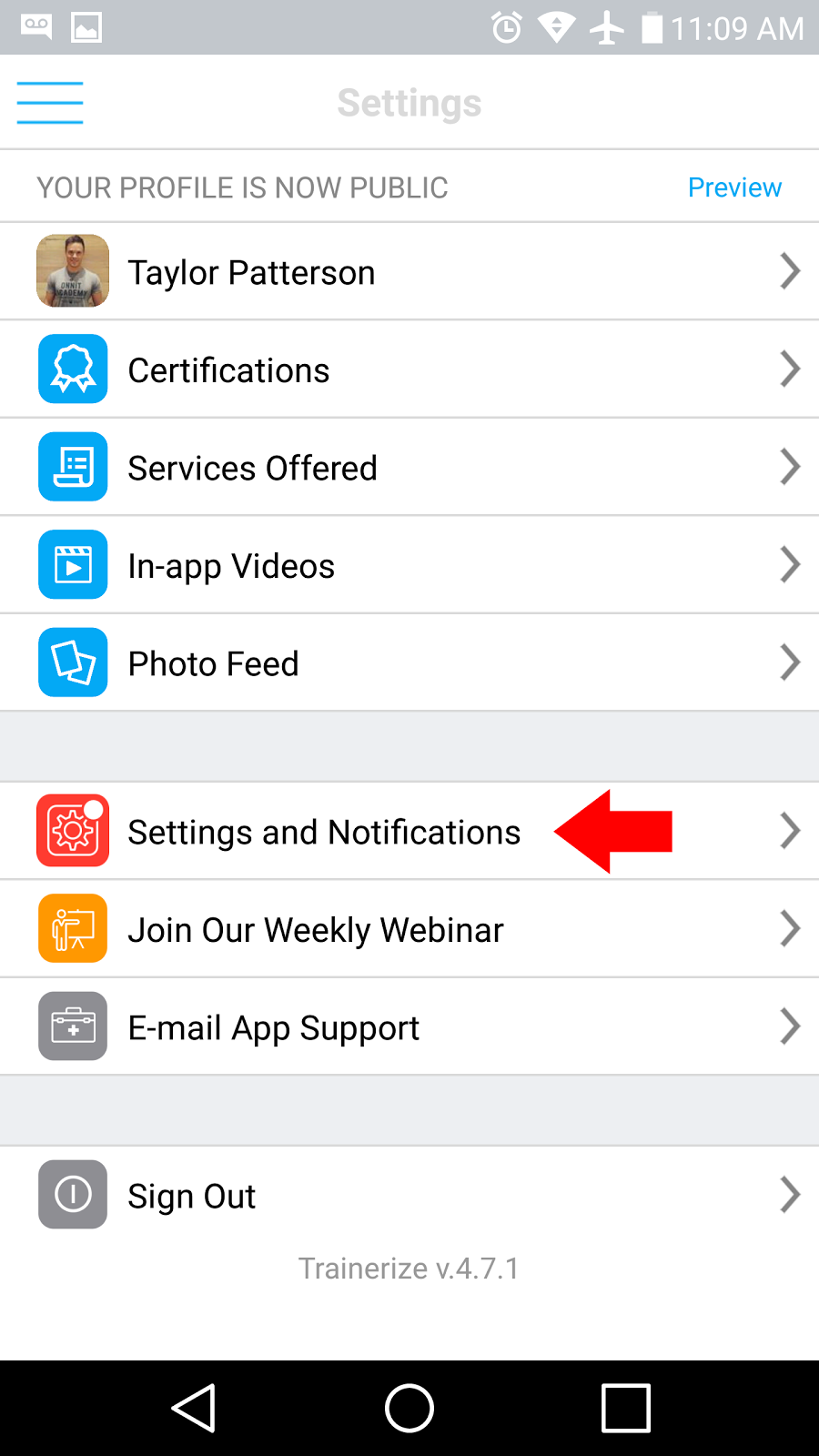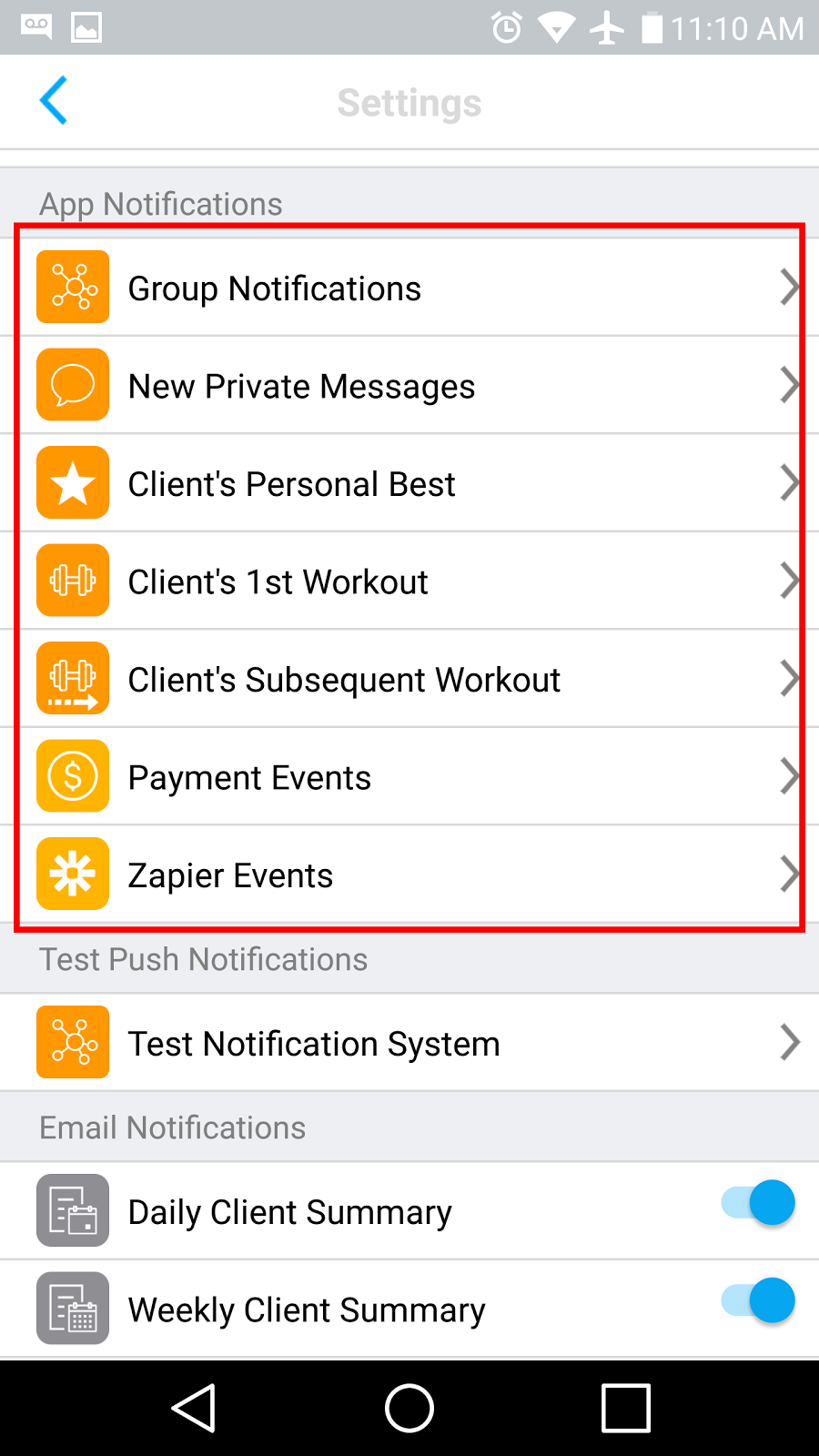 Once you have all of the notifications set how you would like, you can self-test whether they are working by pressing the "Test Notification System" button. You should receive a push notification telling you "It's working!"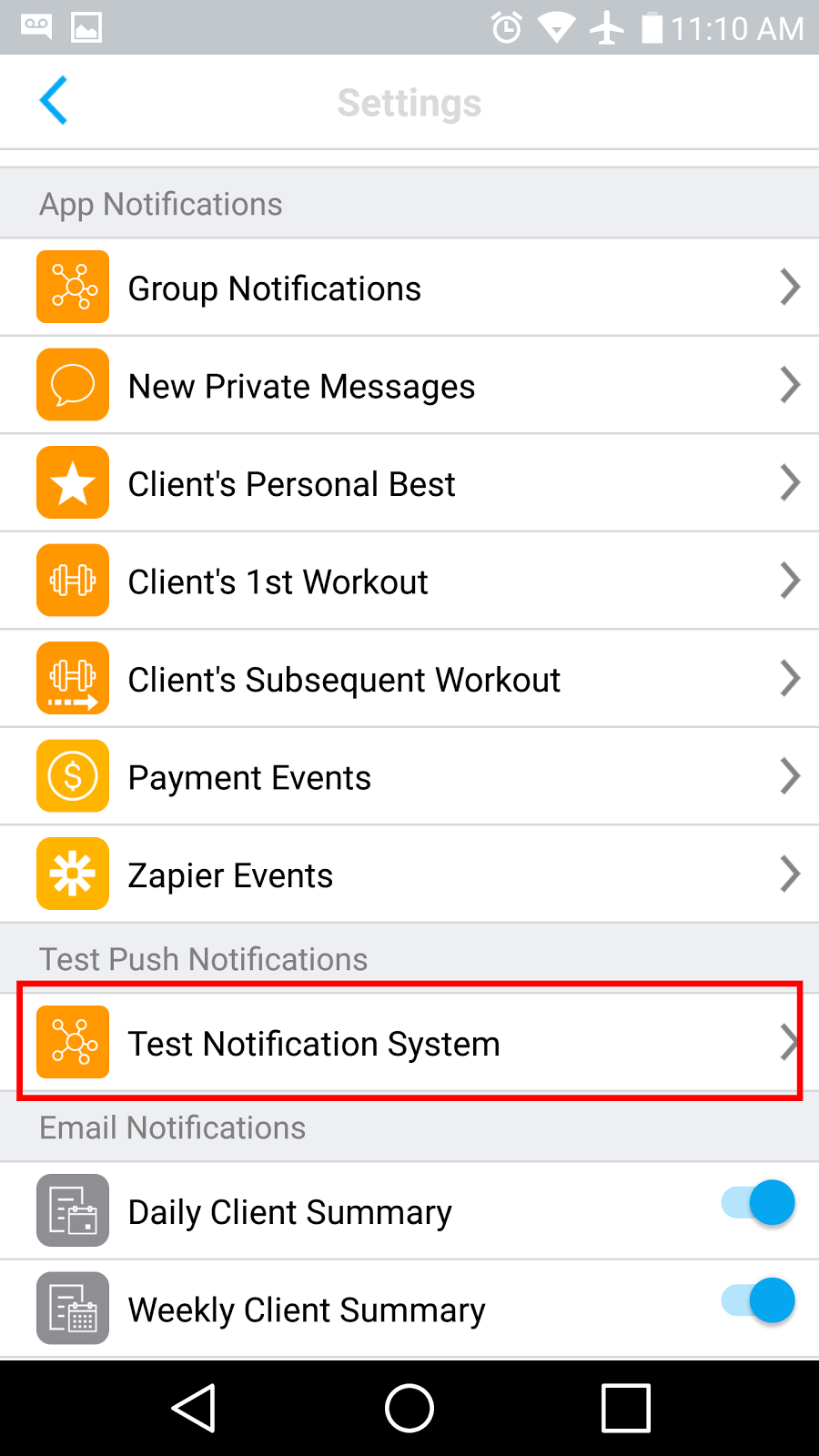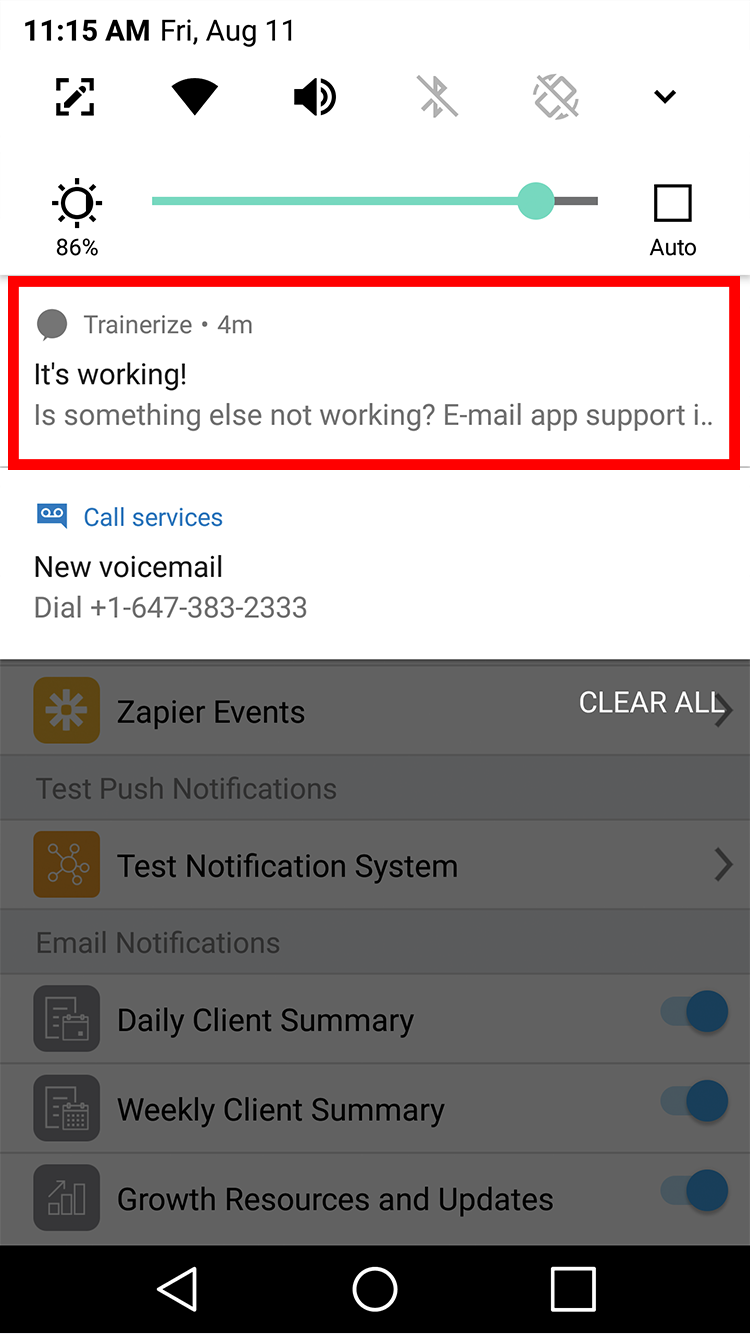 If you are still having issues getting notifications, then it's time to go to step 3.
Step 3.) Check your phone's internal notification settings
ANDROID:
It's possible you have your Android phone's notification settings set to off. To change this, go to your "Settings," "General," "Apps," then find your Trainerize app. You will see the "Notifications" section which, when opened, gives you the option of turning on and off notifications from Trainerize.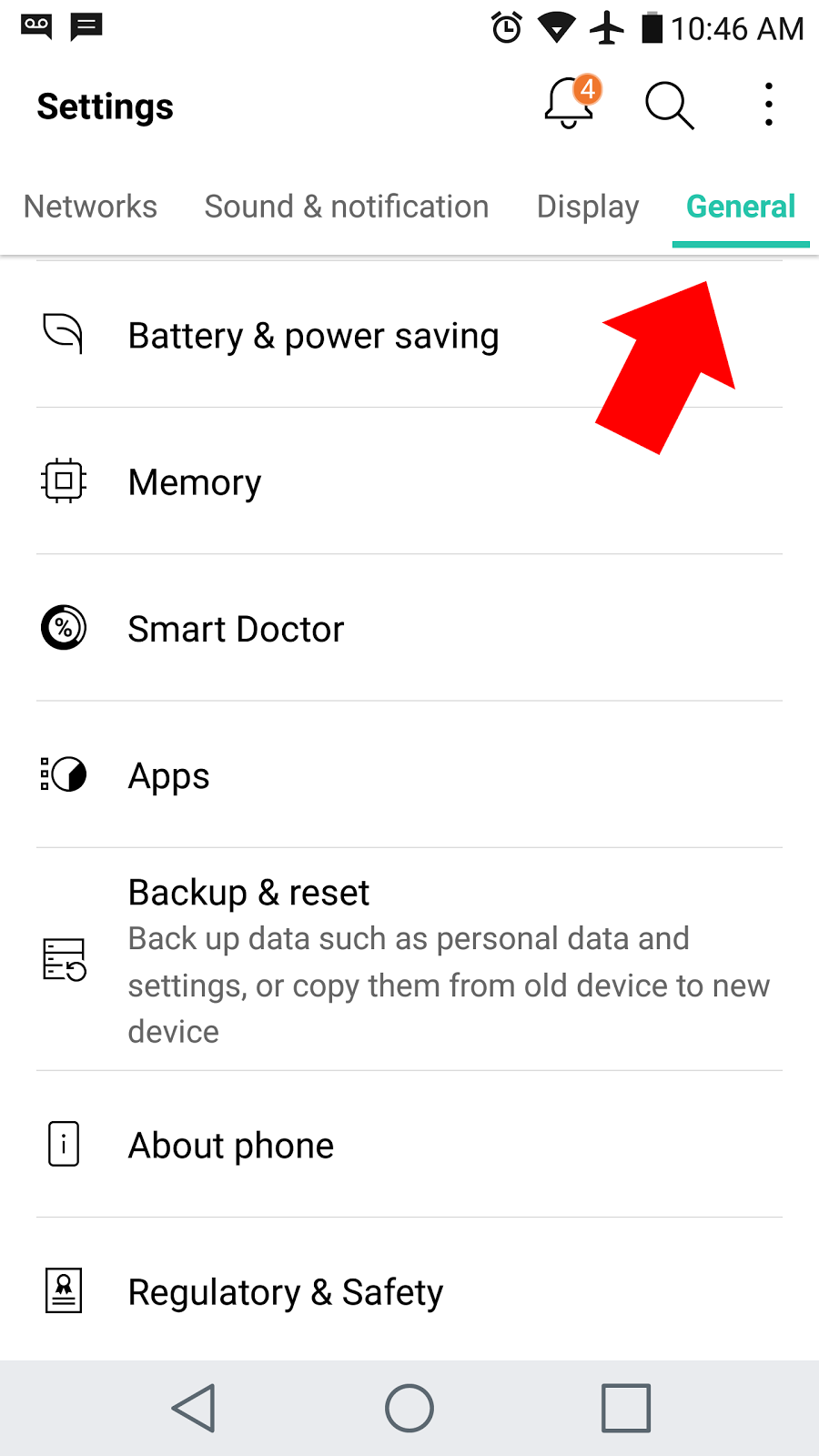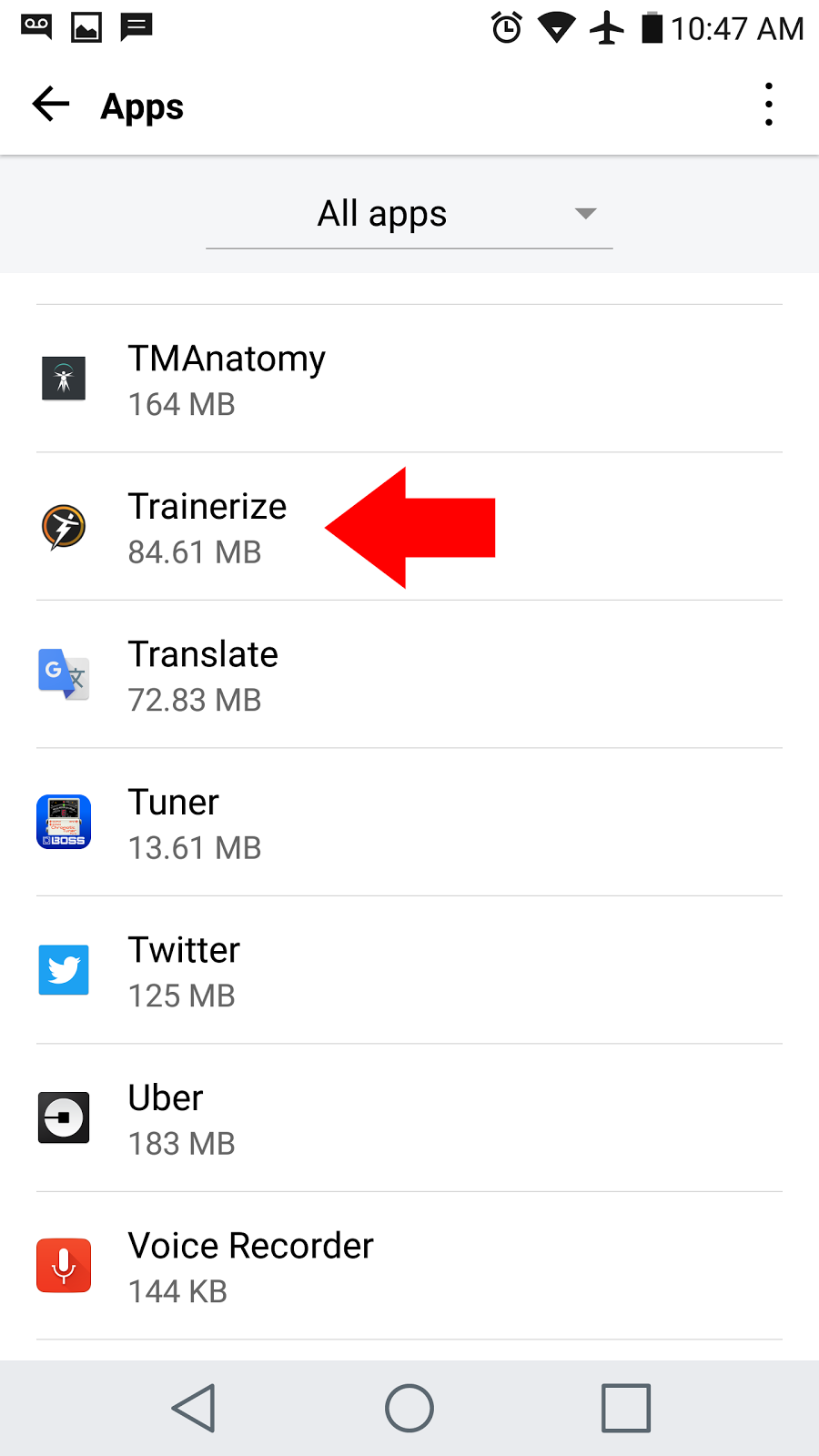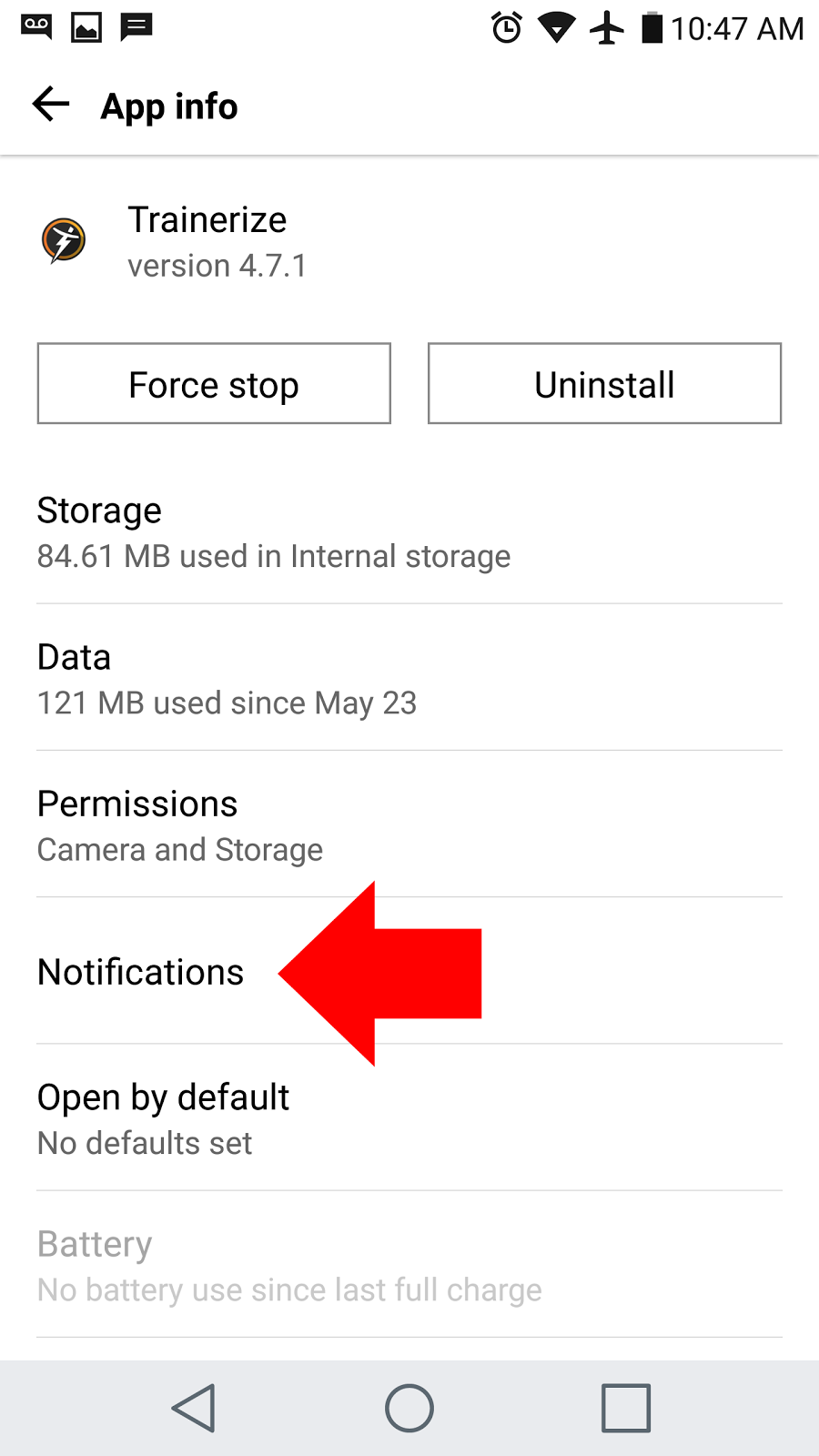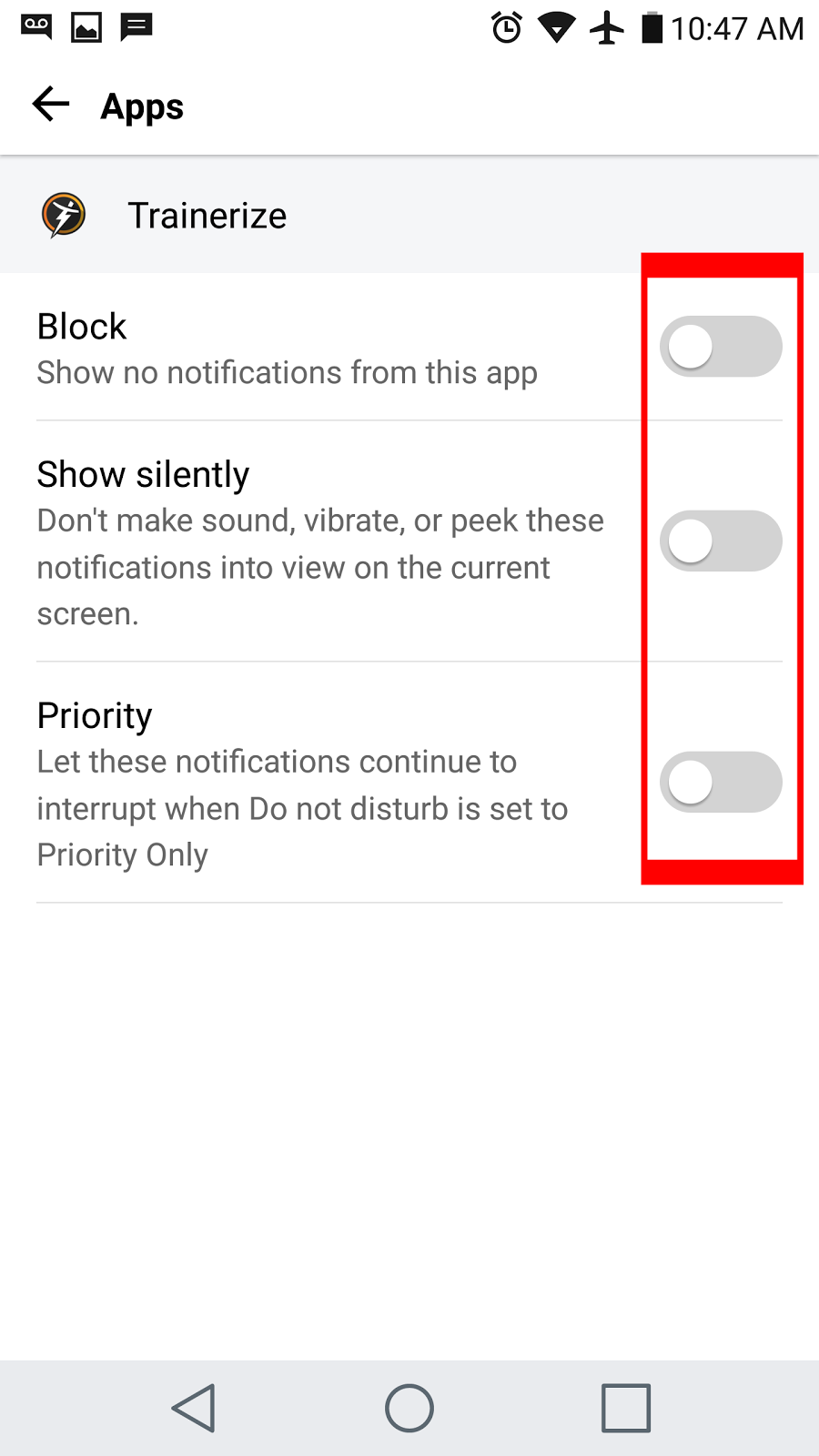 IPHONE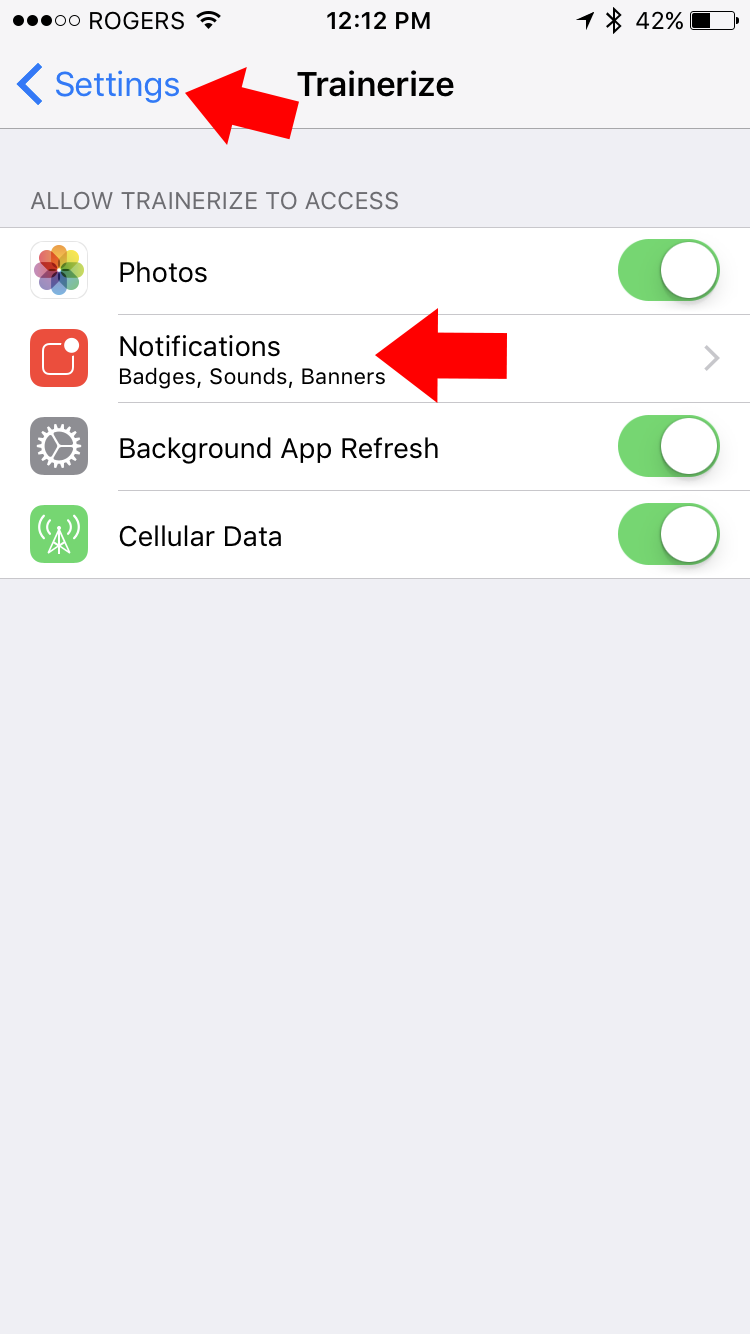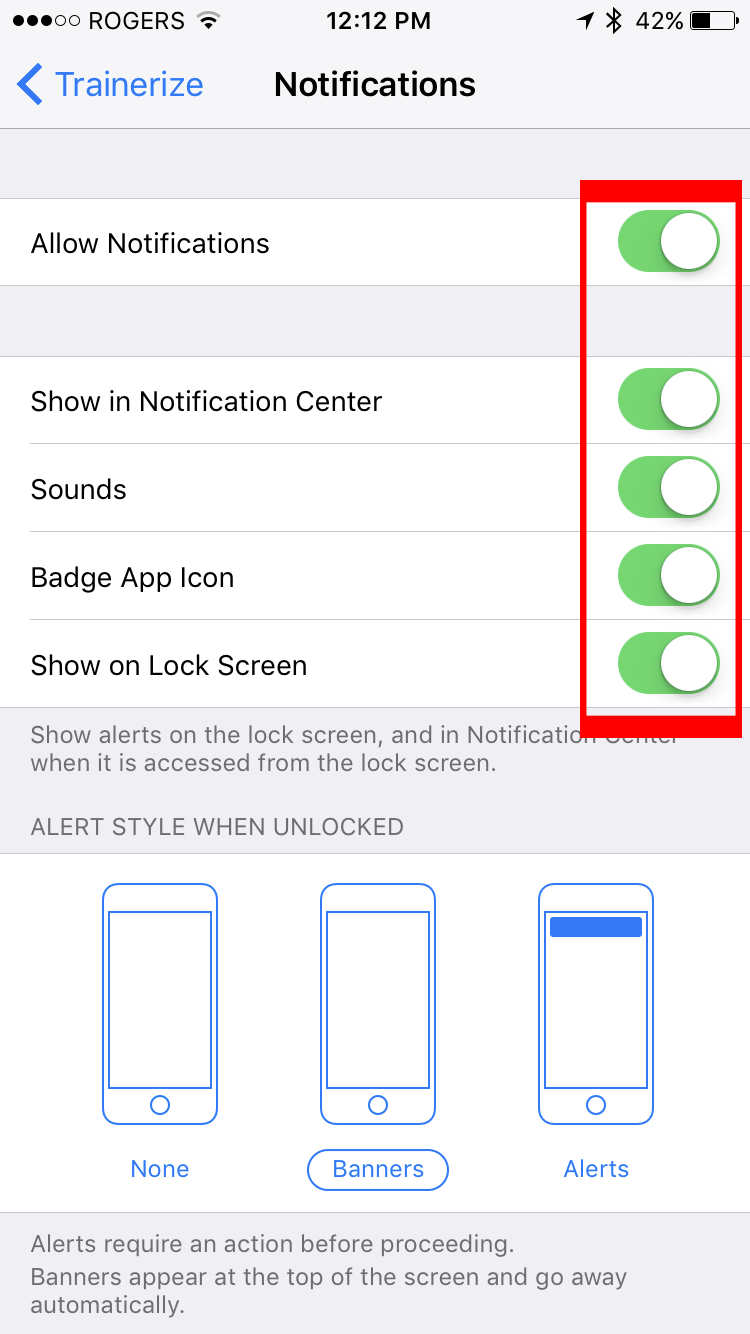 If you are still experiencing trouble getting notifications from Trainerize to your phone, we ask that you please delete the app then reinstall it again. This will ensure you have the latest version of the app
---
Related Articles
Setting up email notifications
Trainerize Group Settings: Notifications and Auto Post
Where are the settings for the E-mail Notifications and Auto Messages and Events?
How To Use and Setup Program Auto-Messages