When you have a master program enabled for your group make sure you keep "Auto-Post" enabled. This way your group members' activity will be shared with the other participants in the group. This is an excellent way to stimulate engagement and to keep motivation sky high! 
Auto-Post and Notification Settings can be found in the "Settings" section found by clicking on the three vertical dots to the right of the Group name.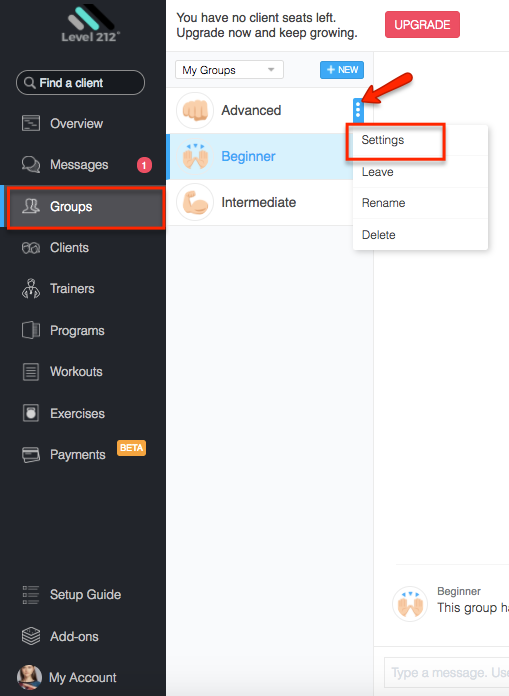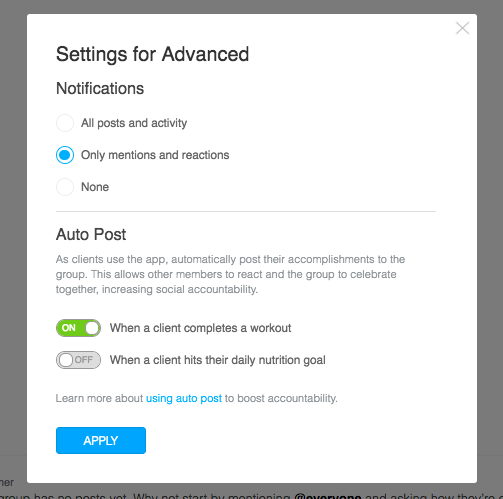 Take advantage of these 4 great features to boost accountability when managing client groups: 
MENTIONS: Use "@ name" or "@everyone" to mention someone, or everyone in a group. Mentions will send mobile push notifications, so your clients won't miss another message!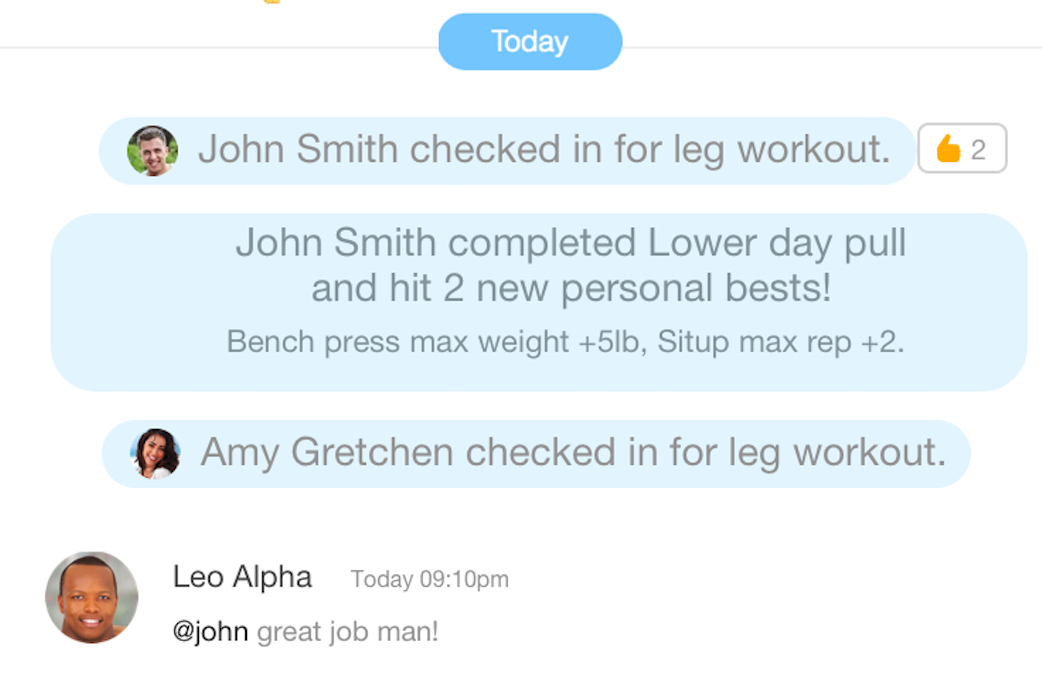 TIP: Use group motivation strategically! Any message you post in the group can now motivate more people at the same time. Make sure you use mentions to tag people (use @clientname or @everyone) and get their attention. They will get a mobile push notification every time you or other group member mentions them.
AUTO-POST WORKOUT ACTIVITY: Trainers can choose to publish workout and cardio activity, personal bests and nutrition goals in the group. This way clients can take part in a joint fitness experience, offer support and motivate each other.
REACTIONS: Group participants can tap and hold any message to add a reaction from a set of fun animations. You can also use reactions to ask questions or conduct different polls by having people give thumbs up or down depending on the various questions.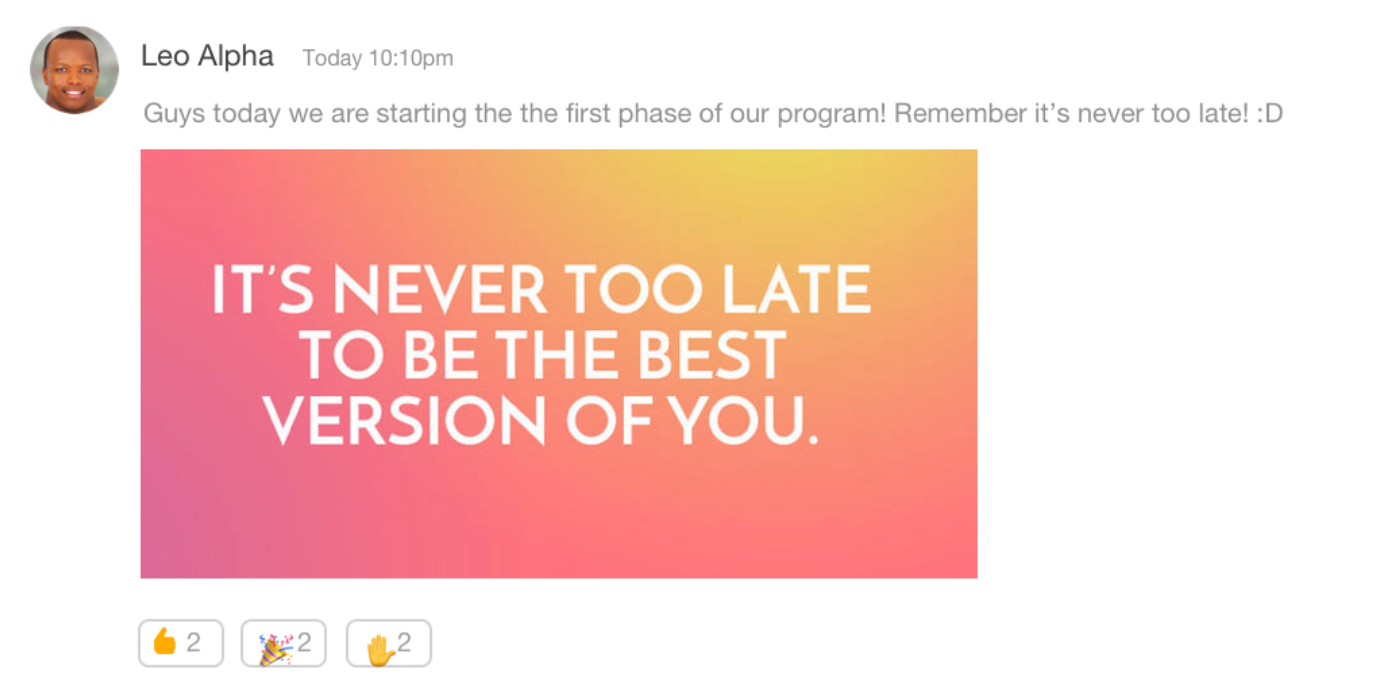 LIVE VIDEO CALL: We've integrated Appear.in into Trainerize Groups. It's a simple video-call service that allows trainers to instantly create a video call with participants in the group. Now you can stimulate and engage your groups with live video in real-time!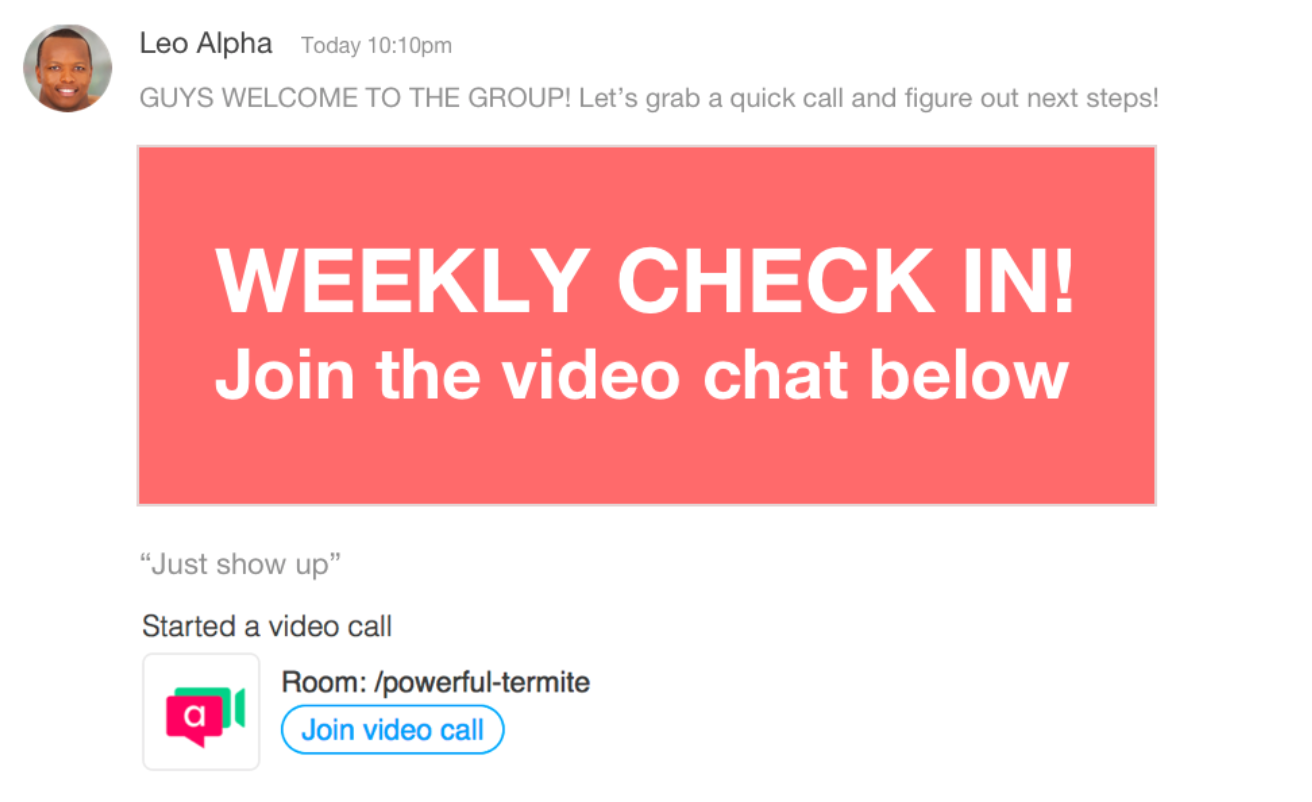 Learn more about how to take advantage of groups for growing your fitness business.